This summer, people all over the country got a chance to witness a rare astronomical occurrence, as a total solar eclipse passed right through the heart of America, thrilling millions of people in the process.
---
On Sunday night, a much more common, but equally breathtaking occurrence took place as the lone supermoon of 2017 hung in the sky. And you didn't need special glasses to view it, although a good camera could come in handy.
I love when the moon gets all super. #SuperMoon

— Juliette Lewis (@Juliette Lewis)1512351294.0
So what exactly is a supermoon?
According to Space.com: "A supermoon happens when the full moon coincides with the moon's closest approach to Earth in its orbit. Supermoons make the moon appear a little brighter and closer than normal, although the difference is hard to spot with the naked eye."
Here's a helpful video:
Amateur and professional photographers alike took the chance to capture the supermoon, and the results are pretty stunning.
Like this photo taken at the Sodus Bay Lighthouse in New York, along the shores of Lake Ontario:
Isn't this beautiful? Brad Timerson sent us this photo of tonight's Supermoon rising over the Sodus Bay Lighthouse.… https://t.co/8Kgqxf1mlm

— 13WHAM (@13WHAM)1512348271.0
Or this one taken in Portland, Maine:
WOW! Supermoon seen tonight from Portland, Maine. Photo credit: Michael Leonard. #Supermoon #Space https://t.co/xORImXtUfb

— Mark Tarello (@Mark Tarello)1512352137.0
Along the water tended to be a popular spot, as evidenced by this photo taken on Safety Harbor in Florida:
#Supermoon did not disappoint. Here's how it looked from Safety Harbor. Credit: John Boscarino #Florida #Skytower… https://t.co/Z7ielN40VZ

— Paul Dellegatto⚡️FOX (@Paul Dellegatto⚡️FOX)1512355645.0
But some landlocked areas created dazzling images as well, like this photo taken in Austin, Texas:
Good night, Austin. Tonight's #supermoon rises over the #zilkertree in #austintx https://t.co/gamO8X1laZ

— Chris Sherman's Over Austin (@Chris Sherman's Over Austin)1512363173.0
Or this one of the supermoon behind some clouds over the Grand Canyon:
At #GrandCanyon #SuperMoon came up behind a layer of clouds. 😕 https://t.co/cJJDdQ6aTr

— Grand Canyon NPS (@Grand Canyon NPS)1512355535.0
The photos ranged from breathtaking:
Tonight's #supermoon rising into some helpful clouds for a change @StormHour #moon https://t.co/ALdghPbMM9

— Tom Jones (@Tom Jones)1512351558.0
To rather silly (but cute):
This supermoon is crazy https://t.co/ScKKs9LRkx

— Doug The Pug (@Doug The Pug)1512359180.0
ABC News shared an incredible time-lapse video of the moon setting over the chapel at St. George's School in Middletown, Rhode Island:
Spectacular timelapse video captures the moon setting this morning over the chapel at St. George's School in Middle… https://t.co/cqK1vZaQMJ

— ABC News (@ABC News)1512355948.0
If you missed your chance to see this year's supermoon with your own eyes, don't despair. The next two full moons will be supermoons as well, so you'll have chances to witness the moon in all its splendor on both January 1 and January 31 of 2018.
Perhaps the three supermoons could have different nicknames:
tonight is supermoon. tomorrow, batmoon. the next day: spider-moon...

— rachelle mandik (@rachelle mandik)1512349486.0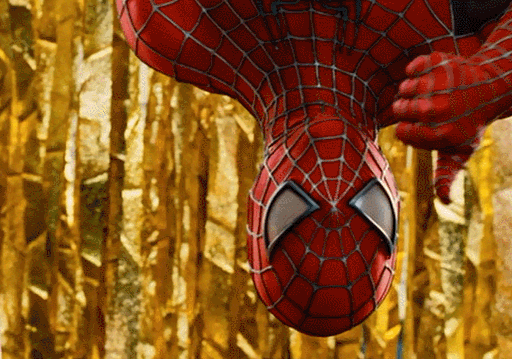 Please SHARE this with your friends and family.