An editorial in the state-run newspaper of North Korea sentenced Donald Trump to "death" on Wednesday for insulting Kim Jong Un during his tour of Asia.
---
Rodong Sinmun, the ruling party newspaper, claimed: "The worst crime for which he can never be pardoned is that he dared [to] malignantly hurt the dignity of the supreme leadership," adding that Trump "should know that he is just a hideous criminal sentenced to death by the Korean people."
Besides attempting to rally various Asian governments to crack down on North Korea's nuclear arsenal, Trump also denounced the country's "cruel dictatorship" while personally insulting Kim on Twitter.
During his trip to Vietnam last weekend, Trump even said: "Why would Kim Jong-un insult me by calling me 'old,' when I would NEVER call him 'short and fat?' Oh well, I try so hard to be his friend - and maybe someday that will happen!"
In response, the editorial said: "The Korean people will regard the face of Trump as a symbol of wolf-like U.S. imperialism and as a target of merciless retaliation and send him to the hell he likes so much to tout."
In addition to the death sentence, the article also slammed Trump as being a coward for cancelling his trip to the North Korean border due to bad weather. The newspaper claimed Trump "was just too scared to face the glaring eyes of our troops."
The death sentence promise is just another in a long line of escalating threats and name-calling between North Korea and Trump. While Trump has threatened to "totally destroy" the country after multiple intercontinental ballistic missile tests, North Korea has claimed that it has the ability to "reduce the U.S. mainland to ashes [at] any moment."
At this point, many on Twitter want to just let Kim and Trump duke it out:
@Newsweek Let's just stick the two boys in bumper cars after feeding them a ton of cotton candy. The winner will be… https://t.co/FiXD629Our

— karmakkaze (@karmakkaze) 1510754866.0
@Newsweek Why don't we put these two children together in a sandbox and see what happens? https://t.co/6HSz3CWY1m

— Sunshinegirl🇺🇸 (@Sunshinegirl🇺🇸) 1510753078.0
Although there is a potential solution before we suddenly have a nuclear war on our hands: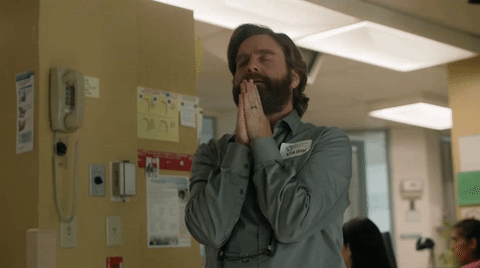 Please SHARE this with your friends and family.
H/T: The Independent, The Hill