The NAACP issued a travel advisory on Tuesday for African American passengers traveling with American Airlines due to discrimination, citing "a pattern of disturbing incidents reported by African-American passengers, specific to American Airlines."
---
In a statement issued by the social justice organization, black passengers are encouraged to be cautious when booking and boarding their flights on American, as it could subject them to "disrespectful, discriminatory or unsafe conditions."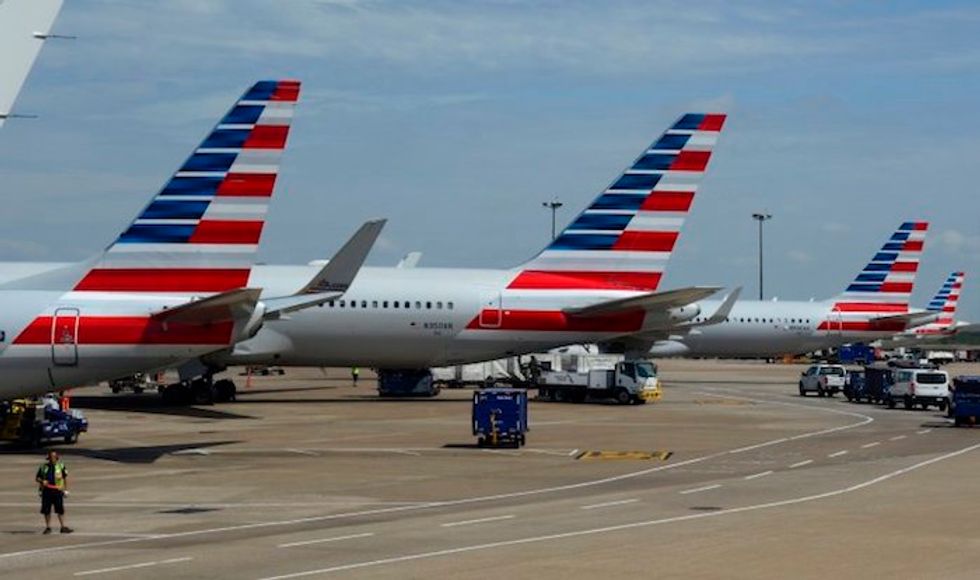 Reports included an African American man who was forced to give up his seat because he responded to "disrespectful and discriminatory comments" by white passengers.
A black female passenger who previously purchased first-class seats was forced to switch to coach at the ticket counter, while her white traveling companion kept her first-class ticket.
A third example involved a Miami pilot requesting a black passenger be banned from the flight because she complained to the ticket agent about an unauthorizerd seat change.
A Harvard Law School student and her child were forced out of a flight from Atlanta to New York City when she asked for her stroller to be retrieved from checked baggage prior to disembarking the flight.
The identities of those subjected to these four cases of "disrespectful" situations were not provided by the group in a meeting with American Airlines.
"All travelers must be guaranteed the right to travel without fear of threat, violence or harm," said NAACP President Derrick Johnson.
"The growing list of incidents suggesting racial bias reflects an unacceptable corporate culture and involves behavior that cannot be dismissed as normal or random. We expect an audience with the leadership of American Airlines to air these grievances and to spur corrective action. Until these and other concerns are addressed, this national travel advisory will stand."
"]
AAL CEO Doug Parker didn't seem to be aware of these incidents as he strives for the airline to excel with its customer service. He issued a statement in response:
"We fly over borders, walls and stereotypes to connect people from different races, religions, nationalities, economic backgrounds and sexual orientations. We do not and will not tolerate discrimination of any kind."
"]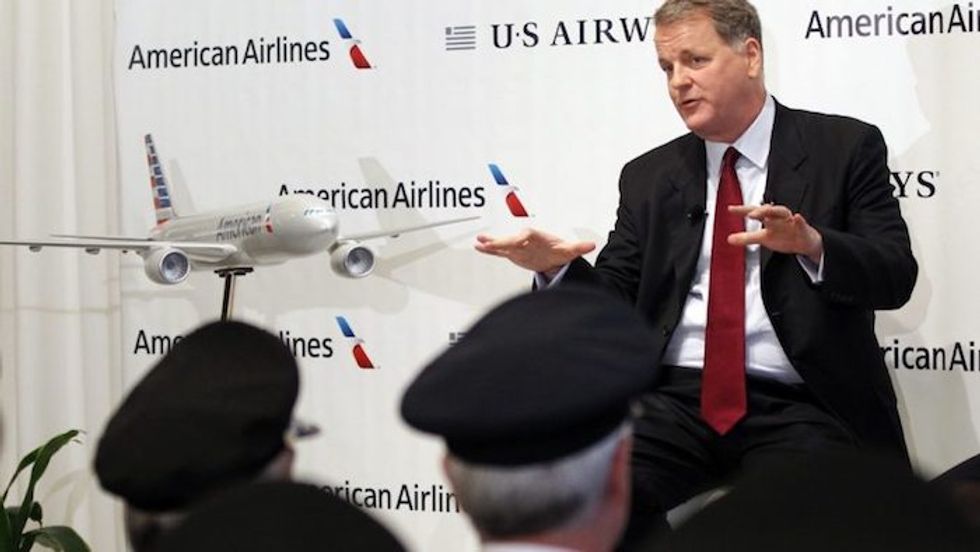 But one passenger came forward to recount her incident that did not fall under the integrity guidelines as mentioned by Parker. That woman was Tamika Mallory, who had her seat changed without her consent.
The civil rights activist and the co-chair of the Women's March on Washington told CNN Money that the Miami pilot pulled Mallory aside after witnessing her altercation with the gate agent and told her that "respect was a two-way street."
After complying with the pilot to behave, she was asked to disembark after being seated for ten minutes.
"He looks at me and points and says, 'Yeah, her. Off,'" she recalled, when she saw the pilot again after their exchange.
While Mallory acknowledged the airline's effort in maintaining certain standards, she expressed that statements don't matter if the conduct isn't reflective of it.
I think that the company has continuously put out statements about their commitment to diversity, and their commitment to treating all of their passengers the same.

And I think that a statement is good. But if your personnel is not carrying out that vision, then there's a problem. And there has to be accountability mechanisms in place to ensure that if we see a pattern, that we've got to address it.
Reactions were mixed on Twitter.
This user didn't see an issue.
Personal accounts from those who've worked with the company differed.
The bigger issue.
For a company's slogan that claims: "Great is what we're going for," they seem to be bound for some turbulence.
Please SHARE this with your friends and family.