The horrors of World War II were spread out across the world. Most of us can immediately recall tales of the Holocaust and the destruction of greater Europe, and the loss of life that plagued oppressed communities throughout the terrors of the Nazi regime. But what about America's role in further oppression? Washington Post's David Nakamura found some haunting family herilooms that brought back a dark time for Japanese Americans in the 1930s and 40s.
---
After the death of his 101 year old grandmother, Nakamura was going sorting through all that she'd left behind. In doing so, he came across quite a few documents of his grandmother and grandfather's time in Topaz, Utah, in a Japanese internment camp.
Including an ID and a WRA card: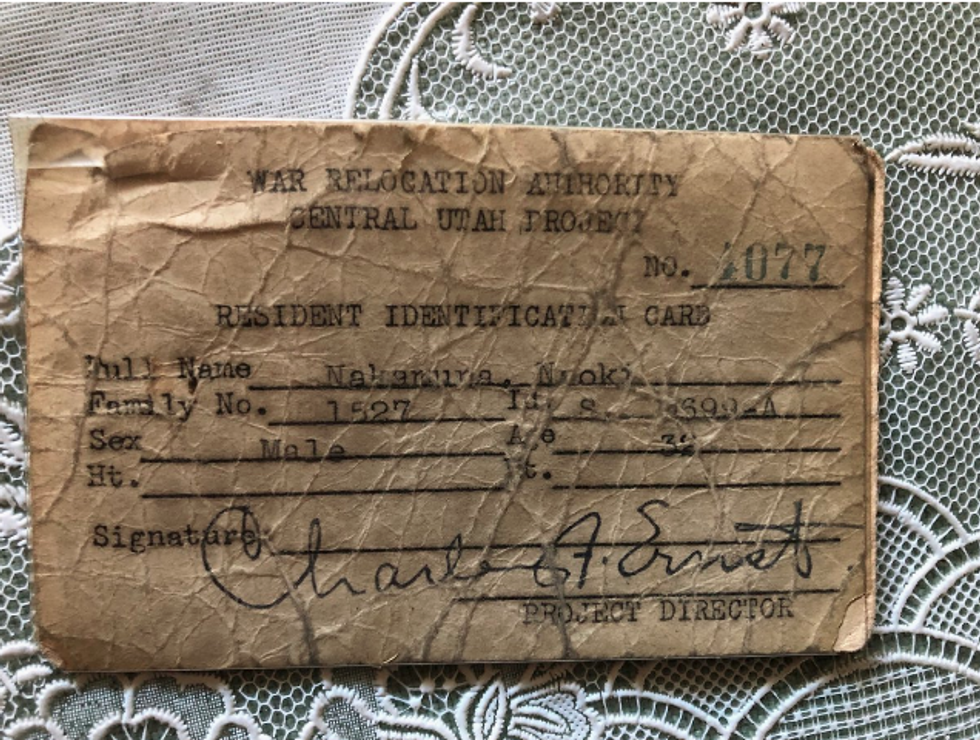 @DavidNakamura/Twitter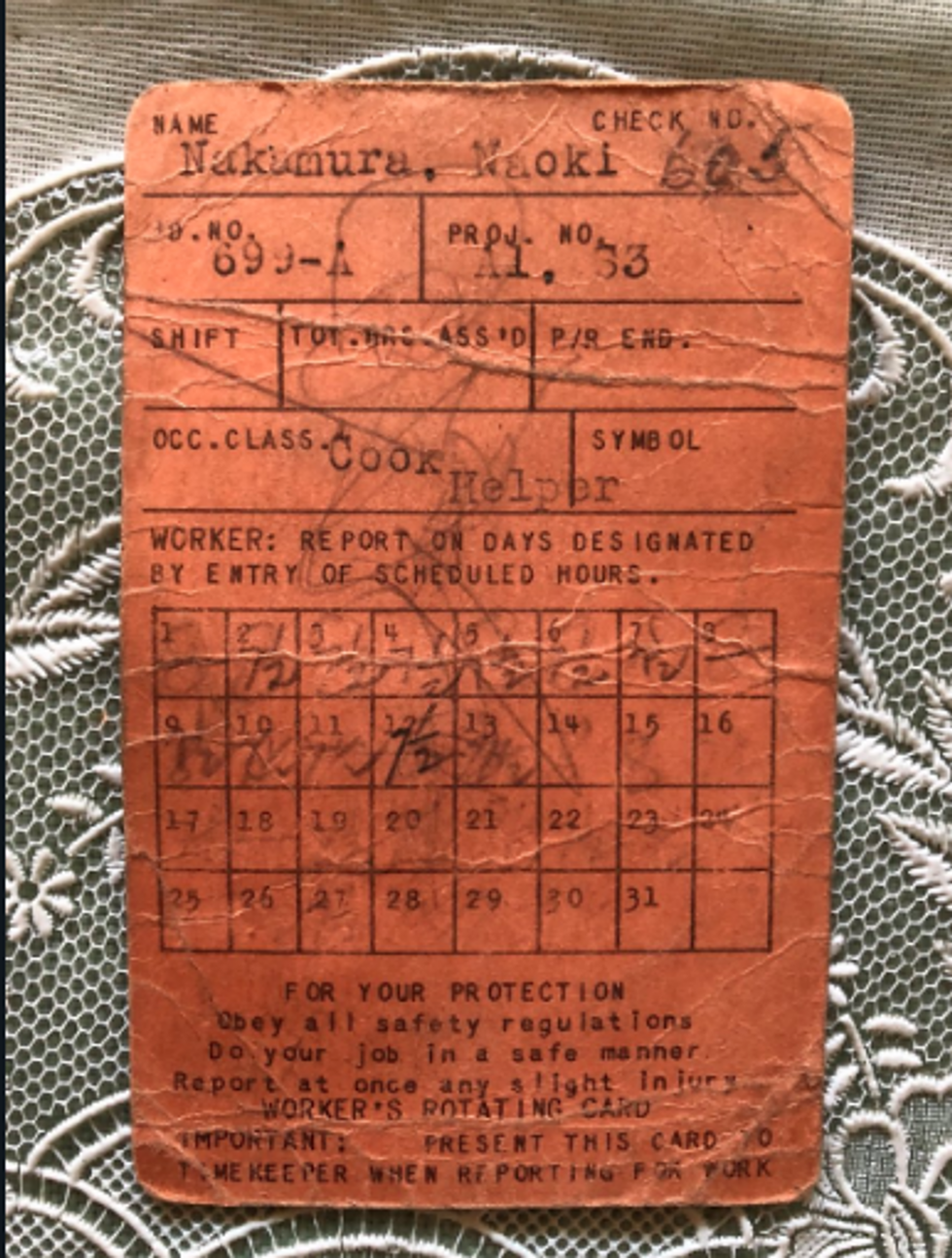 @DavidNakamura/Twitter
An essay that his father had written about the experience years later: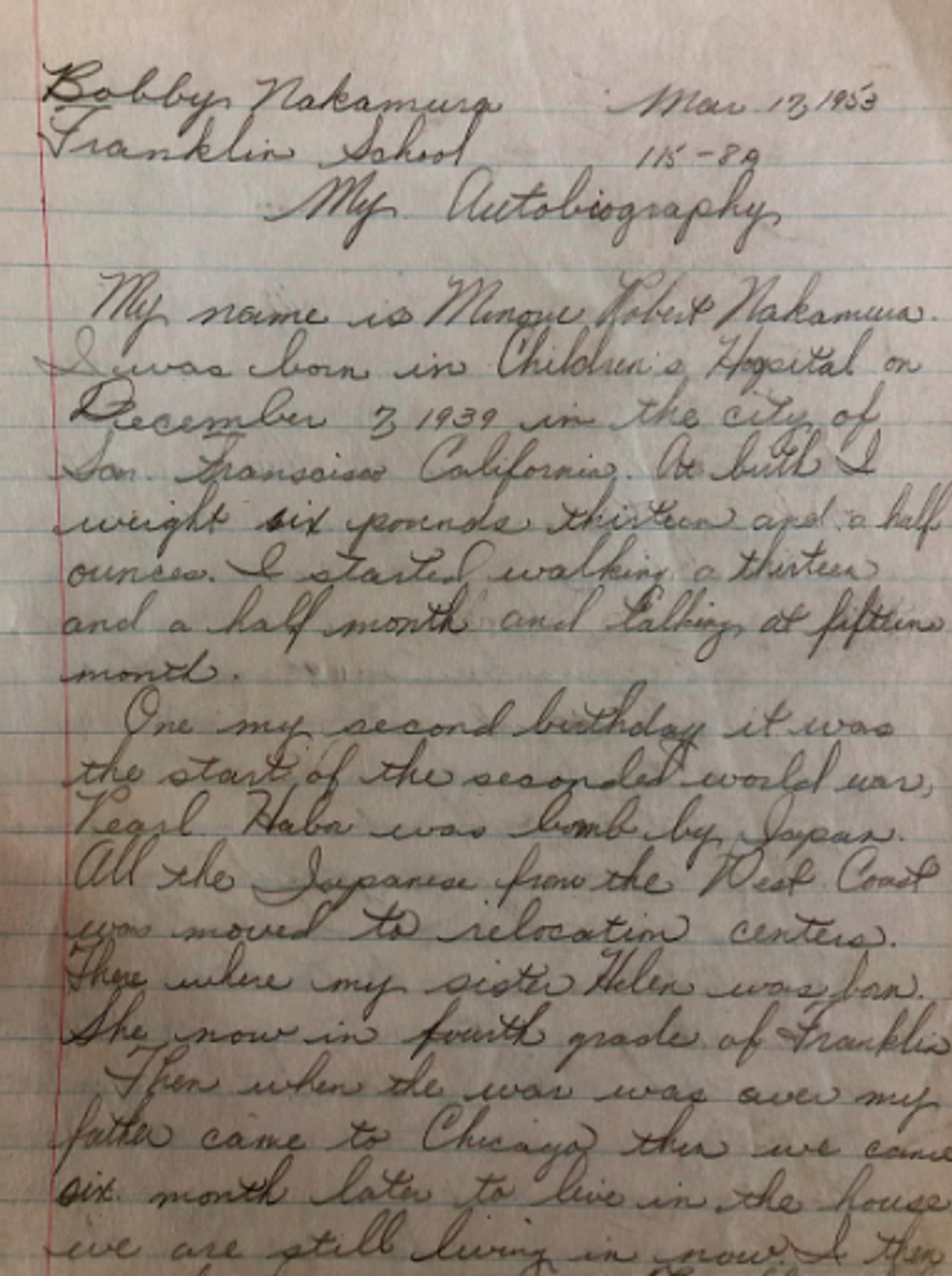 @DavidNakamura/Twitter
And a publication run by the internment camp's people.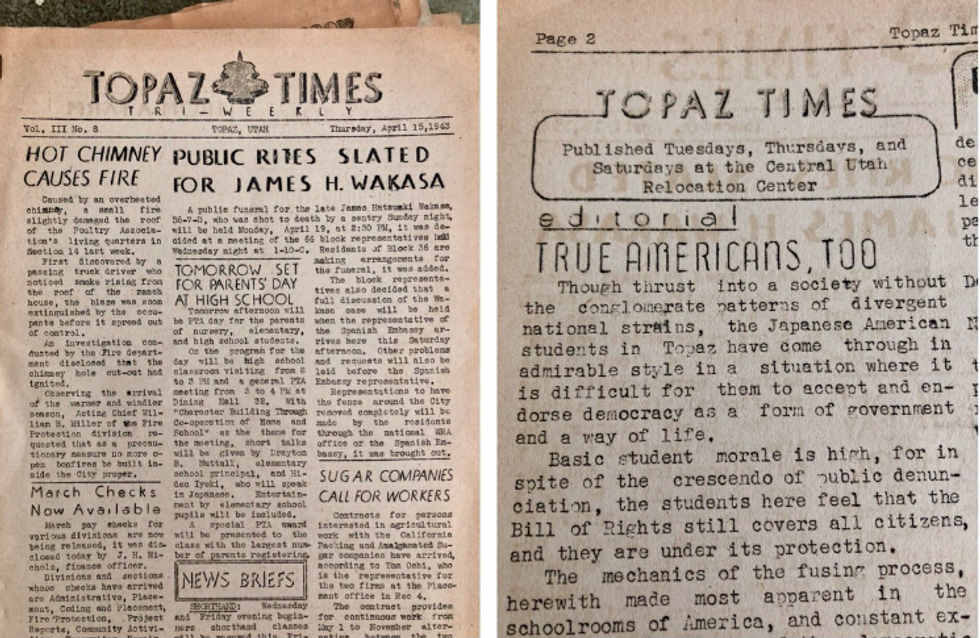 Photo via Twitter
My 101-year-old grandmother Toshiko died three weeks ago. We are cleaning out her home and I found these relics fro… https://t.co/bquaoL3O7h

— David Nakamura (@David Nakamura) 1539283600.0
He also found the notice to report to Topaz that Japanese families were given in the wake of the bombing of Pearl Harbor, his father's Topaz ID, a suit filed against the US government for losses after the family's business was seized, and a number of disturbing documents calling his grandfather "yellow" and a "Jap."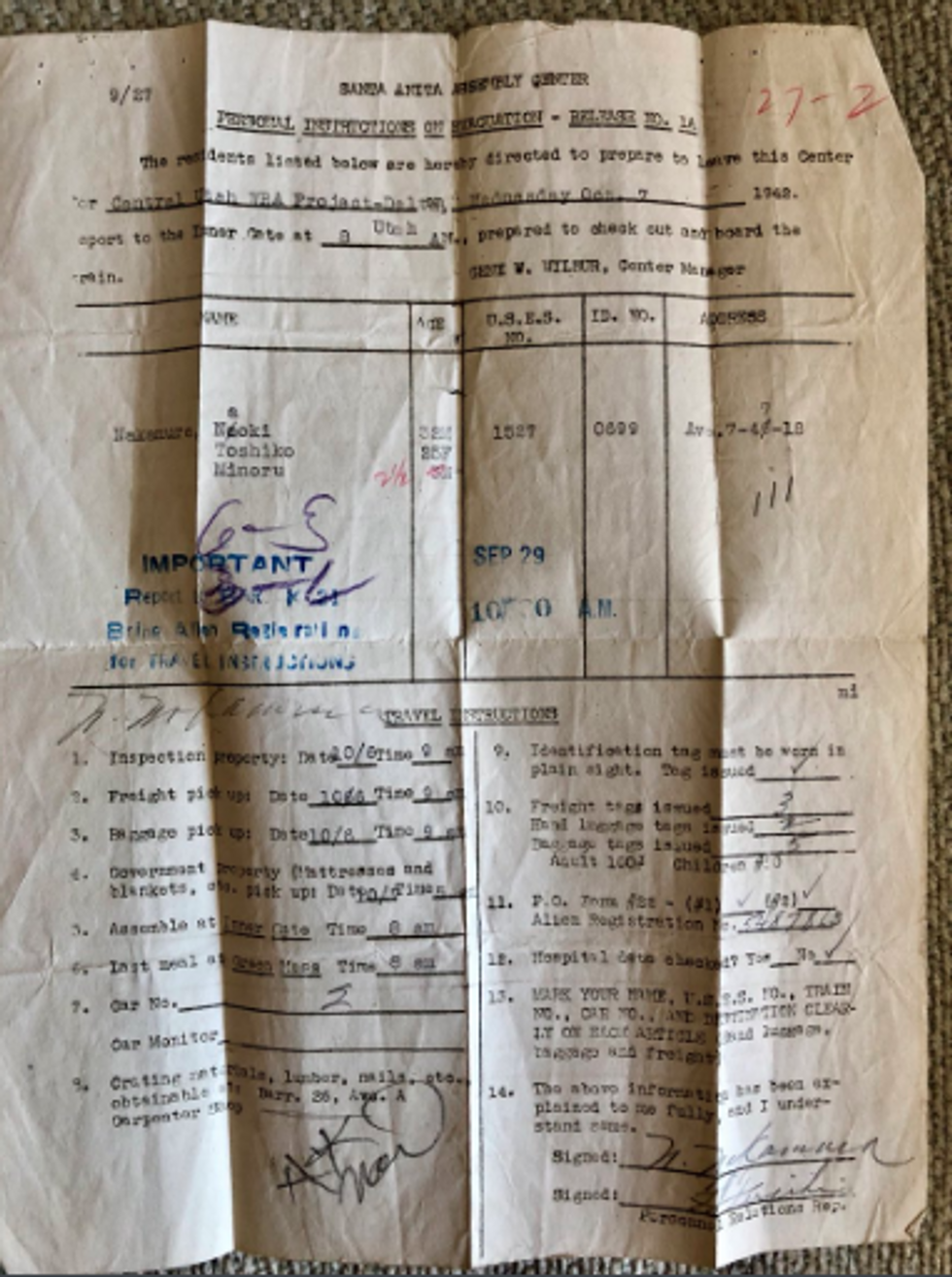 @DavidNakamura/Twitter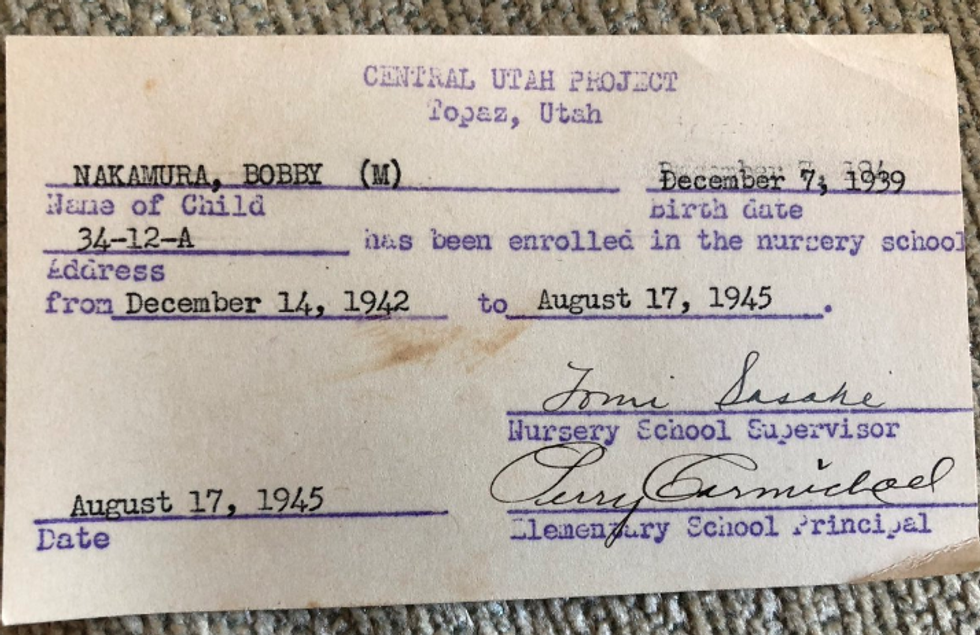 @DavidNakamura/Twitter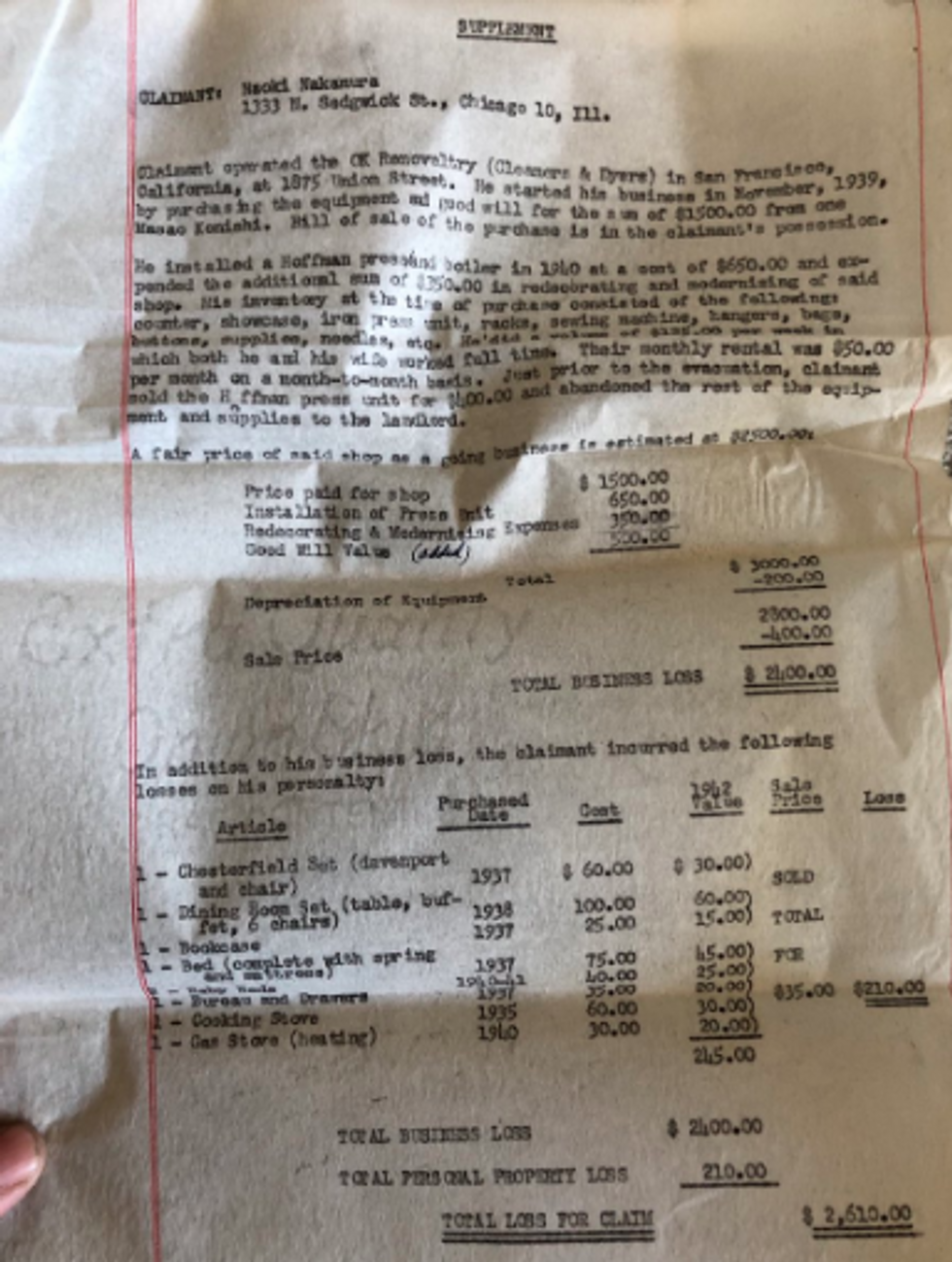 @DavidNakamura/Twitter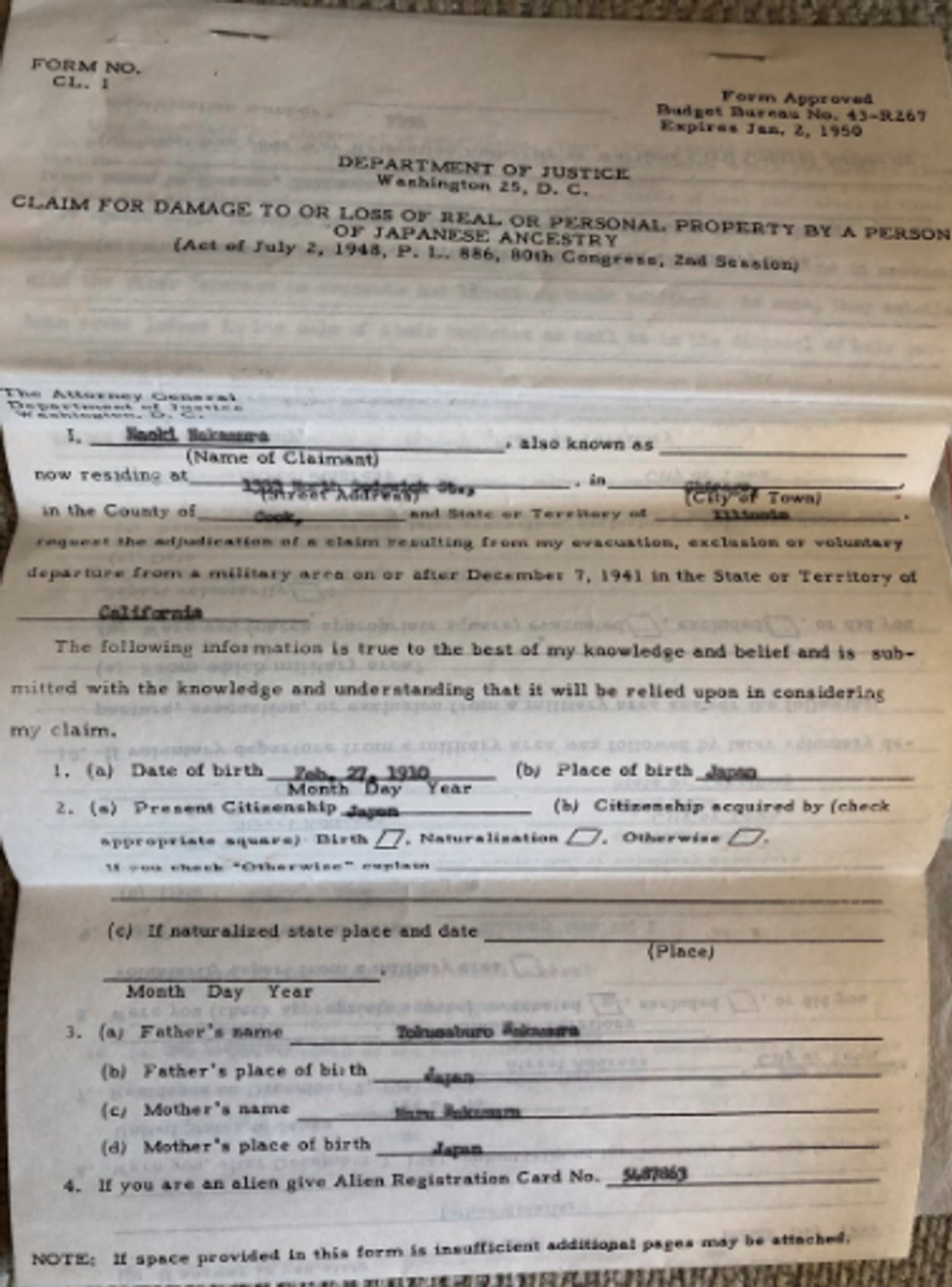 @DavidNakamura/Twitter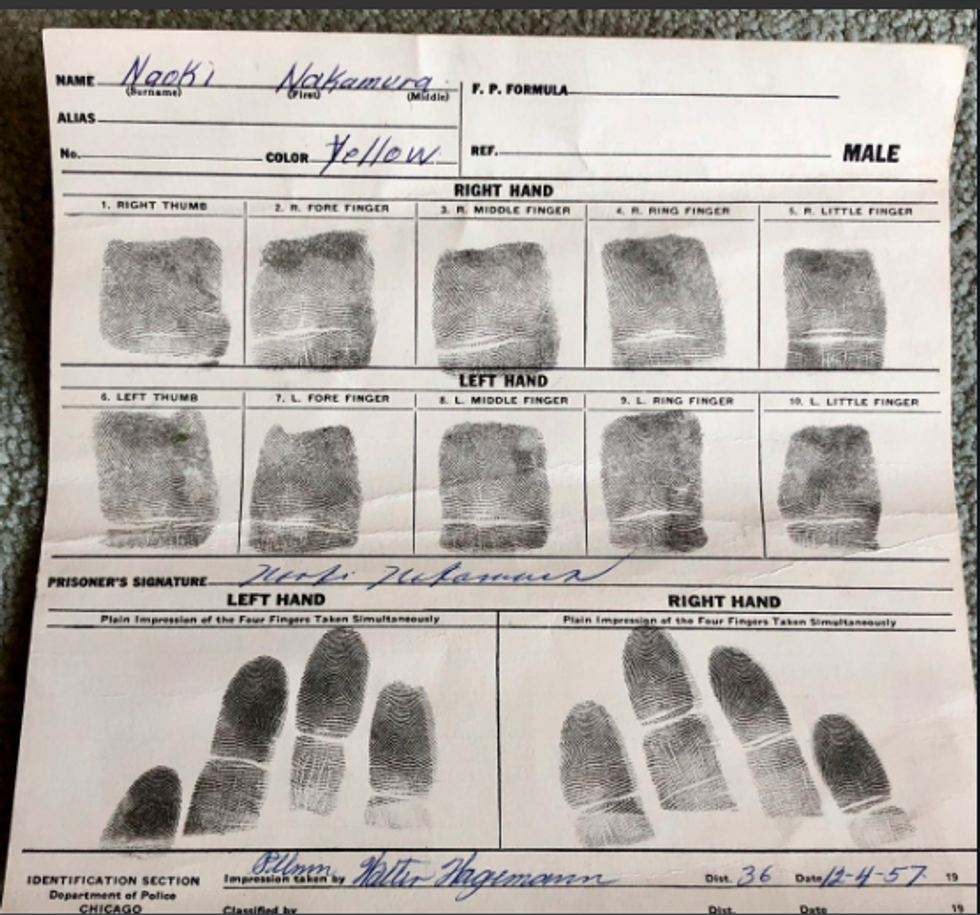 Note: "Color-Yellow"@DavidNakamura/Twitter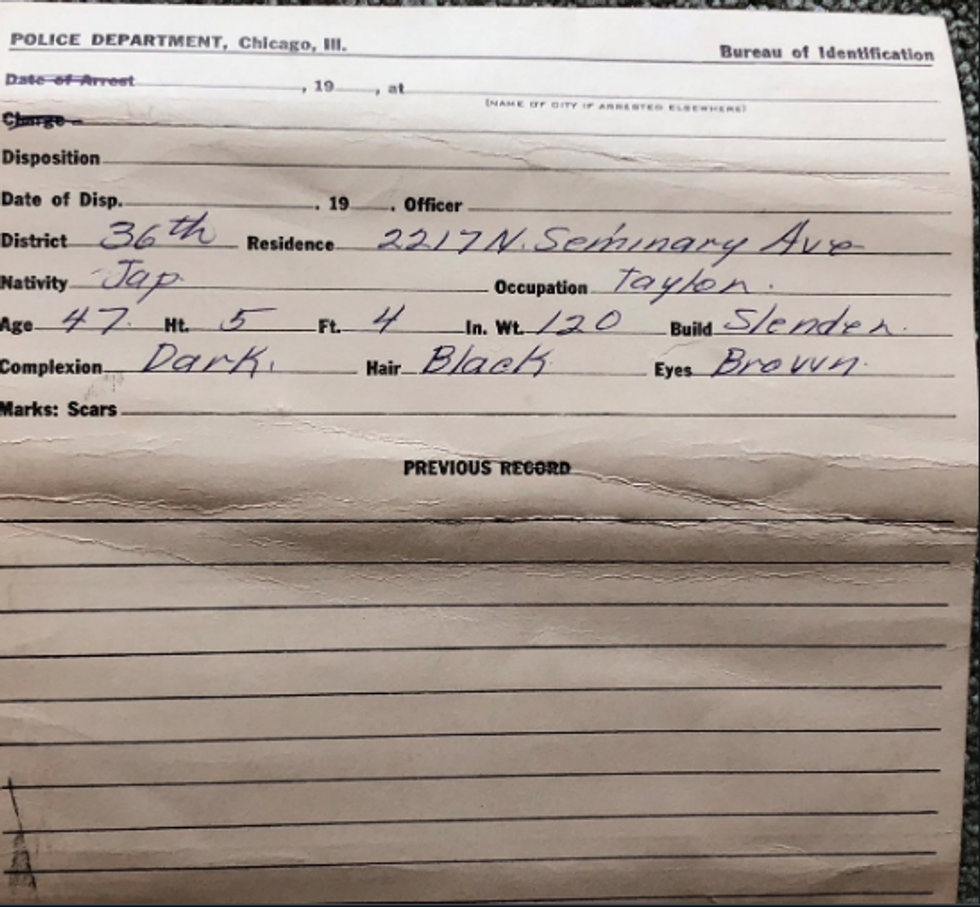 Note: Nativity- "Jap"@DavidNakamura/Twitter
Here are some more artifacts from the internment camps. Notice to report to Topaz from Santa Anita processing facil… https://t.co/NvRzEC9yEz

— David Nakamura (@David Nakamura) 1539292377.0
Redress to my grandmother from United States in '89 of $20,000 each. My grandfather, never a citizen, died in '87.… https://t.co/VN2hat9RFd

— David Nakamura (@David Nakamura) 1539292578.0
Nakamura's grandmother reportedly kept everything, which is just as well, because these documents throw a light on the racism deeply rooted in American culture.
@DavidNakamura What treasures! How lucky that your family kept these incredible moments in history. I hope you will keep them too.

— Sharon Gang (@Sharon Gang) 1539284800.0
@sharongang My grandmother literally threw no family artifact away. She has four kids, nine grandkids and seven gre… https://t.co/hcsUvk034c

— David Nakamura (@David Nakamura) 1539285315.0
In a time of political uncertainty, it's particularly powerful to recall a time when America went along with internment of all Japanese Americans out of a selfish desire to feel safe, while stripping an entire group of humans of their assets and lives based on their heritage and the color of their skin.
People of other Asian descent, including (but not limited to) Chinese and Filipino Americans, who had settled in the California area in the late 1930s, faced extreme discrimination from landlords and employers as some 120,000 Californians of Japanese descent were uprooted completely.
Never forget. The internment of American citizens. America went along with it, gave up the freedom, liberties and d… https://t.co/zGT5ECgJJA

— Wajahat Ali (@Wajahat Ali) 1539285985.0
@DavidNakamura This generation of Japanese Americans handled such a huge injustice with unbelievable grace. May she… https://t.co/EakFMYetJO

— Joseph Cicada (@Joseph Cicada) 1539291861.0
@DavidNakamura Condolences—not only on her passing, but for what she and her fellow Japanese-Americans were forced… https://t.co/rbnIMXjV9Z

— Patrick Eddington (@Patrick Eddington) 1539286151.0
@DavidNakamura I just read Isabel Allende's The Japanese Lover with its horrifying description of life in Topaz. Se… https://t.co/DPs8NOXEL0

— Maureen (@Maureen) 1539293063.0
@DavidNakamura Thank you for sharing these important documents! There is an excellent guide to the internment camp… https://t.co/Z3eOkTdDP3

— Adam Cathcart (@Adam Cathcart) 1539284334.0
And seeing their lives before they were interred conjures up a strange, unsettling feeling:
My grandparents in Golden State Park, Dec. 5, 1937. https://t.co/p3kMqnwtsz

— David Nakamura (@David Nakamura) 1539292949.0
Because, our lives at any second could be disrupted and uprooted by our government for the sake of racism or prejudice.
Never again.
H/T: Twitter, The Washington Post