Justin Bieber slammed Swedish clothing retailer H&M on Monday, claiming that the brand did not have his permission for their new "trash" clothing and accessories that feature his name and likeness.
In a story posted to Instagram, Justin said:
"I didn't approve any of the merch collection that they put up at H&M... all without my permission and approval."
"SMH I wouldn't buy it if I were you."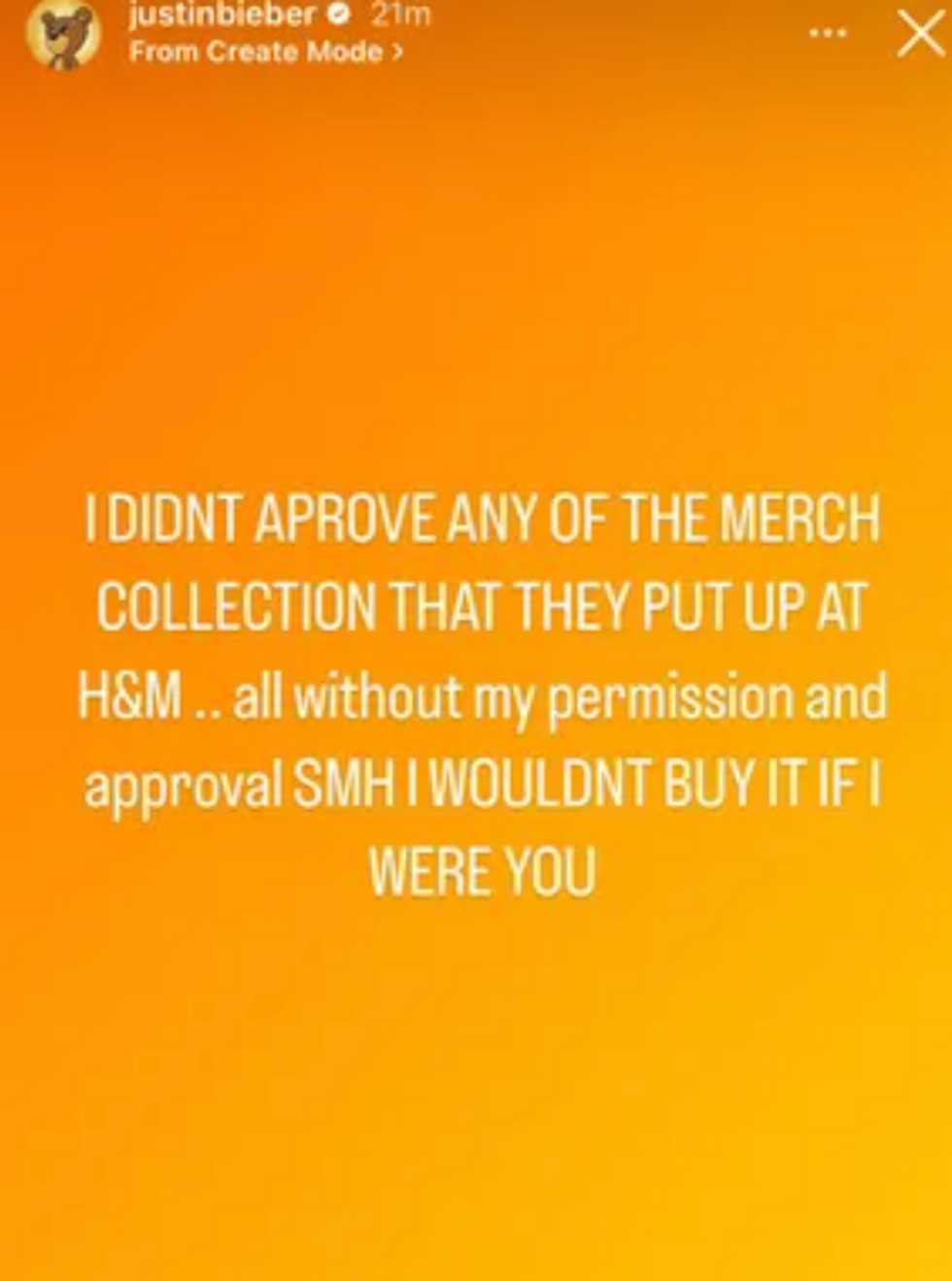 @justinbieber/Instagram
He followed up with:
"The H&M merch they made of me is trash and I didn't approve it."
"Don't buy it."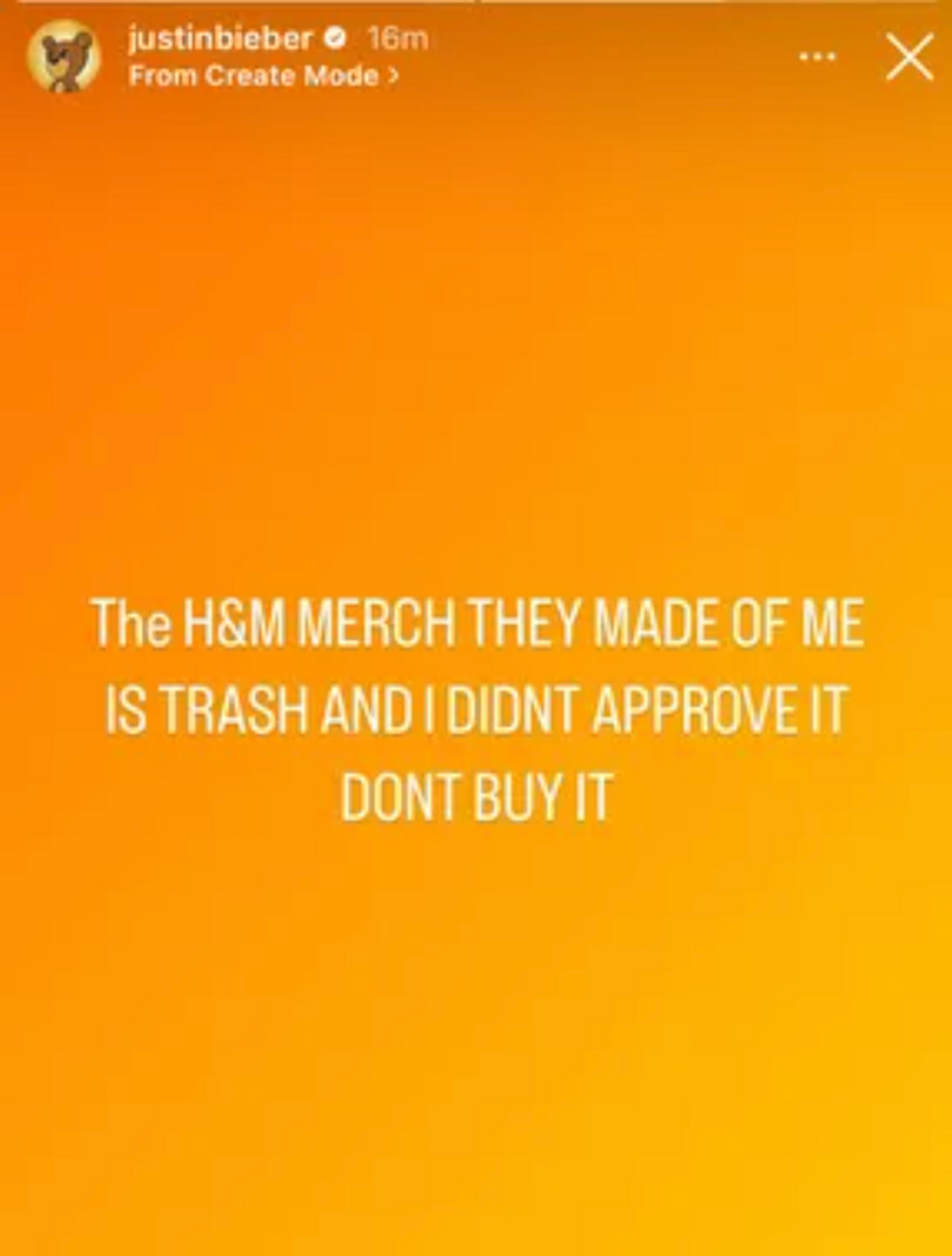 @justinbieber/Instagram
Some on Twitter agreed with Bieber and believe that H&M shouldn't sell the merchandise if it wasn't approved.
Others, however, still want the merch regardless.
In an email to Forbes, a representative for H&M stated that the company "followed proper approval procedures" as it does "with all other licensed products and partnerships."
Update: It seems that the merchandise is no longer available for purchase.