Bull penis or salmon smoothie, anyone?

Just because they are edible doesn't mean everyone can stomach it.
But for Harry Styles, 25, eating a generous helping of jiggly cod sperm was better than answering a very awkward question on The Late Late Show.
---
The former One Direction singer filled in for Tuesday night hosting duties while James Corden was busy filming a movie.
As luck would have it, Styles' ex-girlfriend Kendall Jenner, 24, was one of the evening's guests, and the two engaged in the gag-inducing game of forfeit affectionately known as "Spill Your Guts Or Fill Your Guts."
You can watch the segment in the YouTube clip, below.

Spill Your Guts: Harry Styles & Kendall Jenneryoutu.be
While this was not Jenner's first time at the delectable rodeo, it was Styles' first time getting his "Spill Your Guts" cherry popped.

The rules are simple: If a player refuses to answer a question concocted by the producers, the other player gets to choose the delicacy for consumption as a penalty.
And the menu usually gives guests the dry heaves.
The evening's dinner specials included: Giant Water Scorpion, Jellyfish, 1,000-Year-Old Eggnog, Bug Trifle, Cow Blood & Pork Tongue Jelly and Cod Sperm.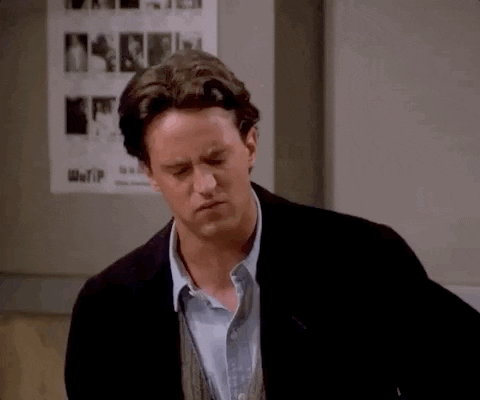 Giphy
First up was Jenner, who was asked to rank her siblings' parenting skills from best to worst.

"I feel like I can answer it."
Styles, who knows the supermodel's family well, chimed in by saying he can answer it too.
Jenner began by saying:

"They actually are all amazing."
But Styles had no time for platitudes and wanted immediate answers.
This was a game after all, and there was no room for nonsense on the round table.
According to Jenner, Rob was ranked number one, followed by Khloe, Kim, Kylie and Kourtney.
Next up was Styles, and boy was it a doozy.
The question centered around their former relationship, rumors of which began circulating in 2013 after fans spotted the pair together at Craig's restaurant in West Hollywood.
Styles and Jenner were later seen together taking a skiing and snowboarding trip in Mammoth, California, in 2014, and were seen getting cozy aboard Ellen DeGeneres and Portia de Rossi's yacht in St. Barts on New Year's Eve 2015.
Before asking the question, Jenner said she was "dying to know this."

"Which songs on your last album were about me?"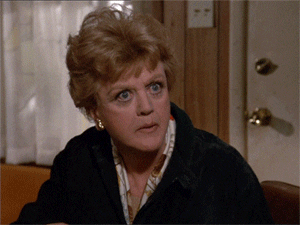 Giphy
Rather than fessing up, the singer went for the bib, tucked it into his shirt and got out the fork and knife.

The "Lights Up" singer took a contemplative pause and said, "So I'd say track number, uhh...," as a ruse to delay his punishment.
Eventually, he inserted the fishy ejaculate into his mouth and masticated for an eternity, reluctant to get it down, despite Jenner asking him to just "swallow it."
And much like a dilemma commonly faced between lovers, post-coitus, he asked:

"To spit or to swallow? That is the question."
The audience lost it as Styles reached for the bucket.
Apparently, he's a spitter.
Fans applauded the singer for a job that would make Corden proud.

Neither has officially acknowledged their relationship during their presumptive on and off again fling between 2015 and 2016.
However, according to Seventeen, Khloé Kardashian told ET:

"I don't know if they're like boyfriend-girlfriend. Nowadays, I don't know. People are weird with stuff. So, I don't know their title. But I mean, they were in St. Barts together hanging out. So, to me, that's dating."
Despite their dubious former status as a couple, some believe Jenner was presumptuous for assuming any of Styles' songs would be about her.

Twitter lauded him for his silence.

Overall, the segment got a thumbs up.
And fans were gushing over Styles.

While one obsessed fan exhibited TMI.
Now, about that cod sperm.

Shirako – the Japanese delicacy which is translated as "white children" – is served raw or cooked and looks nothing like what you would expect.
The dish is served as a ball of gelatinous ovoid shapes and has a taste similar to that of a custard.
When presented raw, it is described to have a rubbery and squishy texture similar to that of a raw egg yolk.

Its anti-aging properties may make you reconsider rejecting it.
Health benefits include lots of protein and vitamin B.
With this new knowledge in mind, would you be a spitter too?