People are cheering ABC News meteorologist Ginger Zee after she clapped back at a troll who tried to shame her for being a working mom.
The 41-year-old meteorologist received the trolling comment after she posted a photo of herself at work with a colleague. The male commenter—Mike Renfrow—demanded to know, "Who's raising your kids?"
Zee wasn't having it. She took to Instagram and posted the perfect response putting the troll in his place and highlighting both her love for her life as a working mom.
See her response below.
Zee posted screenshots of the exchange on Facebook.
After receiving the troll's question about who was raising her kids, she came back with a simple and to-the-point reply.
"I am with the help of my husband and our nanny. You don't come from a home where both parents work? I do. And it was amazing."

In the caption to her Instagram post, Zee elaborated on her stance, pointing out that what's right for each parent, child and family differs among individuals.
Zee wrote:
"At this point, I welcome criticism, even of my parenting. I think it's an important topic and I don't take the responsibility lightly."
"That said, what's 'good' for you would not be good for me."
Zee went on to say that all parenting structures are valid so long as they include "love, support and guidance."
She then credited her own upbringing in a home with a working mother for helping her mold the family she has created for herself.
"There is no right or wrong... I am so lucky to have grown up with a mom and dad that both worked but also loved me and raised me with the help of my grandma, babysitters and eventually my step parents."
"Everyone's village looks different. The point is, it takes one and I'm lucky to have them."

Many people flooded Zee's comments with words of gratitude and support for her post.


@larisa_perryman/Instagram

@stefanieoconnell/Instagram

@lmsmith1222/Instagram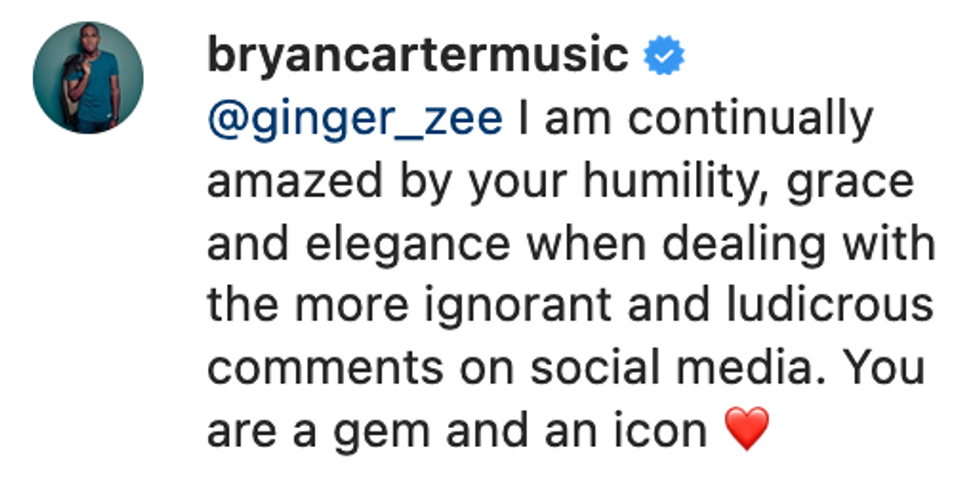 @bryancartermusic/Instagram

@michprom/Instagram

@weatheranchormama/Instagram

@karissabodnar/Instagram

@jacquereid/Instagram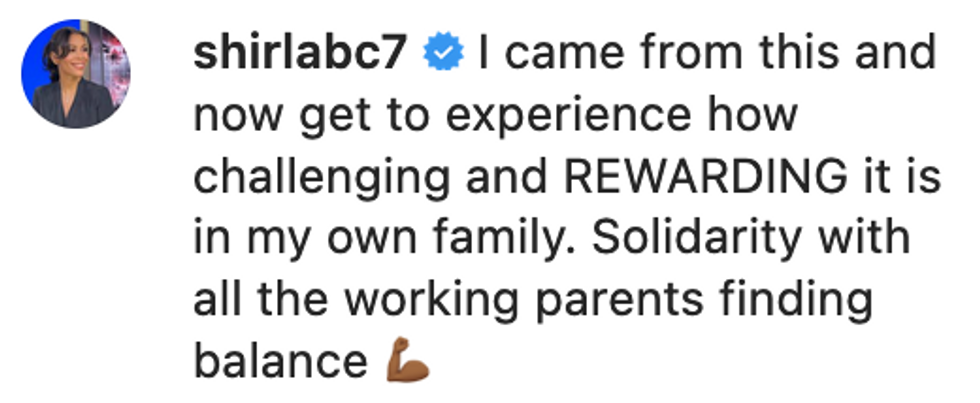 @shirlabc7/Instagram

@kennethmoton/Instagram
In 2021, Zee made another Instagram post referencing another troll who criticized her for working.
She acknowledged working motherhood isn't without its "sacrifices," but ultimately all she feels is thankful for her family.
She wrote:
"I wake up with gratitude every day that I have had a chance at being a parent. Not everyone gets this opportunity and I'll keep doing my best."
Hear, hear.