There's nothing worse than a dry burger or chicken nuggets without a condiment.
But it is not worth raising hell over.

---
The story of an "irate" customer throwing an obscenity-laden tantrum after McDonald's denied her dipping sauce comes to you courtesy of the state of Florida.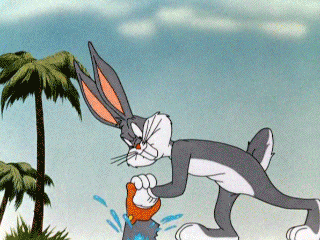 Giphy
The Vero Beach location of the golden arches started 2020 on a sour note when Maguire Marie McLaughlin, 19, pulled into the drive-thru on New Year's Day at 4 a.m. McLaughlin felt her order was incomplete and said she would rob the establishment if she did not get some dipping sauce.
According to a police report obtained by The Smoking Gun, McLaughlin threatened the Mickey D's employee by saying she would obtain the condiment "by whatever means necessary."
Where's my dipping sauce? Florida woman threatens to rob McDonald's https://t.co/Sl8jiHCGBk #Maguire Marie Mclaughl… https://t.co/M1JgI1h39P

— Scallywagandvagabond (@Scallywagandvagabond) 1578400648.0
She was heard yelling:

"Where's my dipping sauce you b****es!!?"
@nypost It IS good sauce...

— marylsprague (@marylsprague) 1578404496.0
Depending on the branch, McDonald's that are franchised can charge extra for additional ketchup or special sauces if they are not part of a 'set meal' and the prices vary. McLaughlin's order was not specified in many of the media reports, but she may not have ordered a meal that would include a dipping sauce.
The restaurant's website describes what meal options include sauces.

"Chicken McNuggets, Chicken Selects and some promotional side offerings such as Wedges, Mozzerella Dippers and Onion Rings."
The Indian River County Sheriff's Office report stated that McLaughlin was enraged over being charged for the dipping sauce:
"The employee advised McLaughlin that dipping sauce cost 25 cents at which point a verbal altercation ensued."
"McLaughlin further stated that she would be getting the sauce by whatever means necessary, however, could not specify what she meant by that."
@News4SA What the hell is she going to do? Join the nation of Szechuan Sauce?

— t-daddy (@t-daddy) 1578432787.0
@craigtimes @McDonalds I've worked a McDonald's drive-thru. My response would've been, "Yes m'aam. The means necess… https://t.co/qYsjw15E9T

— William Hirschi ⚖️ (@William Hirschi ⚖️) 1578435119.0
@nypost https://t.co/cvbYN7p91D

— Looks like silence (@Looks like silence) 1578380257.0
The employees, fearing for their safety, were prompted to call the police.

By the time the cops arrived, McLaughlin was still sitting inside her parked silver Honda at the drive-thru window. She was taken into custody for disorderly conduct.
But her tantrum did not subside.
An officer was forced to use mechanical restraints due to the fact that she was being uncooperative.
The report said that as the officer escorted her to the agency patrol vehicle, she continued shouting obscenities and began:
"locking her legs refusing to walk forward."
@nypost Damn give the ho her sauce 😂😂😂

— Jason Smith (@Jason Smith) 1578380724.0
The affidavit also mentioned that the officer could smell the odor of an "alcoholic beverage emitting from her mouth" and that "her eyes were glossy and speech was slurred."
@nypost Why wasnt she nailed for DUI?

— Tom Mullen (@Tom Mullen) 1578401218.0
McLaughlin also refused to get into the back of the vehicle by putting her legs in the door jamb.

Eventually, two officers forced her to the ground to put a hobble restraint device on her before getting her into the vehicle.

If the sunshine state had any intentions of starting the new year off with a clean slate, that record was short-lived.

ONLY IN FLORIDA. All of this started because cops say she didn't want pay a quarter for dipping sauce. https://t.co/z5FCnUPzsZ

— WPEC CBS12 News (@WPEC CBS12 News) 1578418380.0
@CBS12 And bail is a whole lot more than a quarter.

— Tom Sawyer 2112 (@Tom Sawyer 2112) 1578419984.0
@nypost Can we give Iran Florida and call it even 🤷🏾‍♂️

— Amanze 🇳🇬 ♻️ NJ🇺🇸 (@Amanze 🇳🇬 ♻️ NJ🇺🇸) 1578380445.0
@nypost This is a crime that could only happen within Florida's state lines :)

— Ruby (@Ruby) 1578382448.0
@nypost Florida should be arrested.

— FlickAgain (@FlickAgain) 1578418531.0
While Twitter was quick to mock her exasperation over the missing condiment, some glared at the beloved fast-food chain for not offering free sauce.
Since when did McDonalds get too cheap to give you free sauce for your mystery nuggets? Florida Woman Threatened t… https://t.co/ywdwz8Pok2

— Deezee (@Deezee) 1578409284.0
After spending $50. plus bucks at McDonalds And already paying for the so so food. Employees decide to tell Ms. M… https://t.co/Kh2OreozHo

— COOL CAT-TEXT TRUMP 2-88022 (@COOL CAT-TEXT TRUMP 2-88022) 1578409232.0
@nypost Trying to collect the sauce https://t.co/5hS8cp41lK

— ((Fitzy)) (@((Fitzy))) 1578380127.0
Charging twenty-five cents may be a point of contention among patrons of Mickey D's, but it was nothing compared to the $1,000 bond posted for McLaughlin.

She is scheduled for a court appearance on January 28.
If you do manage to get your condiments with your drive thru order, these handy Dip Holders Suitable for All Kinds of Cars, available here in 3 color options: red, black and white.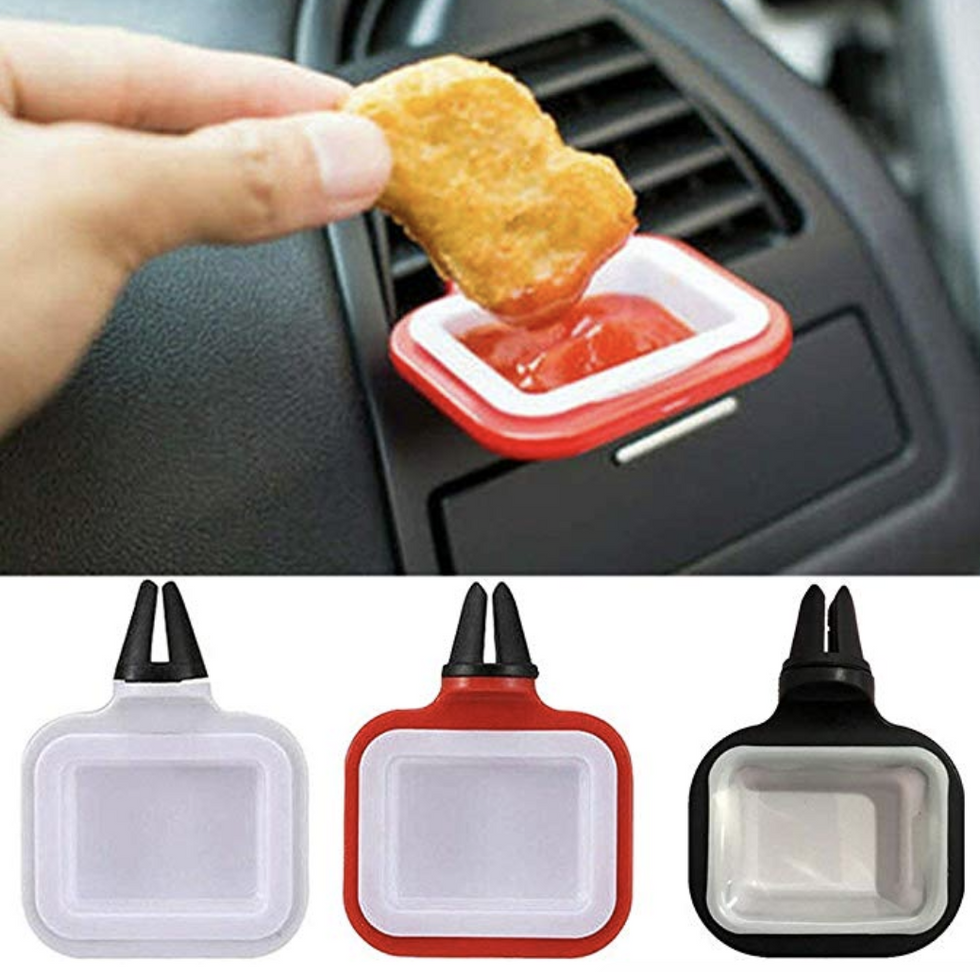 Amazon