Kevin Hart had been all set to host the Oscars this year when some homophobic and kind of violent anti-gay tweets and comments from years ago resurfaced. People were, understandably, upset and called for an apology. Rather than apologize or try to engage in conversation, Hart doubled down and refused. Ultimately he stepped down from his place as host and the hunt for a new host for the Oscars (and a new gig for Kevin) began. That brings us up to now.
---
People have been talking about the situation since. How much should things someone said years ago matter? How much can a person grow and change? Is this going to hurt Kevin long term? We still don't have answers to those questions, and people are divided, but a surprising ally spoke up in Kevin's defense recently. Kevin appeared on Ellen, and when all is said and done, it looks like DeGeneres is willing to go to bat for him.
Ellen DeGeneres called the Academy to vouch for Kevin Hart and he is now "re-evaluating" the idea of returning as host.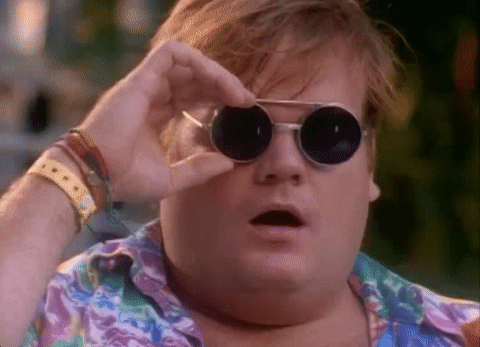 media3.giphy.com
Watch the moment she tells Kevin.
Ellen Reveals She Called the Academy to Help Re-Hire Kevin Hart As Oscars Hostwww.youtube.com
Twitter is ... divided. To put it gently.
@TheEllenShow @KevinHart4real Are we forgetting that last year he was in controversy for cheating on his pregnant w… https://t.co/BRoqhWnti1

— K Dub (@K Dub) 1546642016.0
Why is @TheEllenShow getting criticized for sitting down with @KevinHart4real? She should be applauded. Forgiveness… https://t.co/cOMMo8FiFD

— Lisa Boothe (@Lisa Boothe) 1546632156.0
Literally tearing up watching @donlemon's thoughtful, piercing essay on @KevinHart4real, homophobia within the blac… https://t.co/uO6pyY1rOY

— Clara Jeffery (@Clara Jeffery) 1546663545.0
What y'all attempted to do to @KevinHart4real is straight up nasty. 10 years ago & he apologized for it years ago.… https://t.co/9b6ZJniW13

— Lawrence Jones III (@Lawrence Jones III) 1546645172.0
I don't envy the lifetime of pressure put on Ellen, and yet, I'm still disappointed by the Kevin Hart interview. An… https://t.co/gK5AD9tGYC

— Charlotte Clymer🏳️‍🌈 (@Charlotte Clymer🏳️‍🌈) 1546646174.0
This @KevinHart4real thing is getting old. What more do you want him to do besides apologize for something 10 YEARS… https://t.co/8zvoL7SJEP

— Rachel DiLeo (@Rachel DiLeo) 1546642370.0
Ellen DeGeneres needs to butt out. KH should not be hosting the Oscars. For her to say that it is all about him if… https://t.co/jXWb5cVa5Y

— bsm_1130 (@bsm_1130) 1546697484.0
@Avelana1989 Kevin Hart: "f*ggots are the worst. if my kid was gay I'd beat him" Everyone with morals: that's fuck… https://t.co/QvQkXFtgHD

— knope 2020🇺🇸 (@knope 2020🇺🇸) 1546644445.0
Pretend you're famous. Now imagine all your skeletons exposed. We've all said or done something regretful at one po… https://t.co/eF2xb3koj1

— Marina Harding (@Marina Harding) 1546666483.0
So, yeah. We're pretty much nowhere with the underlying issue and it doesn't look like we will be any time soon. Kevin might be hosting again, though, so there's that to update at least. We want your thoughts, so sound off in the comments.