Stars can seem so distant from the every day, but sometimes you get to witness a movie star doing something that you can empathize with.
This is what happened when Drew Barrymore got a birthday surprise in which she got to recreate a scenario from one of her favorite shows right now, You on Netflix.
In it, serial killer Joe—played by Penn Badgley—keeps victims in a glass cage. Barrymore finds the show interesting and Badgley very attractive. Particularly Badgley in that role.
So Barrymore was locked in the recreated glass cage on her TV show, then Badgley showed up and Barrymore melted down with emotion.
"You're not supposed to want this," Badgley told Barrymore, but it didn't look like Barrymore—or her audience—cared.
The account for the show You kicked off the comment section with a chilling reference to the show itself.


@younetflix/Instagram
Many people were happy to see Barrymore can fangirl with the best of them.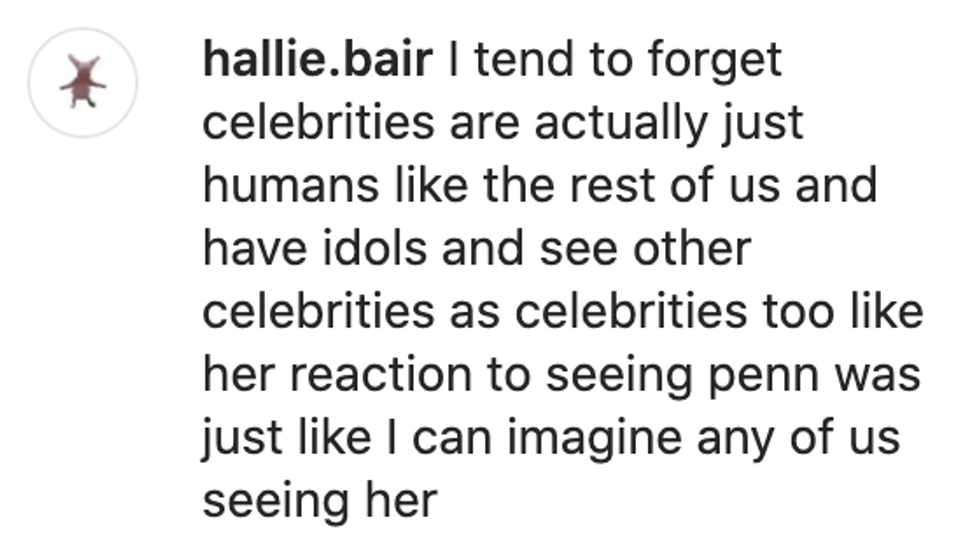 @hallie.bair/Instagram

@mlb123doremi/Instagram

@lysprzcreations/Instagram

@chunky_foodie79/Instagram
Others commented on Badgley's reaction to Barrymore's excitement over being in a facsimile of the glass cage his character JoJokeeps his victims in.
You're not supposed to want to be a serial killer's victim, after all.


@aeroplane2koria/Instagram
He's fighting an uphill battle, but Badgley does try to convince people the character is evil, even if he, Badgley, is very attractive.


@starfishtrix/Instagram
The heart wants what it wants, especially if you're a Pisces.
There were a lot of specifically Pisces comments.


@katiejotrent/Instagram
Moving away from the personal judgement of getting a thrill out of pretending to be a serial killer's victim, some people just commented on how much they just like Barrymore's show, attitude and clothing choices in the video.


@jess.lempert/Instagram

@alisenmccart/Instagram
May we all get to live our most self-indulgent dreams, but perhaps leave the lock off the glass cage in real life.