Donald Trump Jr. is getting skewered on Twitter after he expressed his hope that Hillary Clinton runs against President Trump in the 2020 presidential election.
---
Sharing an article from Rasmussen Reports showing Clinton currently running "neck-and-neck" against Trump if she were to face him in the next election, Don Jr. mused:
"All I want for Christmas is for Hillary to run again."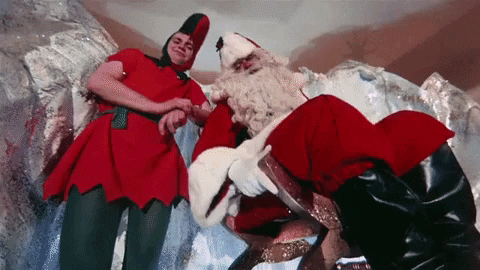 Giphy
Clinton has stated repeatedly that she has no intention of entering the crowded 2020 race, but that hasn't stopped speculation from running rampant. According to Rasmussen, Clinton and Trump are both polling at 45% if they were to face each other.

And while there are some Democrats who would love to see a Clinton/Trump rematch, there are even more who believe that Clinton's time has passed. According to the Rasmussen report, 71% of those surveyed don't believe Clinton should run, with just 18% believing she should enter the race.
But that didn't stop them from dragging Don Jr. for his overconfident reaction to the poll results, particularly with his dad currently facing impeachment.
People had some Christmas wishes of their own.

Come on, Santa.
Don't let the people down!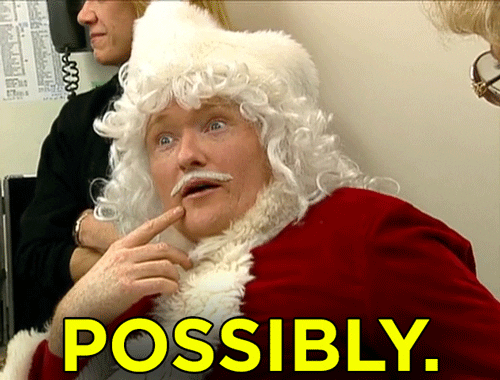 Giphy
Hillary and Chelsea Clinton penned the young adult book The Book of Gutsy Women: Favorite Stories of Courage and Resilience, available here.
Sounds like a great holiday present! Anyone know Don Jr.'s address?
******
Have you listened to the first season of George Takei's podcast, 'Oh Myyy Pod!'?
In season one we explored the racially charged videos that have taken the internet by storm.
We're hard at work on season two so be sure to subscribe here so you don't miss it when it goes live.
Here's one of our favorite episodes from season one. Enjoy!