donald trump jr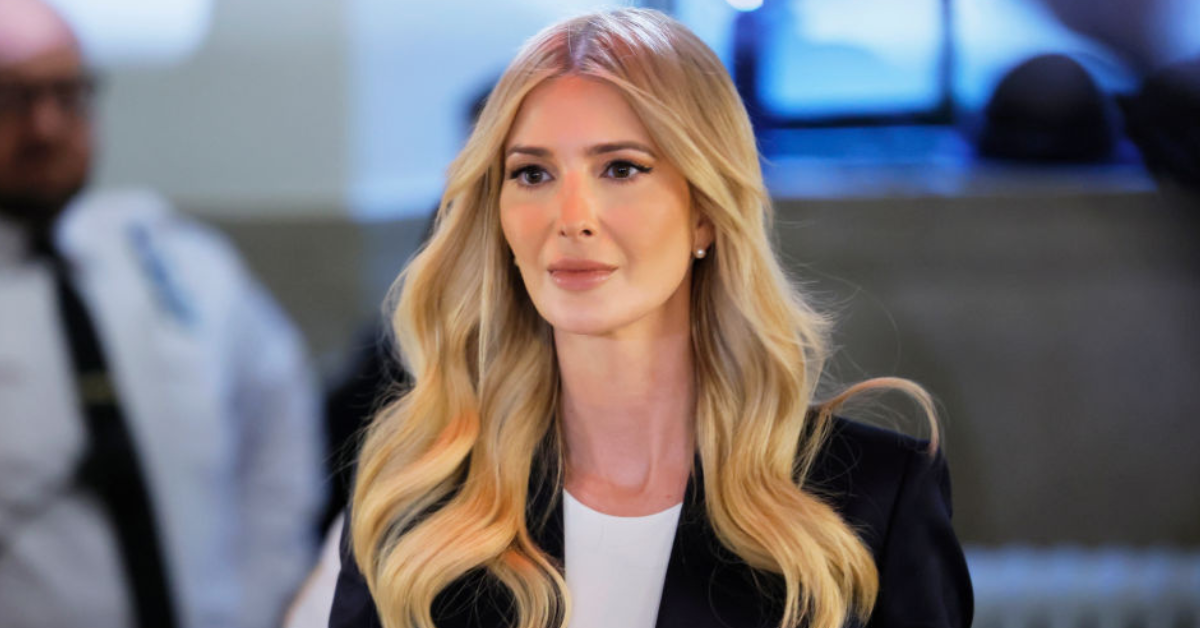 Michael M. Santiago/Getty Images
Former President Donald Trump's daughter Ivanka Trump was met by an angry crowd outside a Manhattan courthouse chanting "crime family" as she walked inside to testify in her father's civil fraud case.

Ivanka Trump seemed momentarily caught off guard by the protesters and kept looking over her shoulders as she and officers walked into the building.
You can see what happened in the video below.
New York Attorney General Letitia James' team accuses Donald Trump of inflating his net worth by over $2 billion to secure favorable deals with banks and bolster his reputation as a wealthy individual.
Ivanka Trump is no longer a defendant in the civil fraud trial that has spotlighted the Trump Organization's blatant fraud over the last few decades. She was previously dismissedfrom the case due to the statute of limitations but was nonetheless compelled to testify because of her status as an executive vice president at the Trump Organization during the time the alleged fraud occurred.
Trump's civil fraud trial not only imperils his business empire but also poses a significant threat to his carefully cultivated image as a business magnate. If the case proves successful, Judge Arthur Engoron, who presides over the trial, could impose penalties on Trump, including $250 million in damages.
Many concurred with the protesters' sentiments and criticized Ivanka Trump ahead of her testimony.

Ivanka Trump's brothers Donald Trump Jr. and Eric Trump, who have been heavily involved in the Trump Organization, have testified in the civil fraud case.

Attorneys presented evidence during the trial indicating that Trump Jr. had signed a letter to an accounting firm, affirming the accuracy of financial documents, even after being alerted to discrepancies by Forbes magazine. He referred to this letter as a "protective" measure.
Eric Trump, who attempted to shift blame to the company's external accountants for inaccuracies, became visibly agitated when questioned about his knowledge of the organization's annual financial statements. He passionately argued that, given the Trump Organization's considerable size and real estate operations, having such statements was self-evident.
He continued to assert that he had no recollection of these statements from over a decade ago, despite indications suggesting his involvement in discussions about them.
Keep reading...Show less