On Saturday, February 27, many people on Twitter noticed that the stage at this year's Conservative Political Action Conference (CPAC) was shaped exactly like a well-known Nazi symbol.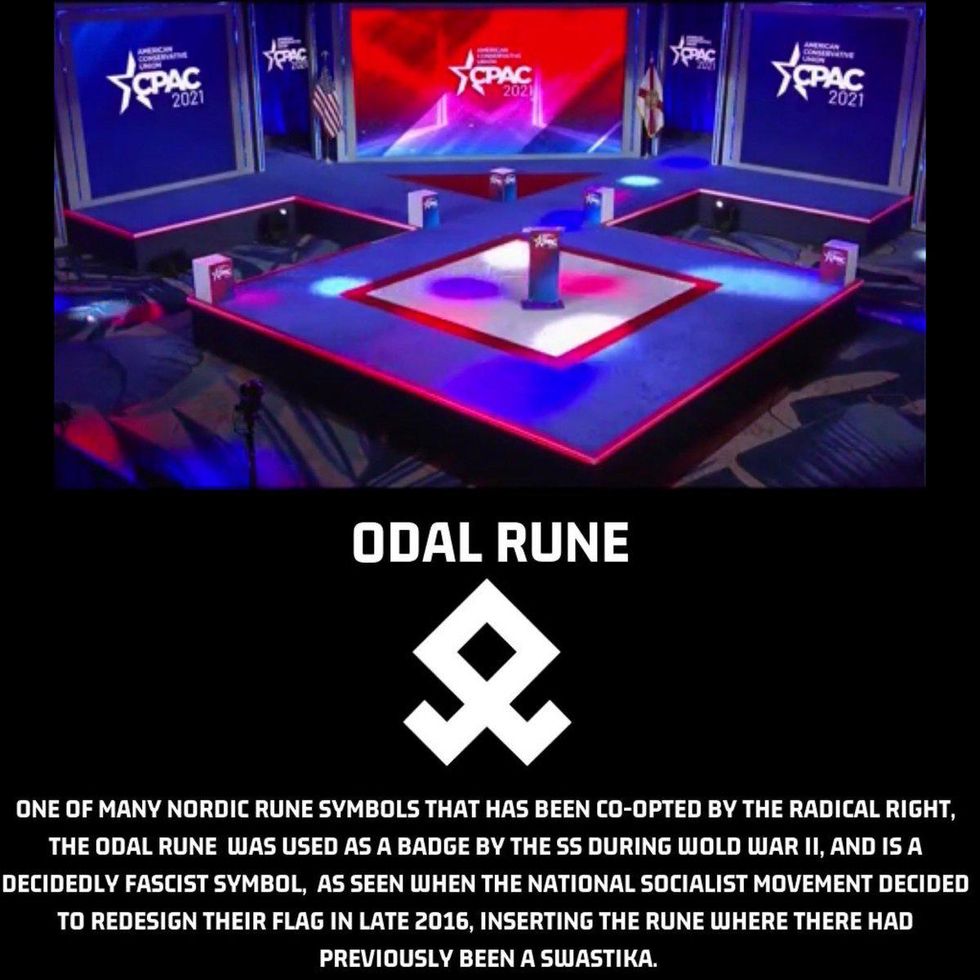 @nicolesandler/Twitter
Nazi uses of the symbol included divisional insignia of two Waffen SS divisions during World War II.
Following World War II, White supremacists in Europe, North America, and elsewhere began using the othala or odal rune. Today, it is commonly seen in tattoo form, on flags or banners, as part of group logos and elsewhere in neo-Nazi and White supremacist organizations.
After being confronted with tens of thousands of tweets on the topic, CPAC organizer Matt Schlapp responded online, saying:
On Twitter, many pointed out to Schlapp the stage was in the shape of the rune regardless of intention.
The best move would be to change the stage once the issue was raised even if the resemblance was purely coincidental.
Twitter users didn't seem particularly swayed by Schlapp's statement.
Many people online reached out to the Hyatt hotel chain (who hosted this year's CPAC), drawing their attention to the potential Nazi propaganda in their midst.
The mistake might have been easy to fix if Schlapp was willing to address the problem.
Meanwhile, many online suggested there was intention behind the shape.
The Republican party's many connections to White supremacy continue to expand as conservative leaders deny there is any problem within their ranks.