Everybody loves Olive Garden, right? With unlimited pasta bowls, breadsticks, soups, and salads, the restaurant chain is one of America's favorites. In fact, there's even a three-story Olive Garden in the heart of Times Square in New York City, and throngs of tourists pay a little more than they're used to for a chance to eat something familiar in an unfamiliar location.
---
But that kind of dedication seems to pale in comparison to what one couple is planning on doing.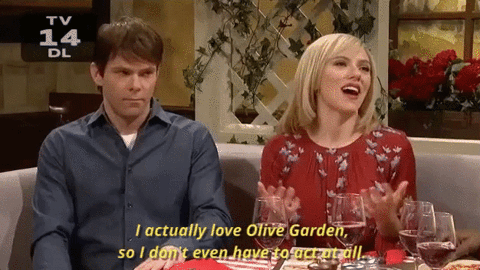 Jordan and Justin Garton found out they were having a baby girl, due Dec. 6, and since Justin is a third generation Italian-American, the soon-to-be parents did some research and decided that "Olivia" would be a great name with Italian roots.
But according to the couple, only after they'd picked the name did they realized how similar it was to Olive Garden.
Baby girl to be named after Olive Garden https://t.co/YxhzCitzR1 https://t.co/q8LreHGc9m

— Sun Sentinel (@Sun Sentinel) 1511386211.0
It worked out well, though, since the couple is basically obsessed with the restaurant.
A few years ago, they bought Never Ending Pasta Passes, and they ate at Olive Garden nearly every day. "At the time, we could barely afford groceries, so that initial investment in the pass helped us get by," Jordan told Food and Wine magazine. "Since we were there every day, we became friends with the staff and that made that period of time for us very memorable."
in other news, a couple is naming their first-born child after olive garden. "Olivia Garton" will become the first… https://t.co/djcyj7Wq29

— maria yagoda (@maria yagoda) 1511313147.0
So when they picked the name, they were overjoyed by the discovery. Jordan said:
"When we first said it out loud together, it was so beautiful, and we both knew at that moment that was the right name for her. We didn't directly name her after Olive Garden, but I can say there was an intentional connection. As we went through a few more names, we considered 'Olive.' We both got a kick out of the pun 'Olive Garton,' given our history with the restaurant, but we wanted it to be a bit more subtle. Kids can be cruel, if you know what I mean, and Olivia rolled off the tongue a bit better with her middle name: Michelle."
Arkansas couple who once ate at Olive Garden daily for nearly 7 weeks plans to name their first child, due in Decem… https://t.co/BTL3ofTnSh

— Good Morning America (@Good Morning America) 1511383206.0
On Sunday, Justin tweeted out a photo of a onesie with the name "Olivia Garton" on it with the Olive Garden's signature olive branch and font, saying: "We spent the first part of our lives loving @olivegarden, now we get to spend the rest of our lives loving Olivia Garton."
We spent the first part of our lives loving @olivegarden , now we get to spend the rest of our lives loving Olivia… https://t.co/jruFN2HxkG

— Justin Garton (@Justin Garton) 1511144335.0
Olive Garden appreciated the gesture, and even made one of their own, offering to send a gift to the new family:
@JustinGarton This made our entire DAY! Can we celebrate baby Olivia a bit early? We want to send a 🎁. Please send… https://t.co/ufGYMIuTuZ

— Olive Garden (@Olive Garden) 1511145945.0
And Justin seemed thrilled:
@olivegarden Absolutely! We love you guys!!!

— Justin Garton (@Justin Garton) 1511146066.0
As for plans for what to do after the birth? Well, a trip to Olive Garden is clearly in the works.
"Baby Olivia's due date is December 6, so more than likely mommy will be needing some Olive Garden in her tummy shortly afterwards," Jordan said, before hypothesizing: "Olivia will probably be at the restaurant several times before she is even eating solid foods."
Sounds like a safe bet.
@mariayagoda Only in America

— Lindsey Tramuta (@Lindsey Tramuta) 1511357562.0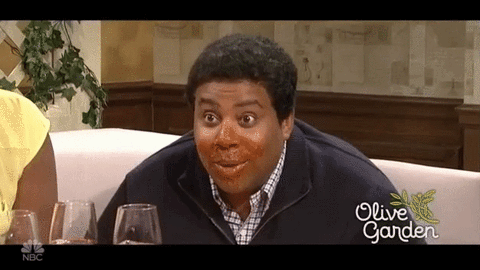 Please SHARE this with your friends and family.
H/T: People, Food and Wine