An Evangelical Christian church in the town of Central, Louisiana, congregated with more than 1,800 people this past weekend.
In addition to meeting in a large group, the members of the church were encouraged to put hands on each other, believing in the power of miracles demonstrated in the Bible over the recommended social distancing.
---
The church sent 26 buses out around the Baton Rouge area to pick up members of the congregation.
They were brought to the Life Tabernacle Church, which ultimately had more than 1,800 people in attendance. Despite suggestions from the Center for Disease Control, as well as state-issued travel bans and stated essential activities only guidelines, the congregation and its parishioners were seen standing close together, holding on to each other, holding hands and even touching the faces of those who needed healing.
Pastor Tony Spell explained that he does not intend to observe Louisiana Governor John Edwards' suggestions to stay indoors and practice social distancing. Spell, instead, believes the pandemic will be corrected through the power of Jesus and people testing positive can be healed through the touching of hands at his church.
The Pastor specifically invited members of the church who had tested positive for the virus to attend, stating he would put his hands on them and heal them through the power of Jesus.
Spell said:
"I'm going to address that by laying hands on them and praying for them and depending on God to heal their body."
"That is our command. 'They shall lay hands on the sick, and they shall recover'."
"When the paramedics can't get there, when the law enforcement can't get there, the holy ghost can get there, and it will make a difference in someone's life."
You can see more about this from KTVU here: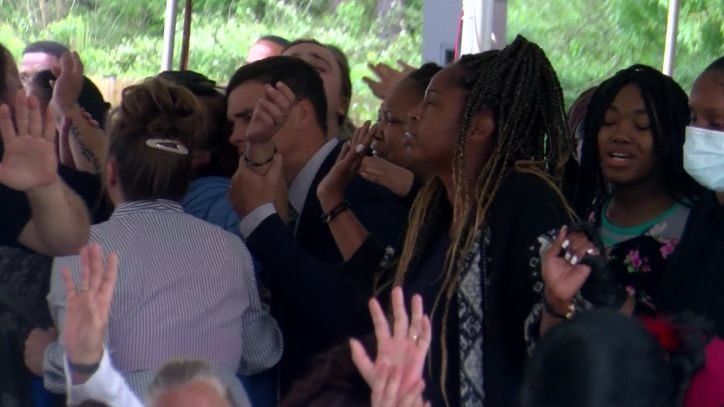 Louisiana church hosts over 1,800 people despite social distance warning during coronavirus pandemicwww.ktvu.com
People on Twitter have shared news of the church gathering.
People were appalled at the church's lack of faith in science, proven medicine and social distancing.
Since members of the church who tested positive were specifically requested to join the gathering, it's reasonable to think significant virus sharing happened during this past weekend's service. Whether or not the number of positive cases will rise is unclear as no one knows if anyone who did test positive was actually in attendance.
For the sake of everyone who did attend, hopefully those who did test positive decided to protect their neighbors and stay home.