To combat the spread of novel coronavirus, many people in affected parts of the world have begun wearing masks and respirators to help filter the air they breath.
However, many men aren't aware that the efficiency of their respirators can be dampened by their style of facial hair.
---
Which styles are safe and which interfere with the respirator?
Well, fortunately, the Centers for Disease Control (CDC) have issued a fun graphic making it all clear.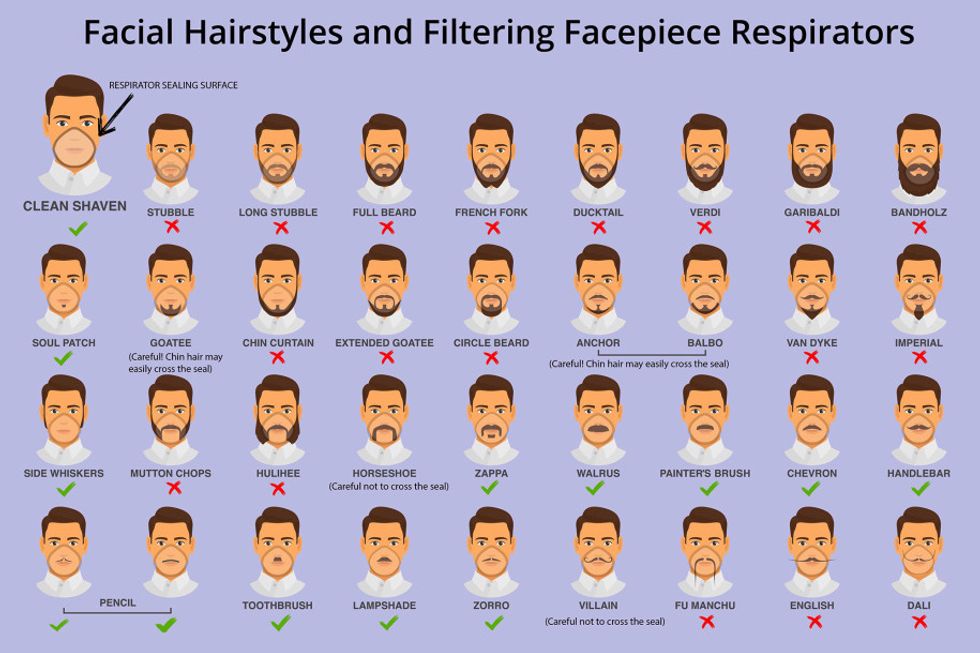 CDC
The CDC does not recommend people wear respirators regularly outside of their workplaces, but also noted wearing one "protects against particles including infectious agents."
BREAKING: Mutton Chops, Circle Beards and Fu Manchus -- all on the CDC's Coronavirus facial hair "do not advise"… https://t.co/BTNuL6bIQs

— Heidi Przybyla (@Heidi Przybyla)1582736892.0
Certain kinds of facial hair interfere with respirators exhalation valves and could stop them from functioning at their full efficiency.

beard gang, the CDC has spoken. https://t.co/XjPBm3uuBh

— alex medina (@alex medina)1582732479.0
And no matter what style of facial hair you have, all men must be sure their facial hair doesn't cross the seal of the respirator, which could let in outside air, rendering the mask useless.
Beards are bad, mkay? https://t.co/KkHHd3fgJ0

— Vanessa Santos (@Vanessa Santos)1582757142.0
Bearded Twitter was in shock.
I'd rather die https://t.co/ZpS0SFSBG6

— Corey A. DeAngelis (@Corey A. DeAngelis)1582759444.0
Gentlemen, it's been an absolute honor. https://t.co/GJeqNG6mtz

— Enlisted Swine Nick (@Enlisted Swine Nick)1582764810.0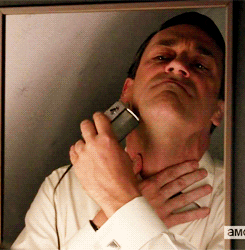 Giphy
@KMOV you know what, cdc? let the weak live their lives of quivering, clean-shaven fear i'll keep my beard and p… https://t.co/L4iFil9bvr

— Mac William Bishop (@Mac William Bishop)1582749954.0
But not all the news was bad.
Perhaps the only good to come out of this corona mess is this utterly awesome CDC chart showing the myriad types of… https://t.co/f7H9dTkKQw

— Claude Brodesser-Akner (@Claude Brodesser-Akner)1582819551.0
Like I said, I'm shaving off my beard so the N-95 fits better. (From the CDC) https://t.co/qezOslkbcW

— Medical Axioms (@Medical Axioms)1582727782.0
Bad news - The CDC believes my type of beard is a threat. Good news - The CDC has given me an excuse to live out m… https://t.co/NPaWaQzUDw

— Billy Lyons (@Billy Lyons)1582820827.0
What could have possibly caused this strange chart?
someone that cant grow a beard is running the CDC https://t.co/ij6GUqiBMn

— Phyl (@Phyl)1582753209.0
You heard the boss, gentlemen—we must shave!
For safety.