A mother pleaded for kids to understand that "WORDS hurt" in a Facebook post after her son was verbally assaulted for dressing up as Tony Stark for a Halloween party at his school.
The day started off well as Jill Stahl Struckman proudly posted pictures of her 10-year-old boy, Evan, in his costume as he was leaving for school and hoping to impress his classmates.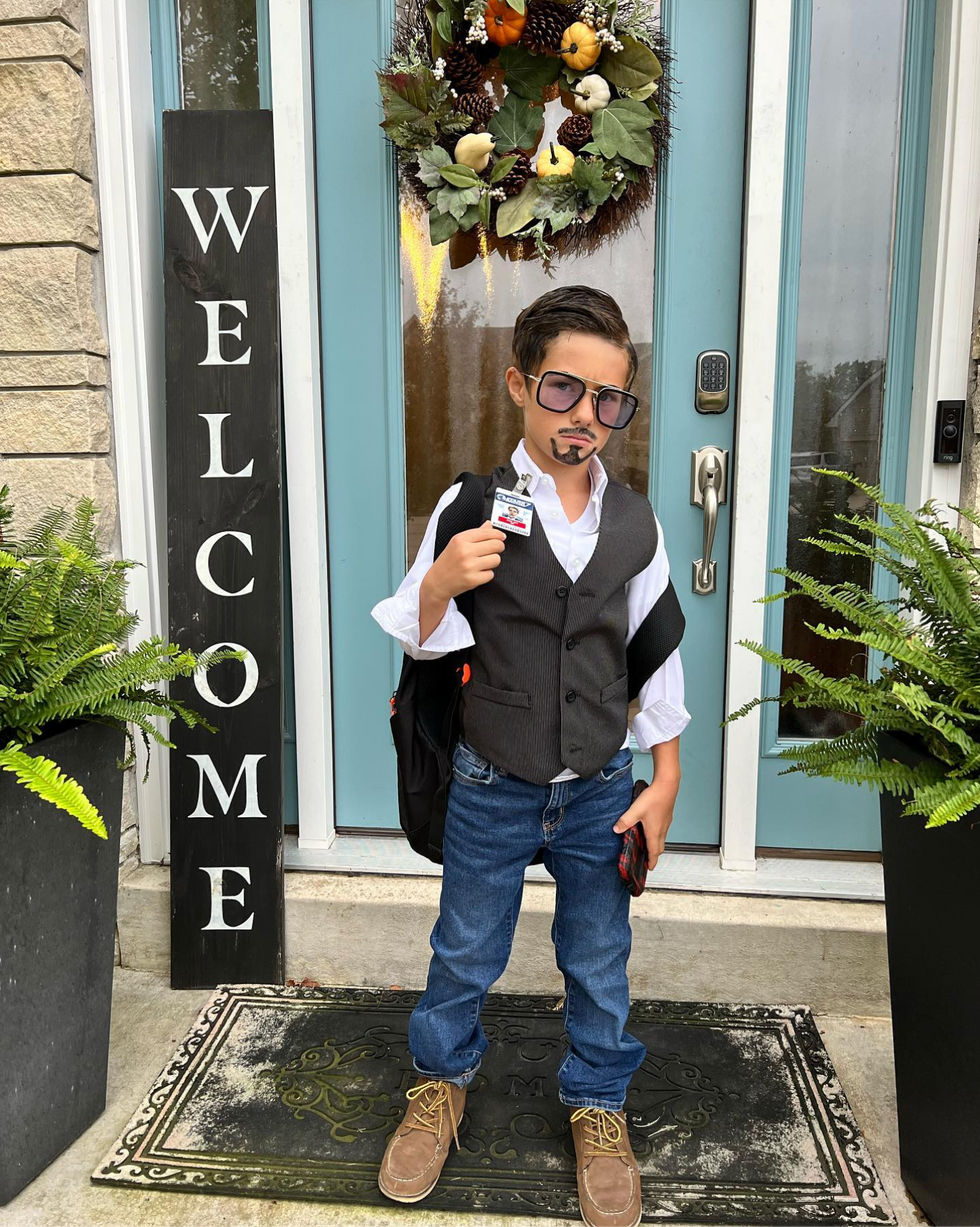 Jill stahl Struckman/Facebook
"I hope his school is ready for this guy," wrote Struckman in the initial post.
"He only answers to 'Tony' or. 'Mr. Stark.' He wanted me to drive him to school but only in the Mercedes'. Since I couldn't drive him this very minute, Tony had to be a bus rider."
Not only did he look fantastic in Tony Stark's business magnate attire—complete with a grey vest, tinted specs, and a goatee—he owned the character with his self-assured expression.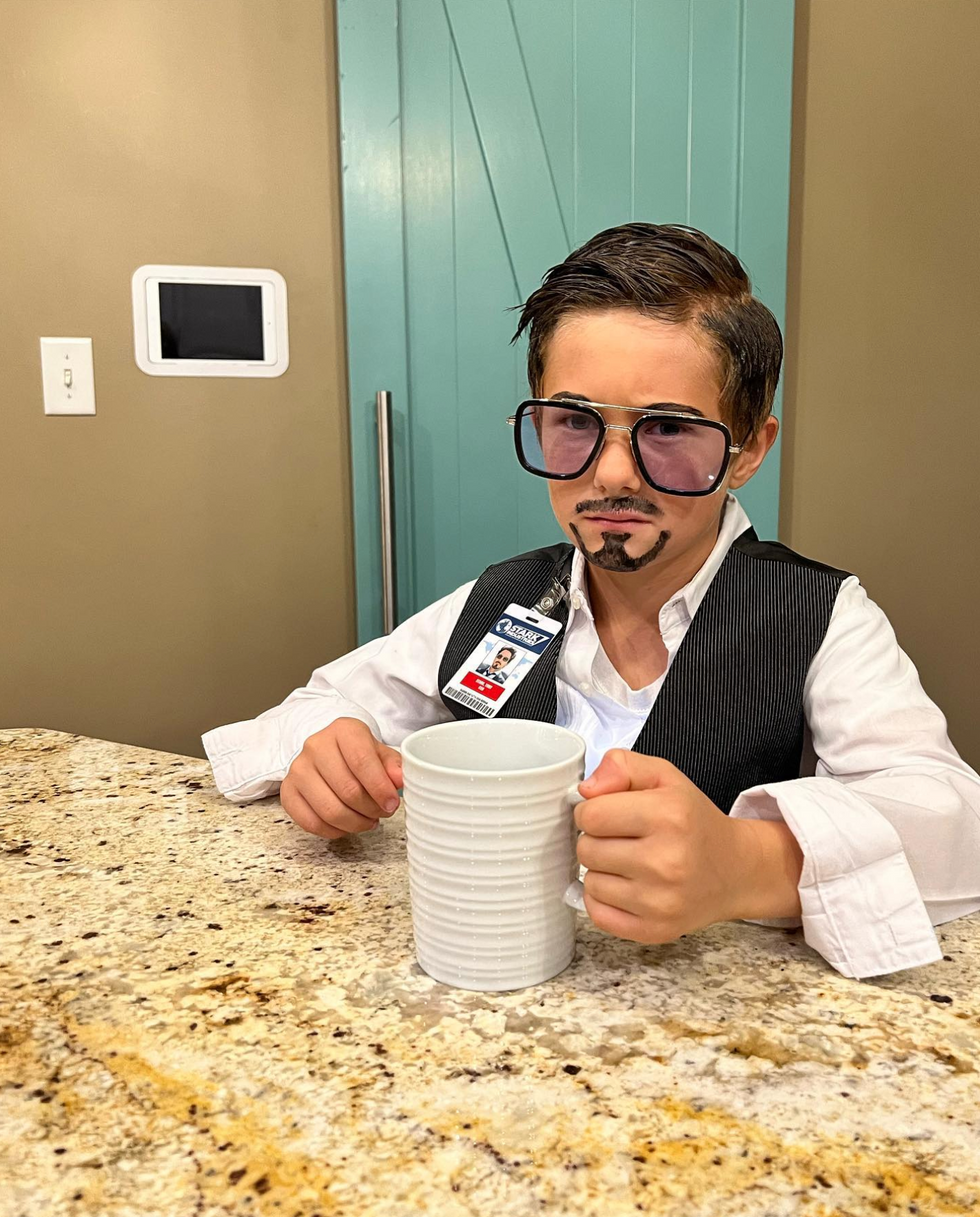 Jill stahl Struckman/Facebook
But his confidence all but shattered when he was subjected to cruel mockery from fellow students for his costume.
Struckman said she received a call from the school 20 minutes after he rode away on the school bus.

"Apparently some kids on the bus (who weren't even wearing costumes) told him he looked stupid," she said.
"Evan got to school and immediately went to the bathroom and washed his face. When he called he was crying and soooo hurt that he didn't even want to stay for his party."
Disheartened and angry, Struckman shared a photo of Evan—who had scrubbed off the facial hair makeup—to show how much he was emotionally suffering after the bullying.

"Here's what my little Tony Stark looks like now. We both have swollen eyes from crying and are on our way to try to find ice cream."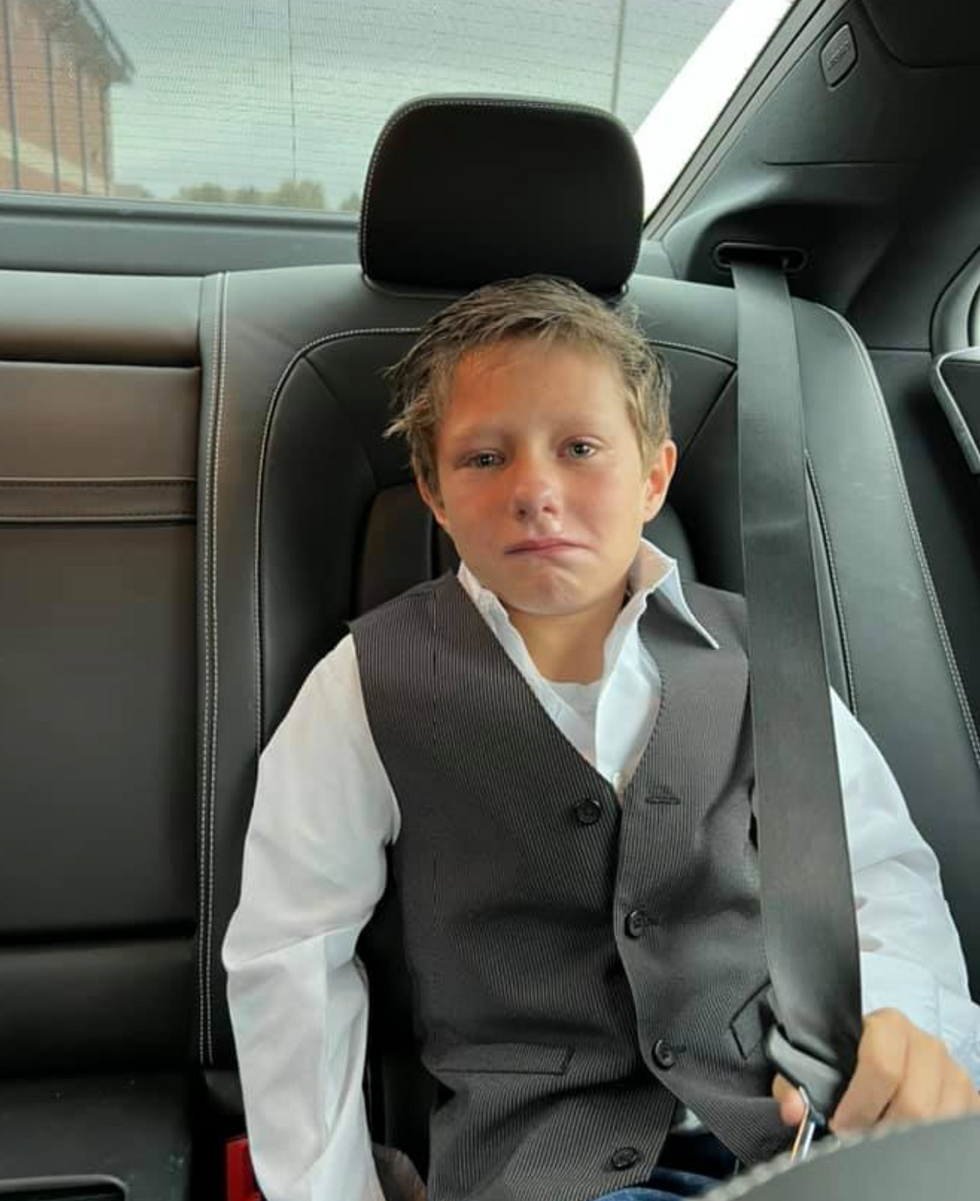 Jill stahl Struckman/Facebook
"When I dropped him off that morning, he ran to the bus SO excited to show off his awesome costume," said Struckman.
"When I arrived to get him, he had washed his face paint off and looked defeated. I was heartbroken."
"He apologized for washing the goatee off and just wanted to leave."
After what she described as a "roller coaster" of a morning, Struckman posted a follow-up, saying she took Evan to Starbucks and talked through his feelings.
Despite what happened, he realized while talking to his mom he did not want to miss out on the school's Halloween party.

"So we went home redid his AWESOME makeup and marched right back into school!"
"He ended up getting that ride he wanted after all. He also learned some valuable lessons today."
The little Iron Man's takeaway from the day was "He never wants to make someone feel the way he did (so he knows he should choose his words wisely" and "Not to let other people's opinions weigh so heavily on him!!"

Jill stahl Struckman/Facebook
Struckman told Buzzfeed News:

"Always have talks about bullying, especially this time of year when kids are dressing up and letting themselves be even more vulnerable."
Meanwhile, her posts have been inundated with many positive and encouraging comments from across the country and from around the world—some as far as Egypt, Mexico, England, Belgium and Peru.

Jill stahl Struckman/Facebook

Jill stahl Struckman/Facebook

Jill stahl Struckman/Facebook

Jill stahl Struckman/Facebook

Jill stahl Struckman/Facebook

Jill stahl Struckman/Facebook

Jill stahl Struckman/Facebook
Translation:
"Greetings to the little boy, your character was very good. Do not pay attention to others. Always remain as you are as creative and that you are not affected by other people's trifles. Greetings from Mexico."

Jill stahl Struckman/Facebook
Translation:
"Congratulations for that original costume and especially because it looks very very good. It deserves an award for being so original and innovative!!!! Greeting fro Colombia, enjoy life friend Evan, a big hug."

Jill stahl Struckman/Facebook

Jill stahl Struckman/Facebook

Jill stahl Struckman/Facebook
Struckman added:

"The messages of pure love and support from around the world have shown Evan (and us) that there are far more kind people in this world than there are bullies."
Since many people wanted to send Evan a card, Struckman provided the following address:

PO Box 362, Cottleville, MO 63338.
For more information on how to identify and prevent bullying, you can visit stopbullying.gov.