A mom diagnosed with blood cancer for the second time at just 25 has issued a heart-wrenching plea for a stem cell donor so she can live to see her miracle baby grow up.
---
Katie Wright was just weeks shy of her 18th birthday when she was told by doctors that the mysterious lump on her neck was a sign of Hodgkin's Lymphoma, a cancer which affects the lymphocytes – a type of white blood cell.
First freezing some eggs because of the threat to her fertility, she endured several cycles of grueling chemotherapy and a stem cell transplant, and thought she had beaten the disease – especially when she fell pregnant naturally with baby Shayah, who was born in January 2017.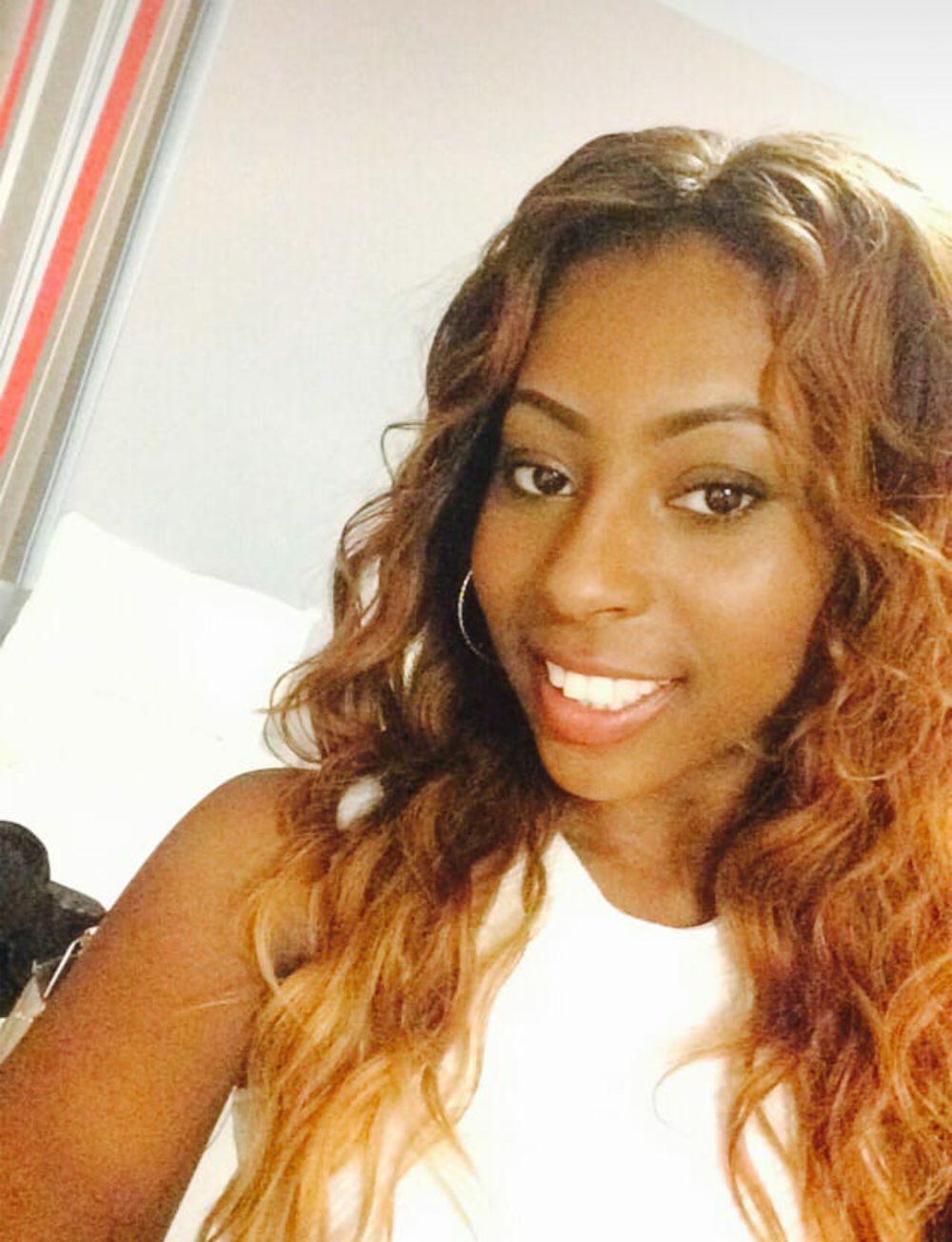 Katie (PA Real Life/Collect)
Then, earlier this year, the nursing student, of Wolverhampton, West Midlands, began struggling with breathlessness and a lingering cough, which she thought was stress brought on by juggling studying with motherhood, but which doctors discovered meant her cancer – now stage four – was back.
Now Katie is desperate for a kind stranger to donate the bone marrow that will save her life, saying: "When I was diagnosed for the second time, I just remember thinking, 'I can't go through this again.'
"It was tough enough the first time, but now my body is weaker because of all the treatment I have already had – plus, I have Shayah, who is only two, to think about now as well."
She continued: "I'm terrified I won't be here to see her grow up, so I want to do all I can to raise awareness and encourage people to sign up as stem cell donors, particularly more black people.
"Being in an ethnic minority, I've been told I'm less likely to find a donor than a Caucasian person. All I want is a fair chance."
Katie, who is currently taking a break from studying mental health nursing at the University of Wolverhampton, was just 17 when she was first diagnosed with cancer in 2012.
In October of that year, she began six cycles of intravenous chemotherapy, which doctors believes had successfully killed the cancerous cells – until mid-2013, when she relapsed.
This time, she was told that she would need both chemotherapy, and a stem cell transplant to give her the best chance of survival.
Just before beginning a second, different type of chemotherapy, she froze six eggs, after being warned that the treatment could affect her fertility – with Cancer Research UK also confirming that some chemo drugs can permanently damage ovaries.
"My doctors said there was a good chance I wouldn't be able to fall pregnant naturally, after the various types of chemo I had been through," said Katie.
In June 2013, she had ESHAP, a combination chemotherapy treatment, before also beginning a different form of the drug in October.
Then, in November of the same year, she had a stem cell transplant at Queen Elizabeth Hospital, Birmingham, after her sister – her only sibling, who she does not wish to name – was found to be a match.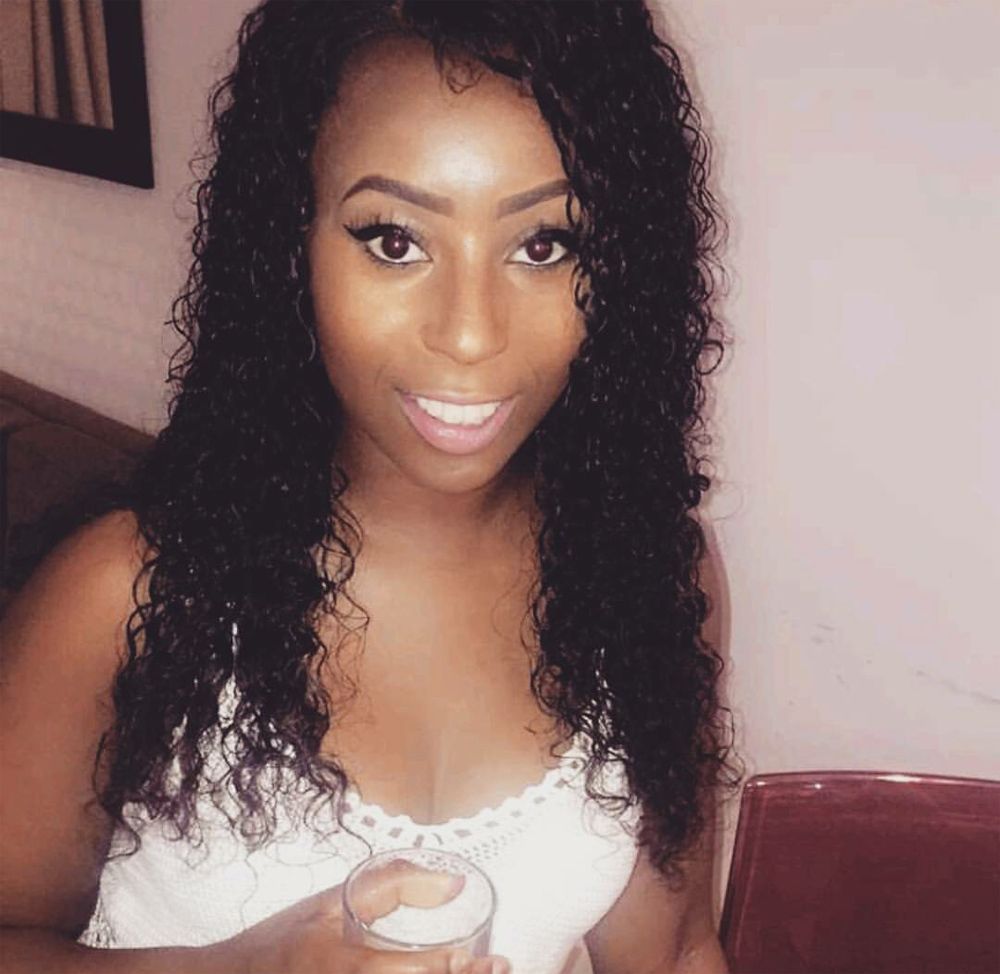 Katie (PA Real Life/Collect)
"Doctors told me that the transplant had been successful, so I thought that was it and that I wouldn't have to go through this again," said Katie. "For the first year or so afterwards, I was very worried about relapsing again. But as my check-ups got less and less frequent, I pushed it to the back of my mind. The less time I spent in hospital, the more it seemed like a distant memory."
Keen to put her nightmare behind her, Katie began to think about the future, enrolling in a mental health nursing course at university.
Then, amazingly, against all odds she fell pregnant naturally in 2016, welcoming baby Shayah, her only child with her partner, who she says is her rock, into the world in January 2017.
"I'd had six eggs frozen before all my treatment, and I really thought that would be my only chance at being a mum," she said. "I assumed there was pretty much no chance I could fall pregnant naturally. I had just started my nursing course when I found out, so it was the furthest thing from my mind. It was a total surprise, but amazing."
Being a mom to the little girl she never imagined she would have was a dream come true for Katie, who also worked hard at her studies and was finding life so fulfilling that her cancer seemed a world away.
But in January 2019, she suddenly began struggling with breathlessness and had difficulty climbing stairs, so when she told her doctors they ran blood tests, which they sent away to be analyzed.
Symptoms of Hodgkin lymphoma
A swelling in the neck, armpit or groin.
Night sweats.
Unintentional weight loss.
A fever.
A persistent cough.
Itching of the skin all over the body.
Things escalated in March when she also developed a lingering cough.
"I didn't think anything of it at first," she said. "For one thing, it was the end of winter, so a cough is quite normal, but I was also so busy with everything that I thought I was just run down.
"I went to the GP, who prescribed antibiotics, but when they didn't make a difference I was told it could be a bacterial infection instead and would likely go away on its own."
Four important facts to know this World Blood Cancer Day – a thread: 1/ Every 14 minutes someone is diagnosed wi… https://t.co/g0X0lFUaGD

— Anthony Nolan (@Anthony Nolan) 1559036813.0
Then, in April, Katie received a letter from her consultant asking her to come in to hospital to talk about her blood test results in person.
"I started to panic then," she said. "The doctor said an abnormal cell had been found in my blood, but even at that point, nobody was especially worried about it being cancer.
"It was thought the cell was a paraprotein, which is made by people who have a non-cancerous condition called monoclonal gammopathy of unknown significance (MGUS). Everybody thought the transplant had been a success, so I really hoped I'd be okay."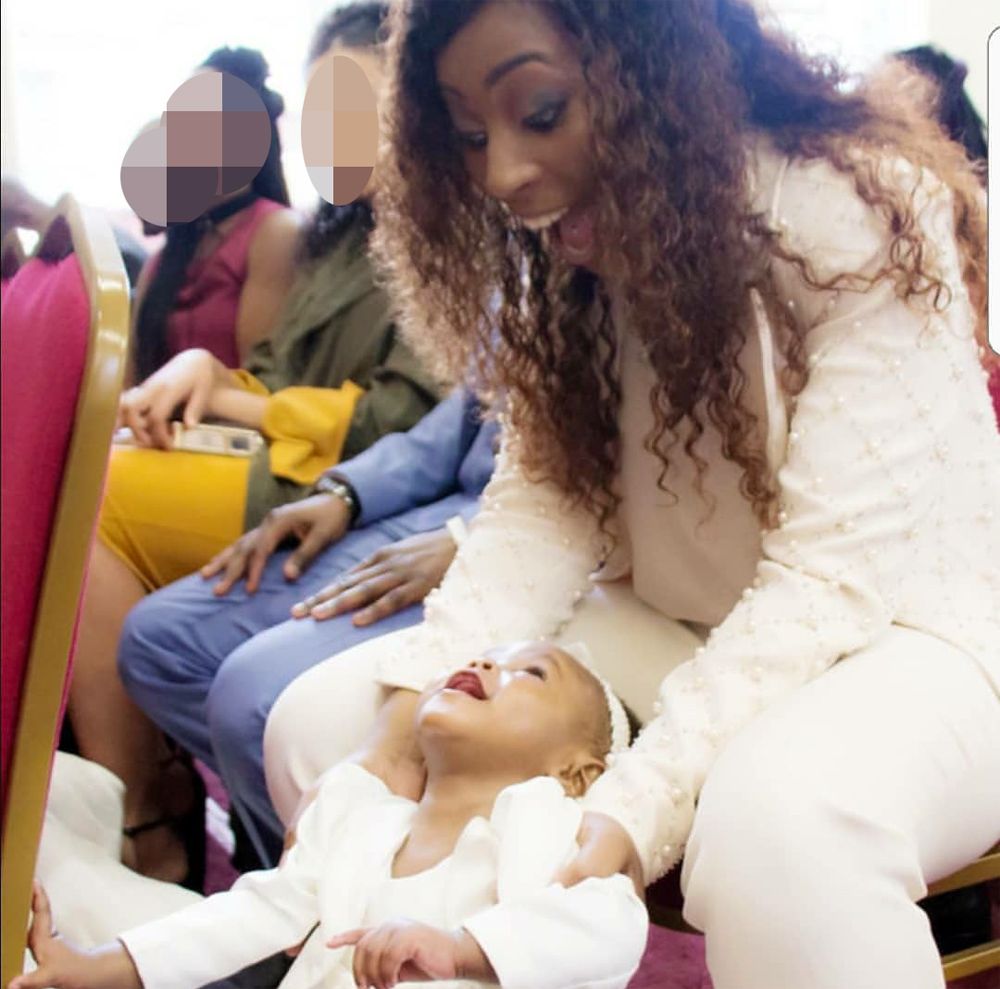 Katie with her daughter (PA Real Life/Iysha Medley)
Tragically, though, Katie's worst fears were realized in June, following a biopsy, after a PET scan came back showing shadows in the neck, lungs and stomach indicating cancer.
Doctors confirmed that her Hodgkin's Lymphoma had returned and was now stage four – where the cancer has spread to at least one other organ.
"It was a complete bombshell, and so distressing," she said. "It turned out I'd unknowingly had it for months, hence the cough and tiredness. All I could think of when they told me was Shayah. Last time, it was just me but now, I have a daughter."
She continued: "I've got to not only protect her emotionally, but practically too. I need to make sure she is looked after when I can't, like when I'm in hospital or recovering.
"Luckily, my partner has a big family to help and we have a lot of friends to support us too, but it's made me think about what would happen if I was a single mum. What would I do then? There's really not much support in place for people in my position, which I find appalling."
Now, as well as chemotherapy, Katie must have a second stem cell transplant, this time from a stranger.
Her sister cannot donate again due to unrelated health issues and no one else in her family is a match. But, not only is her body weaker this time, but it is also very difficult for black patients to find unrelated donors with matching tissue types.
According to the Anthony Nolan charity, currently, only 69 percent of patients can find the best possible match from a stranger – and this drops dramatically to just 20 percent for black, Asian or ethnic minority background patients.
It is also estimated that just two percent of people in the UK are registered stem cell donors.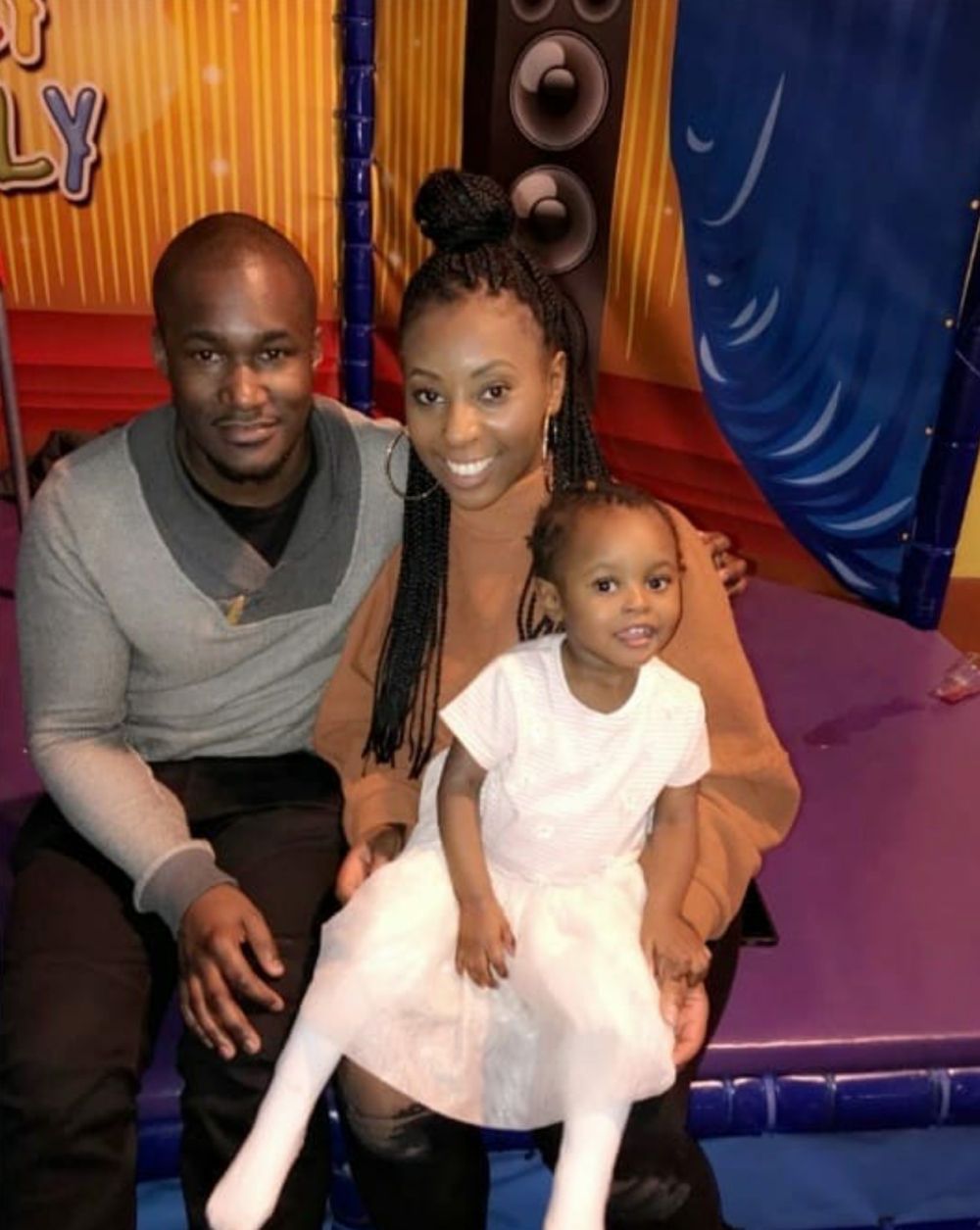 Katie with her partner and daughter (PA Real Life/Collect)
Katie, who is currently taking a break from her studies to have treatment, and has praised her university for their unwavering support, said: 'I know that it will be harder for me to find a match because of my ethnicity, so I really want to raise awareness and encourage more black people to join the register.
"I want people to know that it's a simple procedure if you're found to be a match for someone.
"A lot of people may assume it's major surgery, which you spend weeks and weeks recovering from, but it isn't at all. It will take up just a day of your life, but will mean you could save somebody else's."
To find out more about joining the Anthony Nolan register, or to find out more about the different ways you can support, please visit www.anthonynolan.org/katie