Tiffany and Albree Shaffer, the same-sex parents of Callie, a toddler battling stage 4 cancer, were stunned when they received a homophobic message from a potential donor on their daughter's GoFundMe page.
---
Callie has advanced neuroblastoma, which doctors diagnosed her with on New Year's Day. The disease is now in Stage 4, and the Shaffers were informed their daughter would need 18 months of chemotherapy, a bone marrow transplant and surgery to remove the tumor.
The Shaffers took to GoFundMe to cover the cost of their daughter's medical care.
They also set up a Facebook page to track Callie's progress, and it was there where they shared the fact that they'd received a homophobic message.
The message reads:
"My prayers for Callie. I was going to donate $7600.00 to her fund, but I found out her parents are lesbian. I've chosen to donate to St. Jude due to that fact. Sorry. I'll still pray for her though but maybe it's God's way of getting your attention that she needs a mommy and a daddy, not 2 mommy's."
Callie's mothers shared the mean spirited message, writing:
"This is a very sick little girl, who's life is on the line......for someone to actually send this and speak to my family in this way is utterly DISGUSTING......regardless of how you feel, don't say a word. What Callie needs is love and support.....not hate and misery."
"We have went from a few thousand likes on her Facebook page to almost 8,000 since the original post and the original post on her page has reached 1.1 million people," the parents said, noting that many people came to their defense once they made news of the post public.
And indeed, the online community did.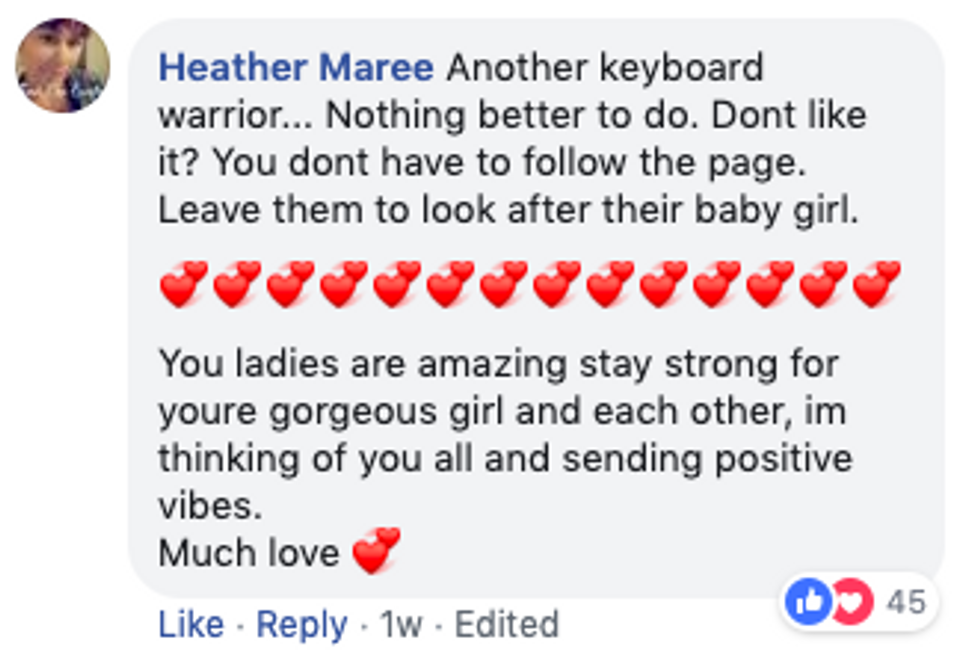 Facebook

Facebook

Facebook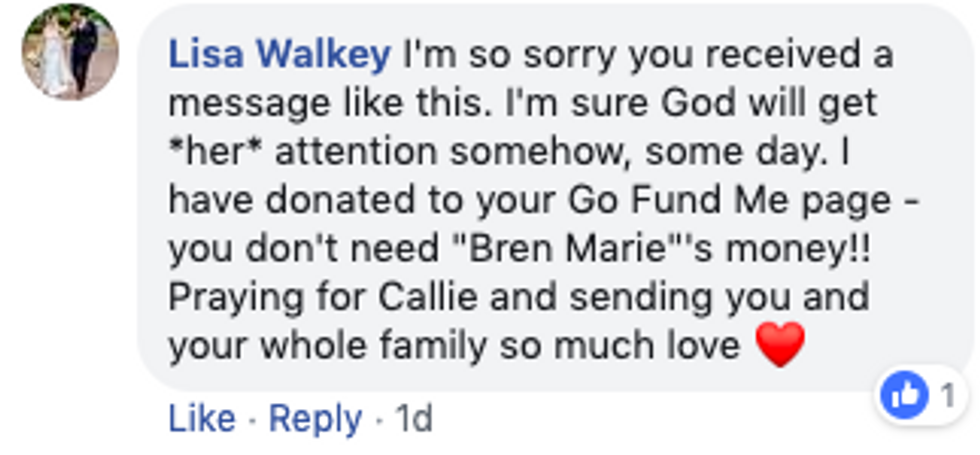 Facebook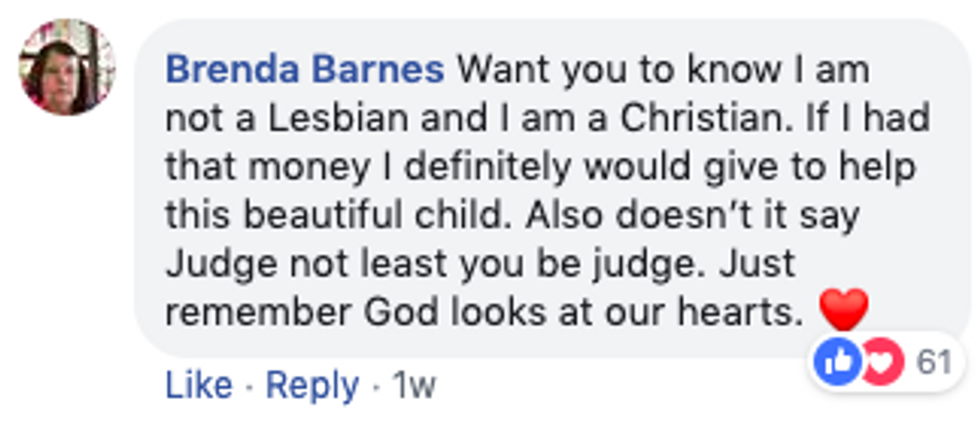 Facebook
The good news: doctors have managed to shrink Callie's tumor by 96 percent and she may be able to go home soon, according to WSVN.
Bravo to these parents for staying strong and to the online community for coming to their defense.
Blind hatred and bigotry should never get in the way of helping a child. We can only hope everyone learns this lesson someday.