The Police Chief of the City of Beverly Hills is leaving the post after four years and enough discriminatory comments to run up a multi-million dollar settlement tab from all the lawsuits.
---
Sandra Spagnoli, named Police Chief in March 2016—the first woman to ever hold the position in the the City of Beverly Hills' history—will leave office on May 15, 2020, the Los Angeles Times reports.
Her tenure as top cop of Beverly Hills began with promises to be a "change agent," according to her optimistic Vogue interview published during her early days in the role.
Now, at least 21 harassment and discrimination lawsuits brought against her by department employees over the past four years have cost her city $7.3 million, according to the LA Blade. That number is expected to rise, as not all the legal proceedings are completed.
Most recently, on March 30, Sgt. Scott Dibble alleged harassment and retaliation on the part of the chief. Evidently, that case would be the straw that broke the camel's back.
In the lawsuit, Dibble's attorney, Bradley Gage, laid it out:
"[Spagnoli] has been accused of sex with various different subordinates. Employees who engaged in sexual relations with the Chief were promoted. Those, like plaintiff who refused the quid pro quo were retaliated against, discriminated against and harassed."
"In a recent police chief's meeting, Spagnoli was referred to as a Sexual predator, for good reason."
Beverly Hills Police Chief Sandra Spagnoli To Retire In Mayyoutu.be
That case was far from the first brush with the legal system during Spagnoli's tenure.
Lisa Weller, a civilian traffic control officer, alleged that Spagnoli made homophobic remarks at work on more than one occasion. Her lawsuit was eventually dismissed, the LA Blade reports, though it alleged the following:
"Spagnoli regularly made disparaging remarks about lesbians in the workplace."
"On one occasion while referencing lesbian women, Spagnoli stated: 'the thought of what they do together makes me sick'."
In another lawsuit, filed in August 2018, it was alleged that Spagnoli attempted to fire one employee, Dona Norris, because she was a lesbian. And when the lieutenant tasked with firing Norris refused to do so, he faced retaliation.

In the lawsuit, Lieutenant Davis' account was given:
"Lt. Davis refused to lower the evaluation of a lesbian employee over 40 years old when Spagnoli asked him to do so. In response, Spagnoli called him disloyal."
"[Davis] believed Spagnoli's order was based on Norris' sexual orientation."
Regarding that same matter, Davis would go on to testify that Spagnoli, upon discovering Norris' sexual orientation, said "eww" and "gross" before moving on to full sentences:
"Don't let her touch me. Don't let her get next to me in the [department] photo."
Spagnoli did not confine her behavior to homophobia, however. In a December 2018 lawsuit, eventually settled for $2.3 million, she was accused of racism and anti-semitism.
In that case, Capt. Mark Rosen, a Jewish man, accused Spagnoli of denying him promotions and calling yarmulkes "funny little hats," LA Blade reports.
People on social media were not upset to see Spagnoli go.
Twitter wasn't the only venue for people saying good riddance.

Brad Gage, the attorney form the previously mentioned Dibble case, represented many of the plaintiffs in other lawsuits brought against her. He was exhausted by the years of problems, and brought up systemic flaws at play in the chief's situation when he spoke with the LA Times.

"To me, any employer who retains someone as long as they did in the face of so many different lawsuits from so many different long-term employees who had never brought claims of discrimination, retaliation or harassment ever in their long careers is very telling."
"Why did it take so long to get rid of the chief?"
Alas, the City of Beverly Hills may need another self-described "change agent" to move on from the problems of the previous change agent.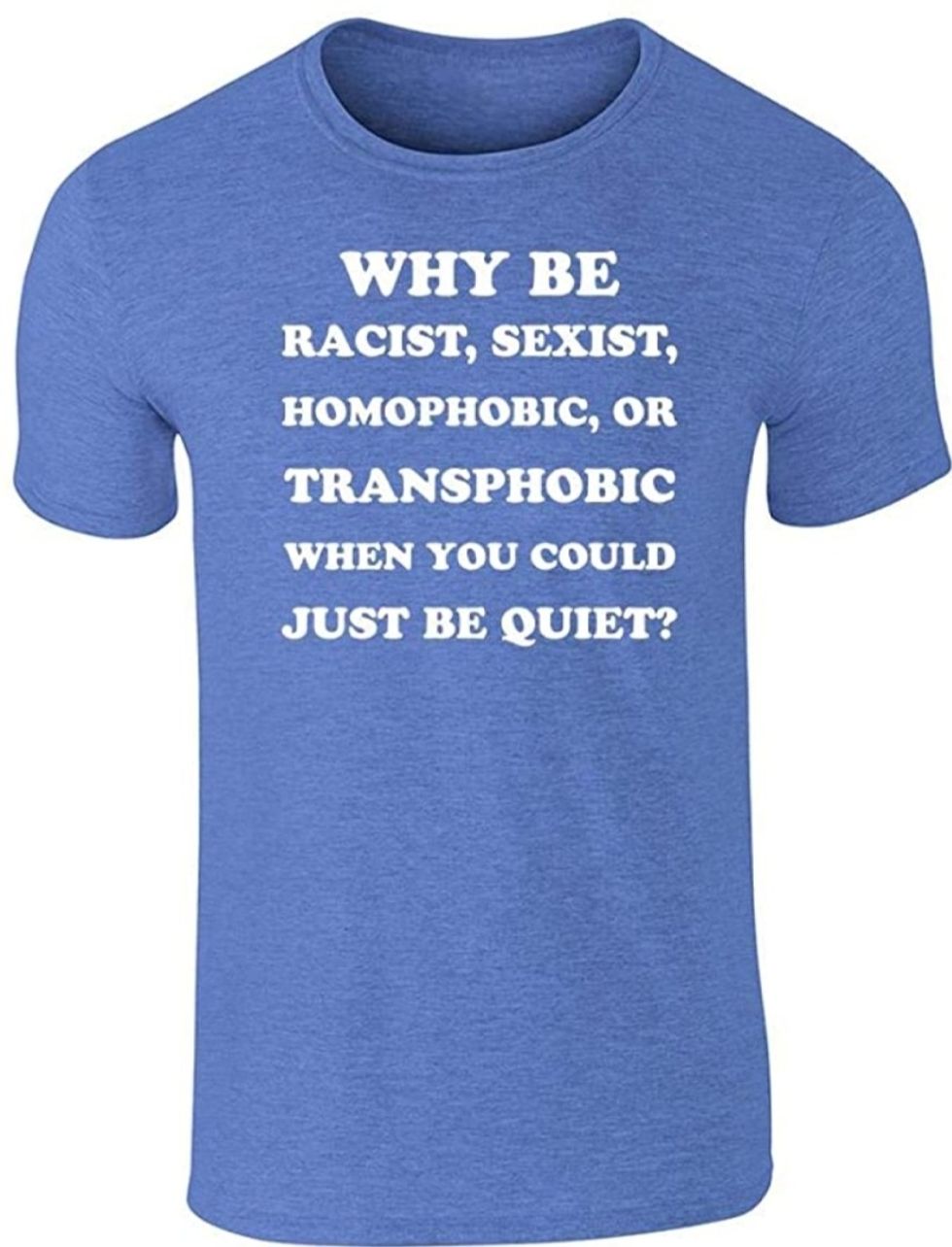 Amazon