On May 21, The Atlantic announced it would be laying off many of its staffers in response to economic hardship caused by the global pandemic.
It was a devastating blow for many of the publication's already struggling writers.
President Trump, however, was overjoyed these citizens were out of a job because The Atlantic published critical opinion pieces about him in the past.
Many of the writers at The Atlantic expressed their sadness on Twitter.
The President was giddy, however, announcing the layoffs as "great news."
The Atlantic's Editor, Jeffrey Goldberg, responded to Trump's insult by editing his Twitter bio.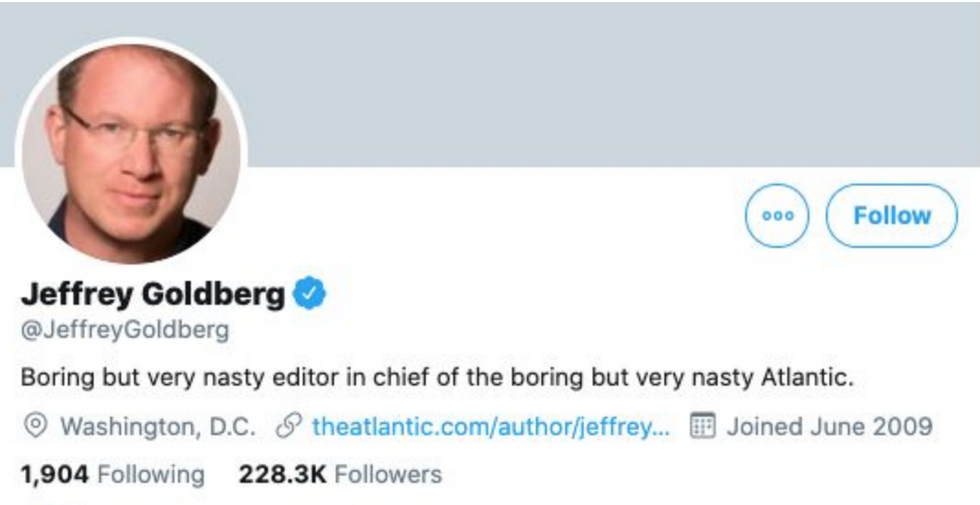 @JeffreyGoldberg/Twitter
Goldberg even offered a guess as to why the President was holding such a grudge.
The editor's tweet had Twitter rallying behind him.
Ultimately, President Trump's petty words are little more than that.
Many online wondered why the President was so happy Americans were losing their jobs.

If Americans are lucky, they'll someday have a President who fiercely defends their first amendment right to a free press.
Perhaps Americans will remember the President celebrating his citizens' hardship come next November.
Ironically, after nearly four years of presidential tweets, most of the world would classify Trump's tweets as the only things that are "boring but very nasty."