To most of us the humble coin has just one function: buying things.
But in the hands of a skilled craftsman they become something much more intriguing.
---
Roman Booteen is the artist behind some of the most intricate and magical coins around. Through a meticulous process of carving, he brings coins to life with secret mechanisms like something out of a fairy tale.
Just take this Holy Grail-inspired effort—not only does it look a lot better than your average dollar coin, it does more too.
This piece was carved on a 1921 Morgan United States silver dollar which looks like this before Booteen begins.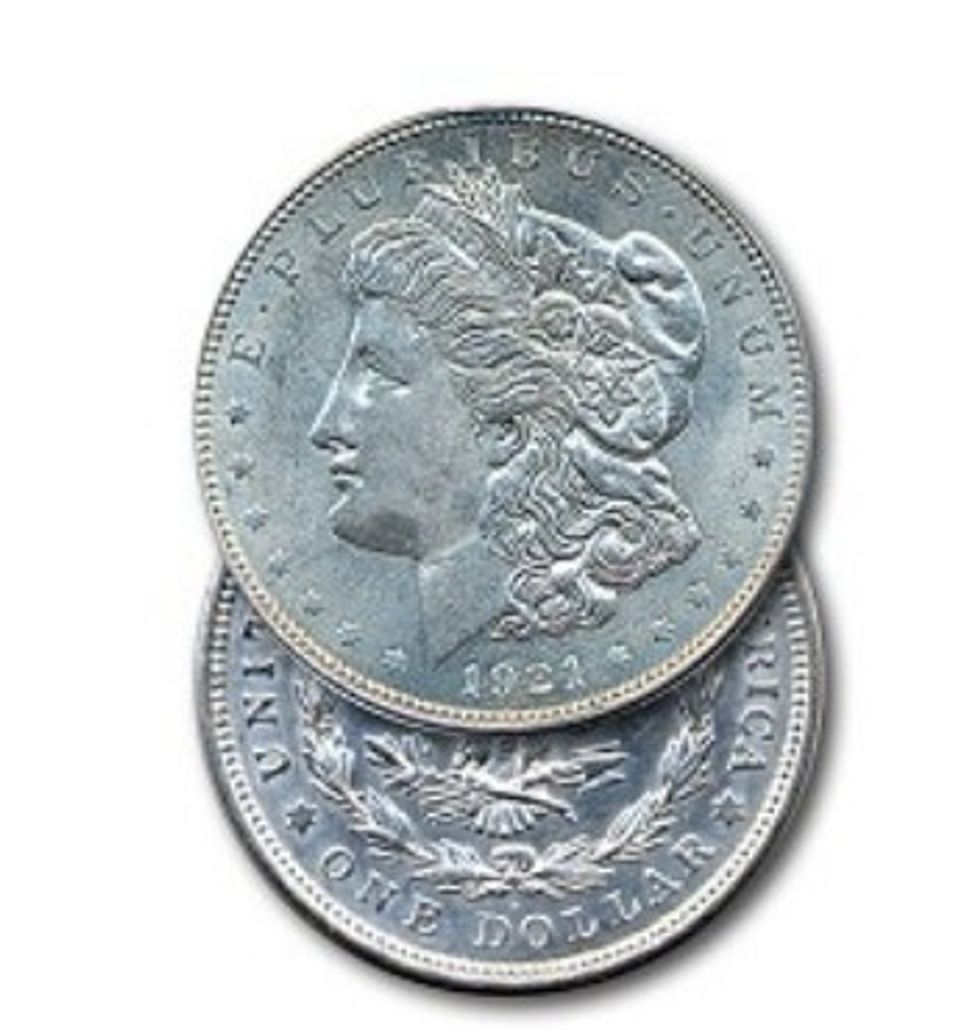 1921 Morgan United States silver dollarPinterest
As impressive as the carving itself looks, the hidden features are amazing!
Watch what Booteen's finished coin can do in this video.

This bug conceals a surprise too.
Watch the video to see a real gold insert when the correct button is pressed.
Booteen shows the engineering involved in creating a piece inspired by the pre-Columbian Aztec, Mayan and Incan empires.
Booteen then adds the next layers to his pre-Columbian Indigenous peoples inspired piece.
Finally he reveals the finished piece, with a trap like an Indiana Jones film.
And this coin... Illuminati confirmed?

Booteen created two versions of this coin, one with carvings shown above...
...and the one with a hidden mechanism that opens and closes the "all-seeing eye."
However, while the coins are admired by thousands of followers on Booteen's Instagram account, they don't come cheap.
Booteen auctions all his coins on eBay.
Each coin is unique, but the starting price is always 99 cents on eBay.
However this one with a snapping jaw mechanism reportedly went for around $10,000.
Watch out for that jaw snap!
Booteen's carvings include a wide range of subjects.
From hearts...
...to Gods and demons...
...to peas in a pod...
...and even Disney witches.
Booteen works with a variety of coins from around the world, including this buffalo nickel from the United States.
Booteen's creations are truly one of a kind, but worth the money for serious collectors.
You know what they say: in for a penny, in for $10,000.
A version of this article originally appeared on Press Association.