*Warning: RPDR Season 11 spoilers
Do you proceed or turn back to catch up on all those episodes you missed?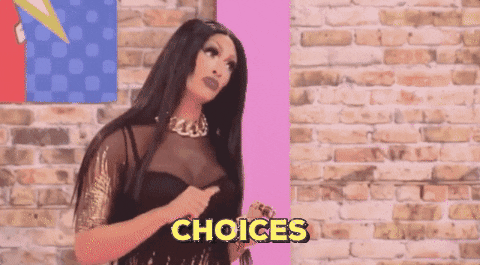 GIPHY
For everyone still with us...
If someone asked for you to imagine Mike Pence's worst nightmare, I'm sure there are countless wonders that you and I love but he hates.

However, they'd probably all fall under two categories: Queer Culture and Women.
Well, much to the joy of the rest of us, Drag Race gave us both this week.
---
If you're not caught up yet, don't read further as there are some MAJOR SPOILERS AHEAD!
As part of the seasonal rev up to the finale, RuPaul's Drag Race season 11 had it's reunion episode this week. It checked all of the boxes that most reality tv reunions check.
There was tea to spill, reconciliations were made and, in many ways, we got to see the LGBTQ+ community coming together to celebrate what makes these particular queens so wonderfully unique.
Behind the Scenes at the Season 11 Reunion | RuPaul's Drag Raceyoutu.be
But one moment in particular came from a different kind of queen.
Known by her admirers as the Queen of Queens (as in the New York borough), New York Democratic Representative Alexandria Ocasio-Cortez had somewhat of a guest spot on the reunion episode when a broadcast of an Instagram story she posted was played on the show.

Watch the moment here.
👑s like @rihanna and @aoc can see why @NinaWest is the PRIDE 🌈 of #DragRace Season 11! https://t.co/CTDw8SwegA

— RuPaul's Drag Race (@RuPaul's Drag Race) 1558662261.0
The post came as response to Nina West's elimination and ending in sixth place. It was a moment that broke all of our hearts, as Nina was always the Queen with a heart of gold and it only takes three milliseconds to fall in love with her.
She's so fabulous that Sia borrowed from her performance repertoire!
Nina West - Entertainer of the Year 2008 - Evening Gownyoutu.be
But, as always, Nina took the moment with poise and grace, two characteristics she fully embodies. AOC would later go on to follow that video with the following tweet:

In our house, we name a Queen of Hearts 👑 @NinaWest that is YOU! Thank you for being a relentless example of kindn… https://t.co/nCLciPegZd

— Alexandria Ocasio-Cortez (@Alexandria Ocasio-Cortez) 1557581851.0
To which Nina responded, in her most genuine fashion:
Sorry, still over here a little shell-shocked from all of the @AOC love.

— Nina West (@Nina West) 1557589379.0
For those of you who don't know, Nina West, on top of being a world class performer, is also one of the biggest activists in the Queer community. You can read more about her work here.

But now let's skip ahead to the reunion and the tweets that followed. Once again flexing her title of Congressional Queen of Receipts, Representative Ocasio-Cortez tweeted out the following response to a tweet from RPDR's official account:
A highlight from last night: @RuPaul reading Betsy DeVos as she opened the library 👓📚 #ReadingIsFundamental https://t.co/jenrakn1rd

— Alexandria Ocasio-Cortez (@Alexandria Ocasio-Cortez) 1558710614.0
Which brought out the joined forces of her and RPDR's fans in full force when they responded with tweets like:
@AOC @AOC if you were to be a guest judge or even host a challenge on Drag Race, that would make me so so happy!!

— eBridget (@eBridget) 1558711154.0
@AOC @RuPaul To next seasons queens: Please one of you do AOC for the Snatch Game. This needs to happen!

— Lisa (@Lisa) 1558737823.0
@AOC @RuPaul The gays are finally getting the ally representation in Congress that they deserve.

— Jason (@Jason) 1558710901.0
While fans on Nina's account were found with replies like:
@RuPaulsDragRace @rihanna @AOC @NinaWest @NinaWest deserves the world 👑

— Frank Costa (@Frank Costa) 1558662492.0
@RuPaulsDragRace @rihanna @AOC @NinaWest Robbed! So Robbed! Glad she got some A-list love. ❤️💯🥰

— Justin Garrett (@Justin Garrett) 1558666984.0
@RuPaulsDragRace @NinaWest @rihanna @AOC So happy for you @NinaWest!! You deserve all the recognition and more! #slayqueen #GoWest 🥰💗👑

— Andrea Ray (@Andrea Ray) 1558791897.0
All of this love just goes to show the magic that Drag Race is capable of creating. It finds a dozen or so of the best that Drag Culture has to offer, puts them together and produces all of the love and joy that the community is able to bring.
Without the show, the rest of us would be deprived of such lovely moments. Mama Ru, we'll never be able to thank you enough for that.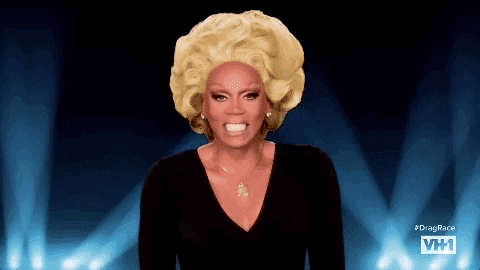 GIPHY
But above all else, I would just like to echo Miss Vanessa Vanjie Mateo and scream:

"NINA FOR PRESIDENT! SHE GOT MY VOTE!"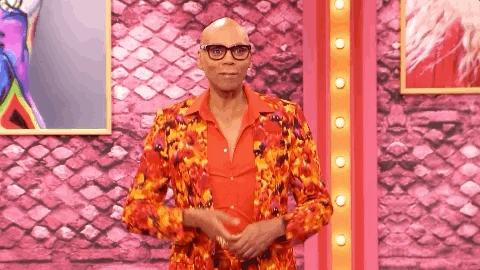 GIPHY
Soon you can get the Ultimate Fan Guide to Rupaul's Drag Race, available for pre-order here.