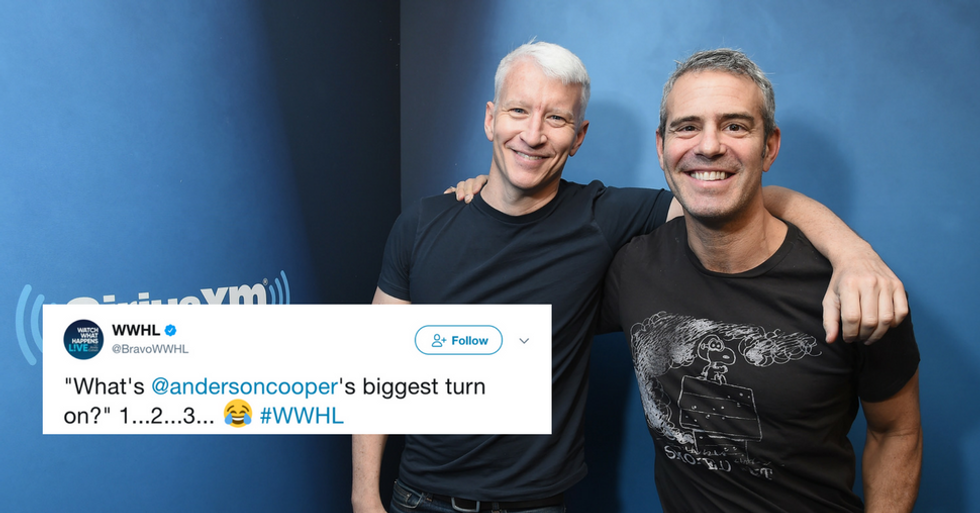 ---
Anderson Cooper recently appeared on BFF Andy Cohen's show Watch What Happens Live and took part in a game in which the two of them were asked questions about each other that they had to answer at the same time. Olivia Wilde asked "What is Anderson's biggest turn on?" and, as you can see below, Cohen didn't hesitate in his response.
"What's @andersoncooper's biggest turn on?" 1...2...3... 😂 #WWHL https://t.co/lj919kBYAf

— WWHL (@WWHL)1501043113.0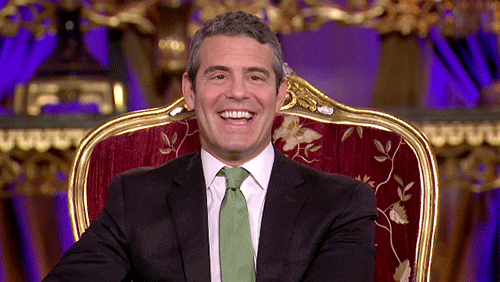 ---
When Wilde asked her question, Anderson quickly backed out:
I'm not even gonna answer.
Cohen, on the other hand, had his answer on the tip of his tongue:
Latinos!
That, it turns out, is how you make Anderson Cooper blush.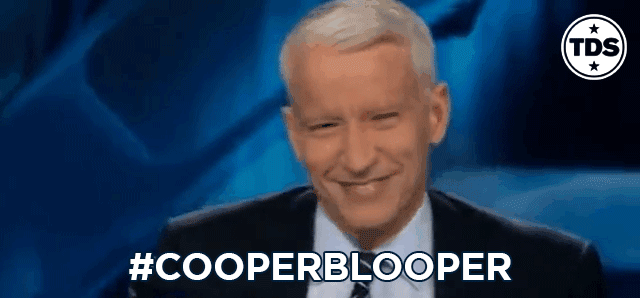 ---
Fans on Twitter are loving the true friendship moment.
@BravoWWHL @andersoncooper Nothing I like more than watching @andersoncooper blush while @Andy spills the tea! ❤️you both

— Amy G⭐️ (@Amy G⭐️)1501101489.0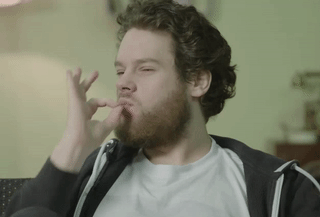 This clip was exactly what the doctor ordered.
@BravoWWHL @andersoncooper Andy and Anderson are the prefect late night treat😂😂😂😂

— Melissa Reeves (@Melissa Reeves)1501102131.0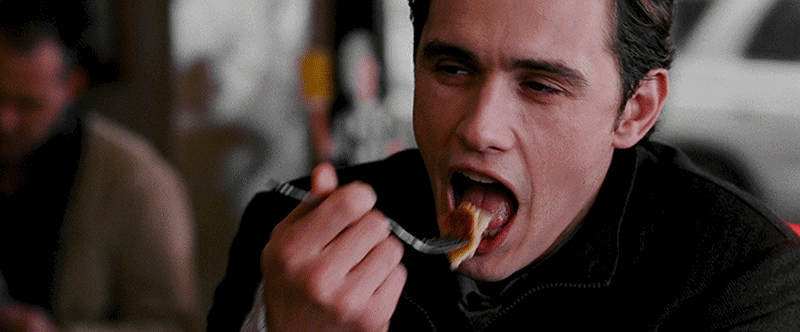 ---
Some fans sounded off in agreement.
@BravoWWHL @andersoncooper I know thats right!!!! https://t.co/9Bk6hwDEJT

— ~Lamb💫RJ🇵🇷 (@~Lamb💫RJ🇵🇷)1501123232.0
Sorry, Anderson, I guess that's what you get when Andy Cohen is your best friend. Always be careful about who you tell your secrets to, people! You never know when they might blurt one out on live television. Anderson learned this the hard way.
@BravoWWHL @andersoncooper 😂😂😂 I honestly cracked up! Why was that so funny to me... @Andy and @andersoncooper are so adorable

— Laila Samuel (@Laila Samuel)1501044622.0
---
Please SHARE this with your friends and family.