A multi-property owner's list of friends ranked according to their projected income has sparked outrage on social media.
A wealthy TikTok user named Tom Cruz—not to be confused with the actor, Tom Cruise—posted a video showing his "Forbes Friends List", created for the purpose of planning trips.
The spreadsheet shows his friends ranked according to how much money they make.
The original video on TikTok appeared to have been taken down, but it resurfaced on Twitter, where a user wrote the following caption:
"What in the wealth is this."
In the clip, Cruz talked about the list's origins.

"So a few years ago my friends and I started making a spreadsheet breaking down our incomes and availability for travel and it looks like this."
"The Richest in 2020" sheet listed 18 members starting with "Shawn," whose projected 2021 income was $5 million, to "Broke Bobby," who was expected to make $125,00 this year.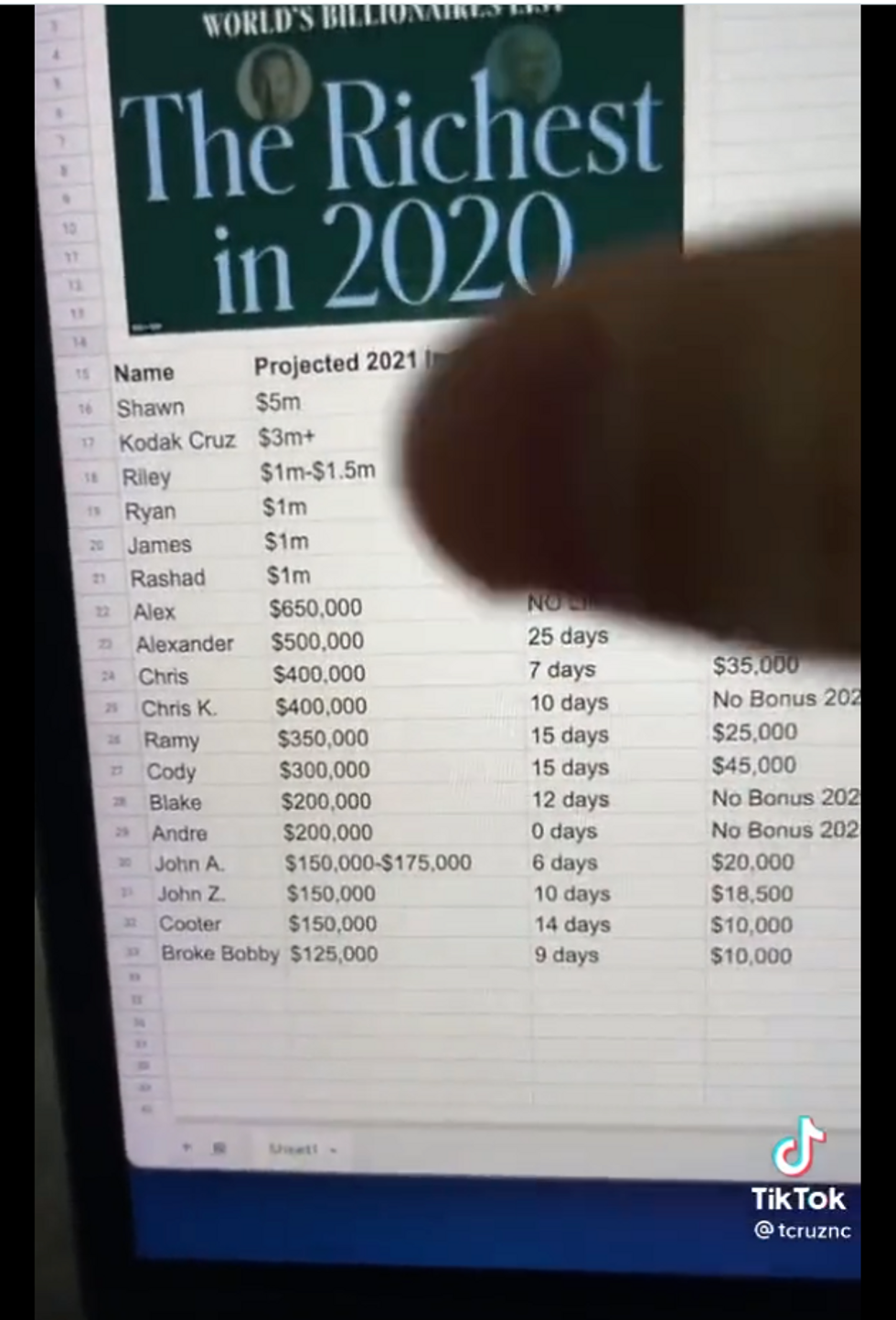 @tcruznc/TikTok
"This is incredibly helpful," said Cruz of the spreadsheet.
Additional columns indicated available paid time off (PTO), expected bonuses, how much they were willing to spend on 3-day and 7-day trips, and marital status "so it helps to know who's coming."
One peculiar categorization was the marital status for "Chris K."—who was labeled as "complicated" and "70% single."
"We all still hang out regardless of income," said Cruz in an overlaid text, accompanied by a smiley face emoji. "But certain trips, some friends can't make it. And that's OK."
Additional columns indicated which friends were willing to travel to a third-world destination, which would split the cost of a private flight, and which ones were degenerate gamblers or not.
He added:

"This list is very pragmatic and a lot of them are saying it's motivational."
"It allows avoiding awkward situations within our friend group, inviting certain friends who may or may not wanna do what we wanna do—especially when it comes to gambling or spending a lot of money."
The list riled social media users and it sparked a conversation about the wealth gap disparity.
Others didn't know what to make of the video.
This wasn't the only controversial list he created to give viewers a glimpse into his world.
Another one representing the "Bottom 10 income earners" in his friends group, who call themselves the "Welfare 10," indicated those in his circle who made under $100K a year, with a couple remaining on unemployment.

People have repeatedly questioned Cruz's line of work in the comments on his videos.
According to his TikTok bio, Cruz is an investor who owns 380 properties.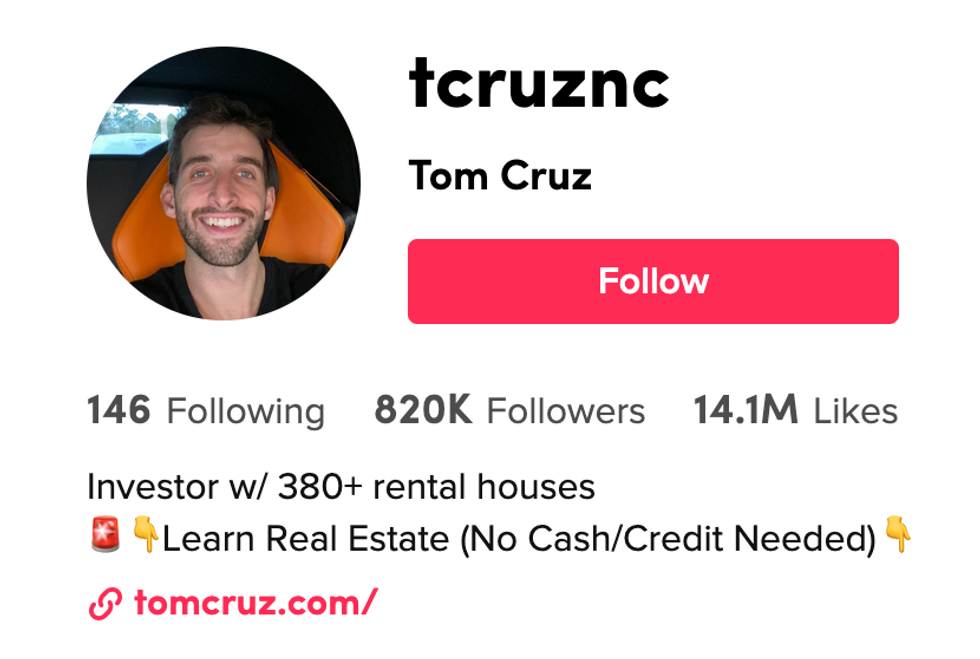 @tcruznc/TikTok
A link to his website showed that he buys section 8—a program that allows private landlords to buy property and rent out to qualified low-income tenants at fair market rates.
According to In The Know, Cruz maintained that his controversial TikTok posts and friend-ranking lists are not satire.