President Trump fumbled the name of Vice President Mike Pence during a bizarre, rambling speech at the annual House Republicans retreat in Baltimore Thursday night.
---
Whether it was Trump congratulating himself for repealing clean water regulations or railing against energy-efficient light bulbs for making him "look orange," the speech had Twitter shaking their heads.
But when Trump started listing off some notable Republicans that he recalled being at an event, he flubbed Mike Pence's name, mistakenly calling him:
"Mike Pounce."
"Mike Pounce" https://t.co/k6uo1YInwg

— Aaron Rupar (@Aaron Rupar) 1568337531.0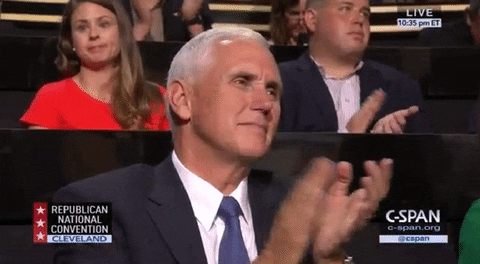 Giphy
The new moniker joins such legendary Trump name gaffes as "Tim Apple," "Mike Bolton" and "Melanie" Trump.
@KateBennett_DC @rolandscahill Mike Pounce, Scott Free, Tim Apple, Marillyn Lockheed, Pleasure not Paradise, Moon… https://t.co/Lh2aTBA4bV

— Trent Capelli 🇨🇦 (@Trent Capelli 🇨🇦) 1568338328.0
Gather round the old tire fire, my grandchildren, and let me tell you how the apocalypse began, with a story about… https://t.co/GZox2rh025

— Max Kennerly (@Max Kennerly) 1568342550.0
And with a name like "Pounce," Twitter found it hard to resist doing just that.

meanwhile the president just called his Vice President Mike Pounce so everything is fine

— Kate Bennett (@Kate Bennett) 1568337788.0
Mike Pounce sounds like someone who guest MCed a Beastie Boys track. https://t.co/lNvGtOeLHs

— Kevin M. Kruse (@Kevin M. Kruse) 1568339759.0
@atrupar Mike Pounce https://t.co/qDBUQgGhY9

— Nicole (@Nicole) 1568337850.0
that's just his wrestling name https://t.co/oaM4tR6QTv

— Gerry Doyle (@Gerry Doyle) 1568339888.0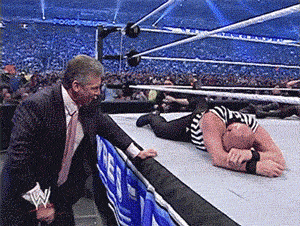 Giphy
Someone needs to create a cartoon cat named "Mike Pounce" STAT.
Mike Pounce is a great name for a book series about an ultraconservative cat. https://t.co/8vlbrChJJk

— James Oliphant (@James Oliphant) 1568341506.0
Lol!!! Mike Pounce, bigoted anti-gay cat! #MikePounce https://t.co/IkiPe85k1V

— Ricketiki (@Ricketiki) 1568338188.0
Mike Pence and Mike Pounce https://t.co/zen0vYgJXJ

— Jeva Lange 🪆 (@Jeva Lange 🪆) 1568340031.0
@KateBennett_DC https://t.co/mcc1WmMrxv

— Yasrama (@Yasrama) 1568339688.0
But we all know how this will end, right?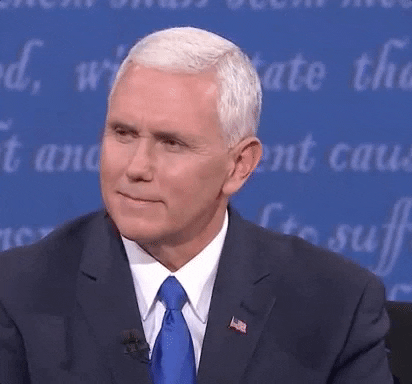 Giphy
The book Pounce by photographer Seth Casteel is available here.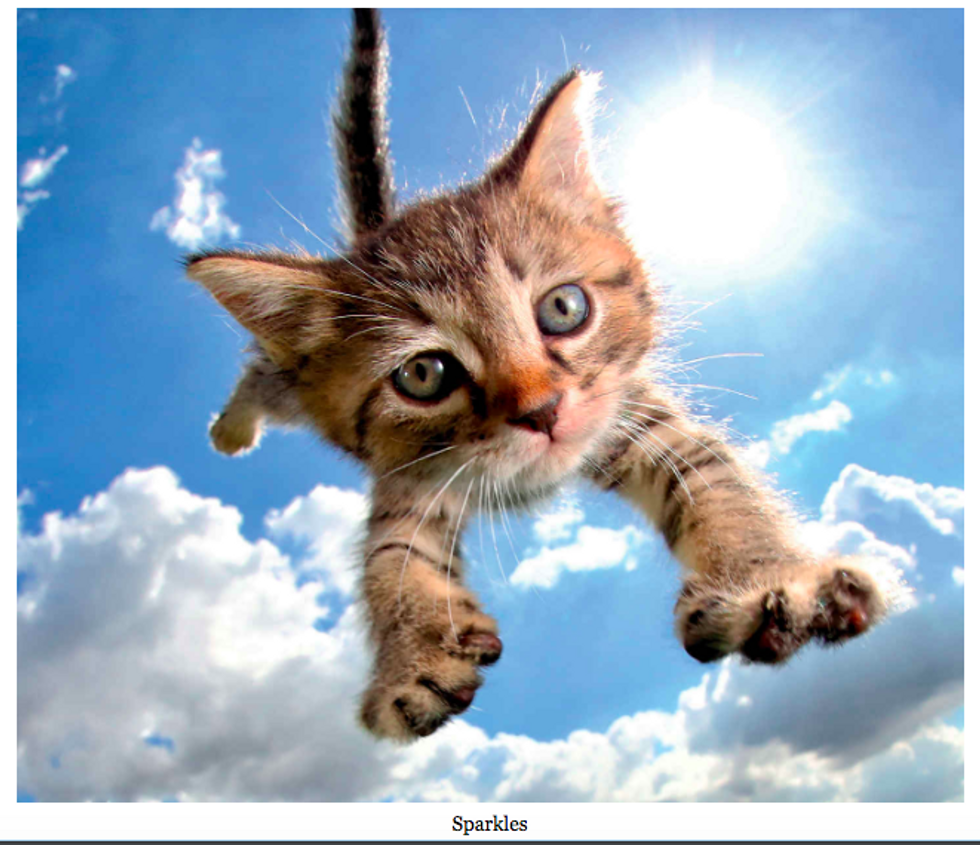 SparklesSeth Casteel/Punce/Amazon
Pounce is described as:
"A beautiful, funny gift book with more than 70 previously unpublished photographs, Pounce reveals adorable cats and kittens as they pounce and jump through the air, arms outstretched -- all in Casteel's signature up-close, mid-action style."
********
Listen to the first four episodes of George Takei's podcast, 'Oh Myyy Pod!' where we explore the racially charged videos that have taken the internet by storm.
Be sure to subscribe here and never miss an episode.