If you're an avid Trump supporter, and you need something that's festive, yet still loudly states your political stance to your family and friends, then Trump has a new Christmas hat just for you.
---
The hat, which retails for $45, $20 more than a standard "MAGA" hat, has Trump's "Make America Great Again" slogan across the front with decorative lights around it.
And on the back, it says "Merry Christmas."
The GOP Twitter page shared a seizure-inducing video with various angles of the hat with the message: "Make Christmas Great Again. #MAGA"
It's the second holiday-themed MAGA hat that Trump has released this year. Back in October, he released a Halloween-themed hat (also for $45) that was widely panned on social media for multiple reasons.
So it was no surprise that Trump's new Christmas hat wasn't exactly a hit on Twitter.
Many didn't quite understand the point of making Christmas "great again":
Some also felt like selling a Christmas hat sort of defeats the "reason for the season":
Others just couldn't help but laugh at the absurdity of it all:
But perhaps Trump could use the funds, especially considering what his future might look like:
And, of course, people had their own versions of the hat that they thought might work even better.
Like Obama wearing an "I've Already Made America Great Again" hat:
Or this other possible "MAGA" meaning:
In fact, the Mueller Russia probe provided a bounty of wearable hats:
And if you're looking for a holiday MAGA hat that celebrates anything besides Christmas, then you're out of luck. Trump has regularly railed against department stores and businesses for using the phrase "Happy Holidays," embracing the "war on Christmas" notion that has seemingly taken hold of the religious right.
So, sorry Ivanka Trump and Jared Kushner. If you want your own holiday hats to celebrate Hanukkah, you'll just have to find one somewhere else.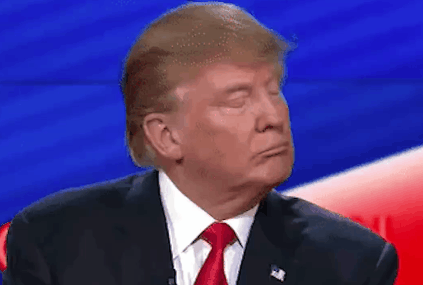 Please SHARE this with your friends and family.
H/T: Huffington Post, People