In addition to touting his own "stable" genius and spreading misinformation about the viral pathogen that ultimately led to the nation's mismanaged response to the widespread pandemic, President Donald Trump revealed himself to be not well-versed in all things history.
---
In many of his news conferences since the pandemic, Trump has repeatedly referred to the "1917" flu.
The problem is, the flu pandemic he was referring to caused by the H1N1 influenza A virus did not start until 1918.

In his latest mention of the "1917 flu," Trump lamented:

"We got hit by a plague like nobody's seen before outside of maybe 1917."
According to White House transcripts, this is about the 40th time the President referred to the 1917 flu that happened in 1918.
When addressing the challenges that lay ahead in combating the pandemic under his presidency, Trump commented:

"Nobody has trained for this, nobody has seen this, I would say, since 1917, which was the greatest of them all, the greatest of this type of battle. Probably the greatest of them all, right? 1917."
That was on April 4th.
In another speech, he said:
"You could probably go back to 1917, where it was a terrible period of time. You all know what happened in 1917."
And on yet another occasion:
"Tremendous death. It was just a terrible thing, the likes of which we haven't seen I guess if you go back over 100 years, 1917. And that was a terrible thing."
Twitter had their theories as to why the Commander-In-Chief keeps espousing this falsehood.
People are confused as to why his advisors have not enlightened him with the truth.
Is Sam Mendes, director of the war drama 1917, partly to blame?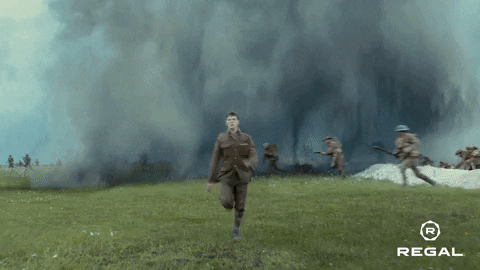 Giphy
As far as correcting the President on factual matters goes, that horse has left the gate.
Trump also couldn't recall knowing anyone who died in the 1918 pandemic, also known as the Spanish Flu – which claimed the lives of an estimated 50,000,000 Americans in its first year – including his own grandfather.

On March 6, while touring the Centers for Disease Control and Prevention's headquarters in Atlanta, GA, Trump commented:
"When I was hearing the amount of people that died with the flu, I was shocked to hear it."
He continued:

"Over the last, long period of time when people have the flu, you have an average of 36,000 people dying."
"I've never heard those numbers, I would've been shocked. I would have said, 'Does anybody die of the flu?' I didn't know people died from the flu."
But according to Trump biographer Gwenda Blair, the President's grandfather, Friedrich Trump, died of influenza in 1918.
Blair also said in an interview with CNN that the President is "only looking forward."
"He has no rearview mirror and that means he learns little."
His frequent mention of a nonexistent pandemic is hardly surprising considering his track record of being historically challenged.
While speaking at a Black History Month event, Trump famously said that 19th century abolitionist leader Frederick Douglass – who died in 1895 – was:
"an example of somebody who's done an amazing job and is being recognized more and more."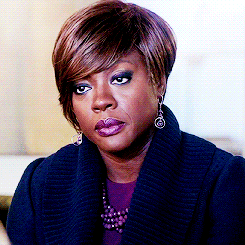 Giphy
Seems about par for the course as this point.