megan thee stallion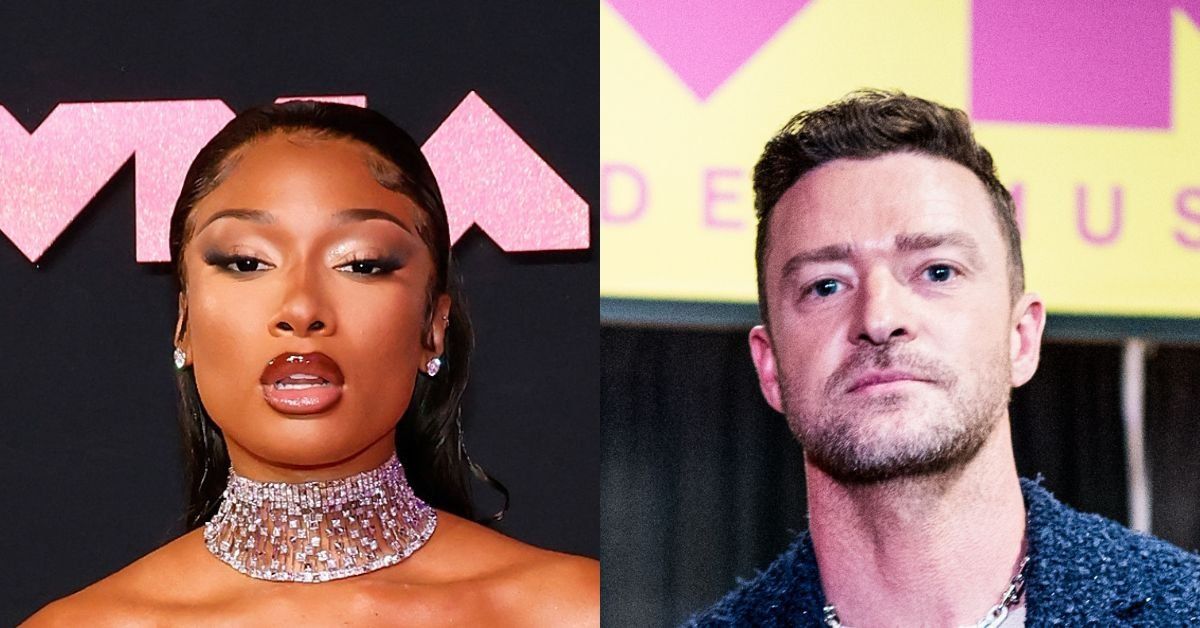 Taylor Hill/Getty Images; John Shearer/Getty Images for MTV
One of music's biggest nights happened this week when the 2023 MTV Video Music Awards took over Newark, New Jersey's Prudential Center.
Several of music's biggest stars were there, but for a moment it seemed like the most memorable show might have been the backstage fireworks going off between rapper Megan Thee Stallion and pop star Justin Timberlake.
While getting a hair and makeup touch-up behind the scenes, Megan appeared to be taking Timberlake to task for a moment, pointing her finger at him and seeming to yell at him in anger.
Timberlake seemed to laugh the moment off, but it would be easy to interpret his laugh as derisive. Immediately, X, aka Twitter, lit up with music fans trying to suss out what had gone down.
A theory took hold that Timberlake had said hello to Megan, and she replied that in the midst of her hair and makeup touch-up was not the time or place for chit-chat. Yikes.
Megan fans were ready to come at Timberlake in their girl's defense.
But it was later confirmed by Megan that nothing went down between the two—well, nothing besides mutual admiration, anyway. Megan told Entertainment Tonight that Timberlake told her it was nice to meet her as he walked past.

Megan, thrilled to see him, replied that they need to meet properly, and that "this does not count, this does not count!" The two did get to meet properly later that night, and Megan posted a clip of the encounter to TikTok with a caption confirming the two are now besties.

Megan wrote:
"I just talk with my hands lol."

Naturally, people online loved the moment between the two once the air was cleared.
Phew! Things are hard enough without our music icons feuding!
Keep reading...Show less