Tag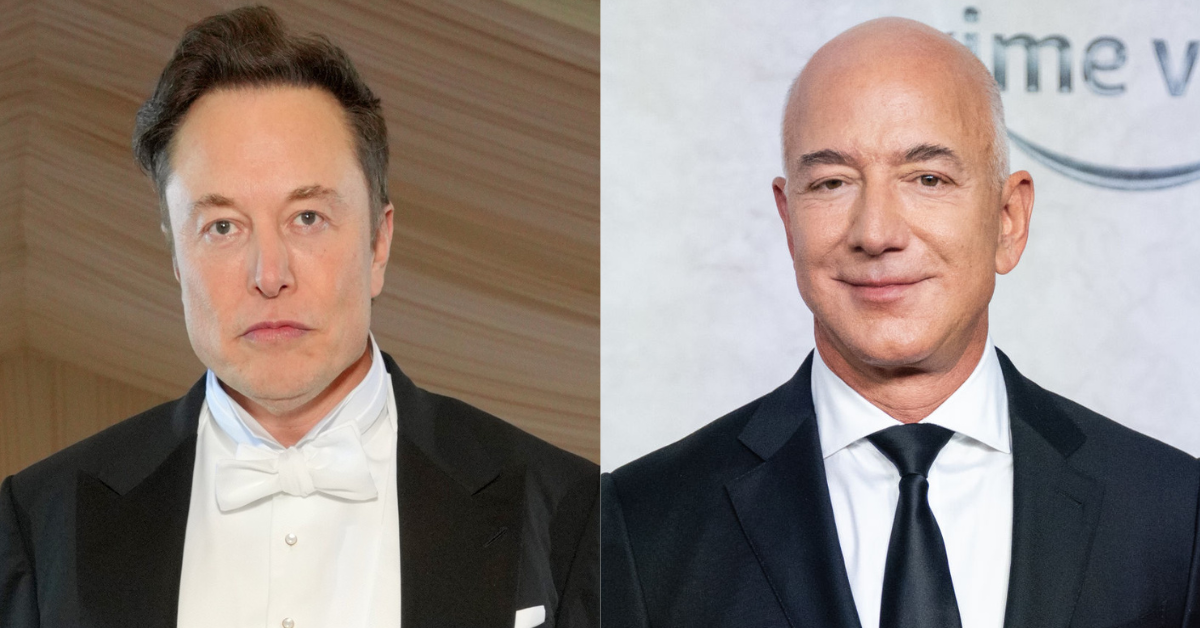 Kevin Mazur/MG22/Getty Images for The Met Museum/Vogue; Samir Hussein/WireImage/Getty Images
Last month, we learned that Amazon founder Jeff Bezos' ex-wife Mackenzie Scott donated $84.5 million to the Girl Scouts of the USA, making it the largest ever individual donation to the organization. In March, Scott also donated $436 million to Habitat for Humanity International and its affiliates.
These are just two examples of the more than $14 billion Scott has donated to more than 1,500 organizations.
Amidst Scott's recent generous giving, CNN asked Bezos if he, too, planned to give away most of his wealth.
Bezos replied:
"Yeah, I do."
Bezos is focused on fighting climate change and supporting organizations and individuals who also support and give back to others.
Last week Bezos presented Rock & Roll Hall of Fame inductee Dolly Parton with the Courage and Civility Award, granting Parton the ability to donate $100 million to the charities of her choice, courtesy of Bezos.
In light of Bezos announcing he would be donating much of his fortune to good causes, many joked Elon Musk must be following in Bezos' footsteps as he, too, seems to be giving away billions of dollars.
After acquiring Twitter for $44 billion, Musk's plans to make Twitter more profitable have backfired.
Musk rolled out the infamous $8 blue verification subscription allowing anyone paying the fee to receive the coveted verification symbol regardless of authenticity of the account.
As predicted by many, users took advantage of the status symbol's availability, posing as other companies and making false claims.
Musk was forced to put a pause on the new verification system, and advertisers have begun to pull ads (i.e. $) from the platform.
Unfortunately for Musk, many have found humor in his misfortune and have taken to comparing Musk's losses to Bezos' donations.
Bezos told CNN that the difficult part of giving away the money is "figuring out how to do it in a levered way."
He continued:
"There are a bunch of ways that I think you could do ineffective things, too."
"So you have to think about it carefully and you have to have brilliant people on the team."
We can definitely think of one person Bezos should keep on the bench.
His statement to CNN marks the first time that Bezos pledged to give away most of his fortune.