Tag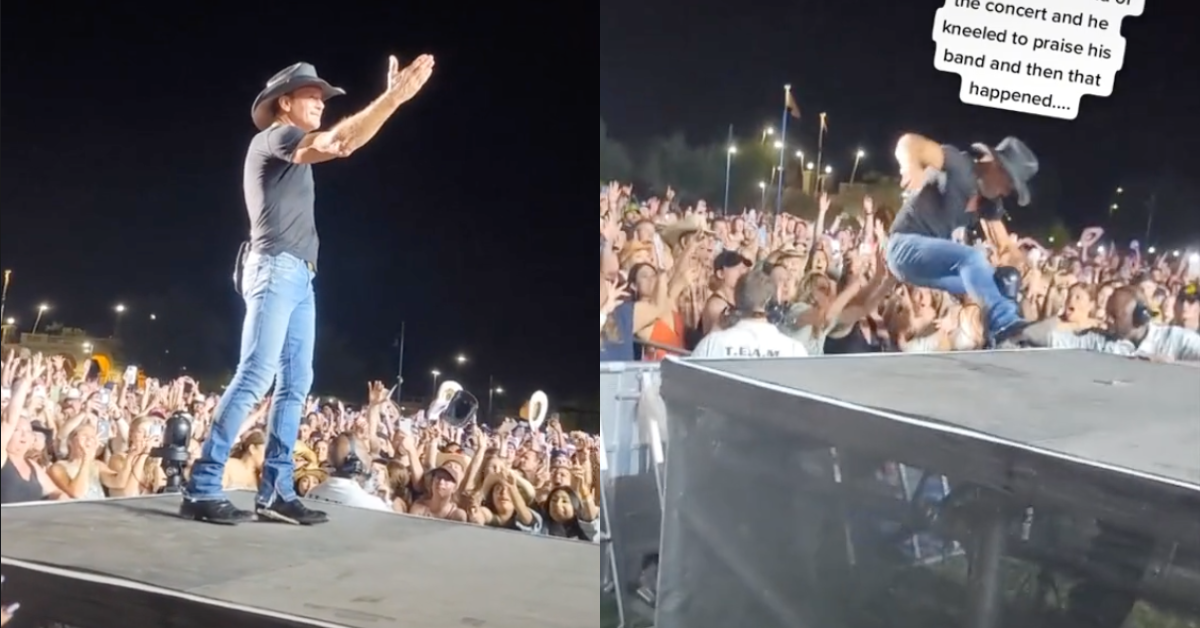 @whodis88/Tiktok
Country music star Tim McGraw fell off stage on Saturday after losing his balance.
According to TikTok user @whodis88, the singer got down on his knees to thank his band near the end of his Boots in the Park performance in Tempe, Arizona. He then stumbled off the edge of the stage as he attempted to stand.

McGraw, who appeared unharmed, seized the chance to interact more with the audience.
@whodis88

Replying to @jonboyracing #timmcgraw @timmcgraw #bootsinthepark #navajo #navajotiktok #navajonation #countrymusic #tempeaz #arizona
Reactions were quick and mixed.
The first were people asking if perhaps this fall might be due to not just balance issues from standing up quickly.

@whodis88/Tiktok
That was the most generous interpretation.
Others went straight for accusations.

@whodis88/Tiktok

@whodis88/Tiktok

@whodis88/Tiktok
Others commented on McGraw's quick save and that of the fans after his fall.

@whodis88/Tiktok

@whodis88/Tiktok

@whodis88/Tiktok

@whodis88/Tiktok
Finally, one person maintained McGraw meant to fall.

@whodis88/Tiktok
On purpose or no, substances or not, glad to see McGraw metaphorically and literally stuck the landing and had a sweet moment with fans because of this incident.