Tag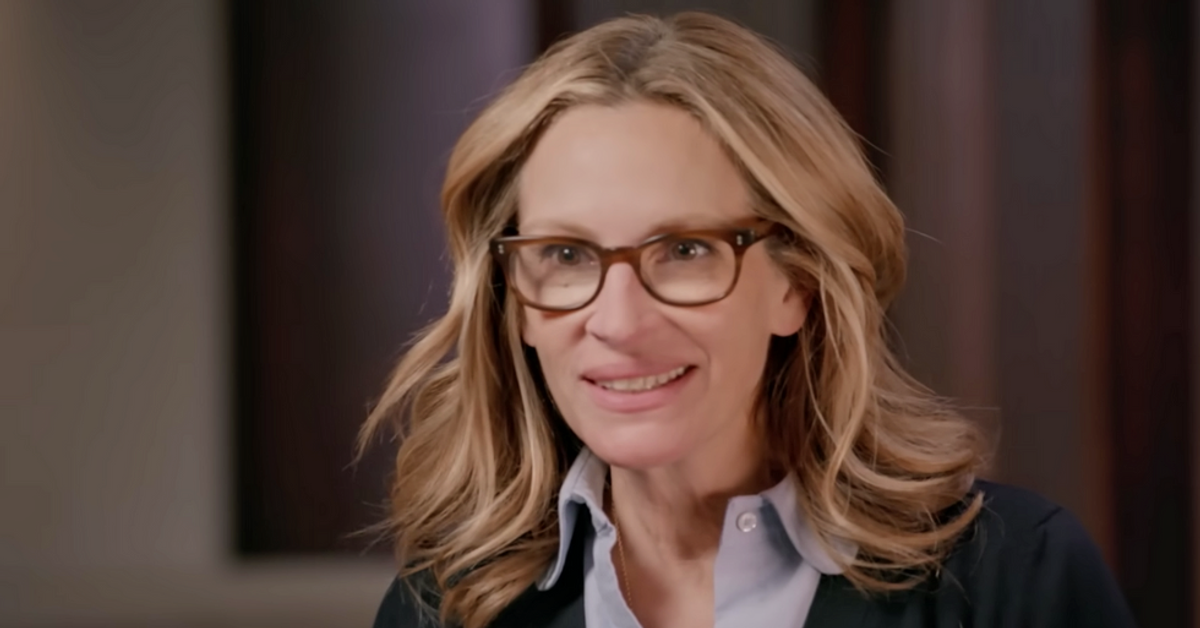 Finding Your Roots/PBS
Julia Roberts just found out she is not a Roberts at all and her "mind is blown."
The Oscar winner sat down with Henry Louis Gates, Jr. on PBS' Finding Your Roots on Wednesday and got wayyyy more than she bargained for when she found out all kinds of family secrets.
Breaking down the star's family tree, Gates Jr. pointed out her great-great-grandfather Willis Roberts actually died before her great-grandfather was born...like more than a decade before.
Roberts then thought aloud:
"Oh, wait—but am I not a Roberts?!"
After scouring databases and coming up empty-handed, Gates Jr. revealed they relied on DNA to find an answer.
Using DNA from Roberts and a male cousin, Gates Jr. was able to narrow the results to one man: Henry McDonald Mitchell, Jr.
Roberts then asked:
"So we're Mitchell's?"
Gates Jr. answered:
"You're Julia Mitchell."
"You are not a Roberts, biologically."
You can watch the clip below.
Julia Roberts Isn't ACTUALLY Julia "Roberts"?? | Finding Your Roots | Ancestry® youtu.be
Research revealed Mitchell himself was married when Roberts' great-grandfather was born. Coincidently, Mitchell's mother only lived a few houses away from Roberts' great-great-grandmother Rhoda.
Roberts' response?
"Wow."
Many viewers commented on how surprised Roberts' must have felt in that moment.

Ancestry/YouTube

Ancestry/YouTube

Ancestry/YouTube
Several had very similar stories—thanks to the availability of DNA collection, analysis and databases—and empathized with her.

Ancestry/YouTube

Ancestry/YouTube

Ancestry/YouTube

Ancestry/YouTube

Ancestry/YouTube
Roberts was torn:
"On the one hand, I—truly—my mind is blown. And it is fascinating."
"And on the other hand, there's part of me that, when I'm calmer, can still wrap my arms around the idea that my family is my family."
"And I do prefer the name Roberts!"
She finished:
"This was a very unexpected turn."