ad campaign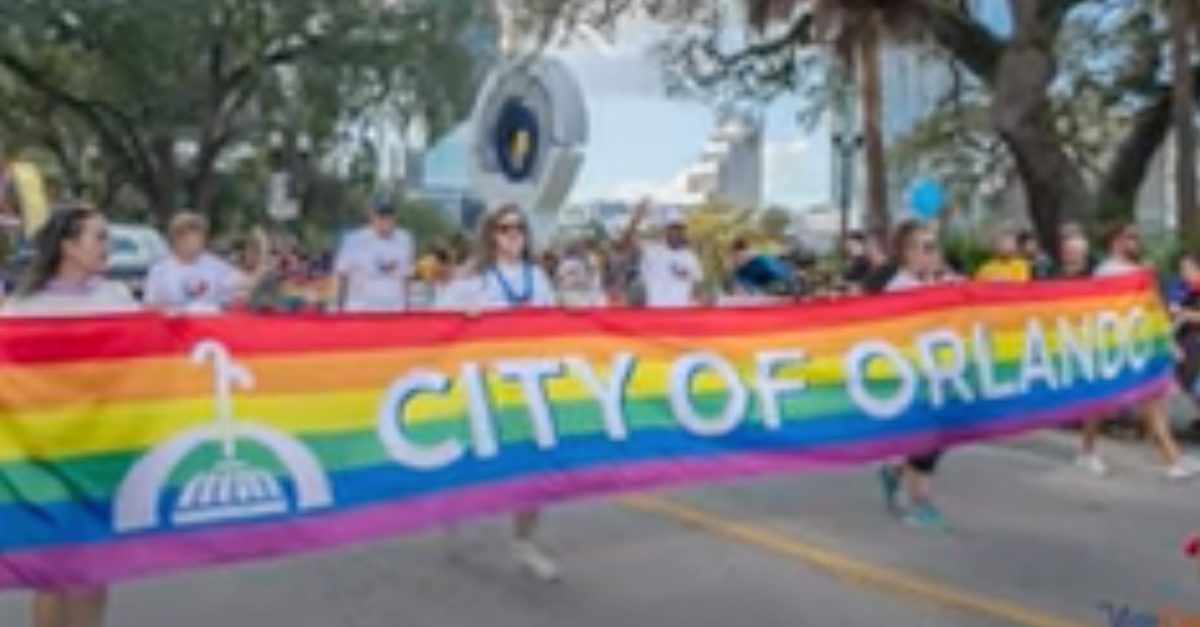 Come Out With Pride Orlando
A 60-second radio advertisement aimed at encouraging LGBTQ+ individuals to visit Orlando has ignited a debate within LGBTQ+ advocacy circles.
The ad, produced by Visit Orlando, the city's Official Tourism Association, emphasizes that Orlando is a welcoming destination with endless possibilities and highlights various LGBTQ+ events.
It proclaims:

"Orlando, a city that's ready to welcome you just as you are. The possibilities are endless. And there are amazing LGBTQ events for you to experience where everyone is welcome!"
However, critics argue the ad overlooks the challenges and dangers faced by LGBTQ+ people in Florida due to recent anti-LGBTQ+ policies and rhetoric from Republican elected officials.
Republican Governor Ron DeSantis has been at the forefront of this antagonistic environment, pushing policies that target the rights and well-being of LGBTQ+ individuals.
His actions include banning trans students from participating in school sports, signing a bill to prohibit transgender people from using bathrooms corresponding to their gender identity in government buildings, and overseeing the implementation of a ban on gender-affirming care for trans youth.
In response to DeSantis' actions and the overall unfriendly atmosphere for LGBTQ+ people in Florida, the Human Rights Campaign issued a travel warning for the state, highlighting the ongoing challenges faced by LGBTQ+ individuals and calling it a "state of emergency."
Visit Orlando CEO Casandra Matej defended the ad, stating that it is not a direct response to the recent political attacks on LGBTQ+ individuals. Instead, she positioned it as part of the broader initiative to make Orlando a welcoming and inclusive destination.
Matej told WFTV:
"We're very proud that we're the number one visited destination in the U.S. But our board leadership, our team at Visit Orlando, we felt very compelled that we needed to add not only the most visited, but the most welcoming and inclusive."

Many criticized the organization for downplaying the risks and discrimination LGBTQ+ individuals may face when visiting Florida.
The tension between attracting visitors and acknowledging the challenges faced by LGBTQ+ residents and travelers is indicative of the broader struggle going on in Florida at the moment, to say nothing of other GOP-led states that have consistently attacked LGBTQ+ rights over the last year.
The DeSantis administration's open assault on LGBTQ+ rights—particularly its "Don't Say Gay" legislation and anti-trans laws—have raised concerns among various humanitarian and civil rights organizations, as DeSantis' controversial statements and legal maneuvers have garnered significant criticism of his "anti-woke" agenda.
Keep reading...Show less