Two days ago, social media was abuzz after learning of an alleged affair between Instagram model Sumner Stroh and Maroon 5 frontman and TV personality Adam Levine.
Stroh first shared a video to her TikTok account, sharing some details of their relationship. Levine then admitted to "crossing the line," but refuted the idea he was involved in an affair.
Now, Stroh has responded to his denial on her Instagram story posting just:
"Someone get this man a dictionary."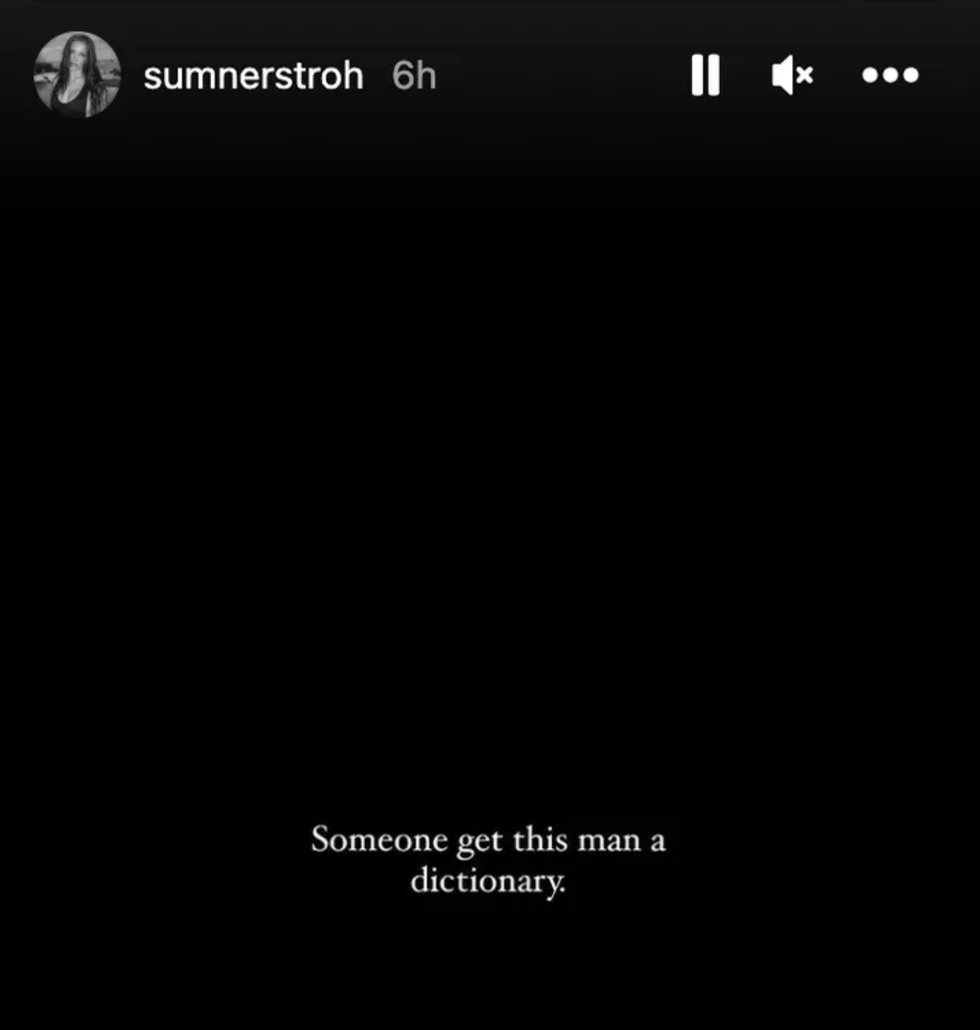 @sumnerstroh/Instagram
In case you missed it, Sumner originally posted a video to her TikTok account on Monday revealing she and Levine dated each other for about a year.

"I was having an affair with a man who's married to a Victoria's Secret model."
She went on to share:
"At the time, I was young, I was naive, and quite frankly I feel exploited. I wasn't in the scene like I am now, so I was definitely very easily manipulated."
Stroh then changed the background in her video to reveal screenshots of messages from Levine.

She continued:
"After I stopped talking to him, over a period of months, this is how he came back into my life."
Stroh then displayed a startling message from Levine that read:
"Ok serious question. I'm having another baby and if it's [a] boy I really wanna name it Sumner. You ok with that? DEAD serious."
Stroh claimed her "morals were unknowingly compromised" and she was "completely manipulated."
She also told viewers she created the video because friends who she thought she could trust tried to sell the story to tabloids.
"I had sent some screenshots recklessly to a few friends I thought I trusted, and one of them had attempted to sell to a tabloid. So, here I am."
You can watch the original video here in our prior coverage.
Stroh posted a follow-up video Tuesday "addressing a few things I wish I had said in the first video" clarifying some aspects of the first video and also apologizing for her part in the affair.

Stroh said at the time she was under the impression Levine's marriage to Behati Prinsloo was over but they were just keeping it private. Levine and Prinsloo have two daughters, ages 4 and 5, and one on the way.
You can see the follow-up video below:
In response to Stroh's accusations, Levine posted a message to his Instagram story that read:

"A lot is being said about me right now and I want to clear the air. I used poor judgment in speaking with anyone other than my wife in ANY kind of flirtatious manner."
"I did not have an affair, nevertheless, I crossed the line during a regrettable period of my life."
"In certain instances it became inappropriate. I have addressed that and taken proactive steps to remedy this with my family."
"My wife and my family is all I care about in this world. To be this naive and stupid enough to risk the only thing that truly matters to me was the greatest mistake I could ever make."
"I will never make it again. I take full responsibility. We will get through it and we will get through it together."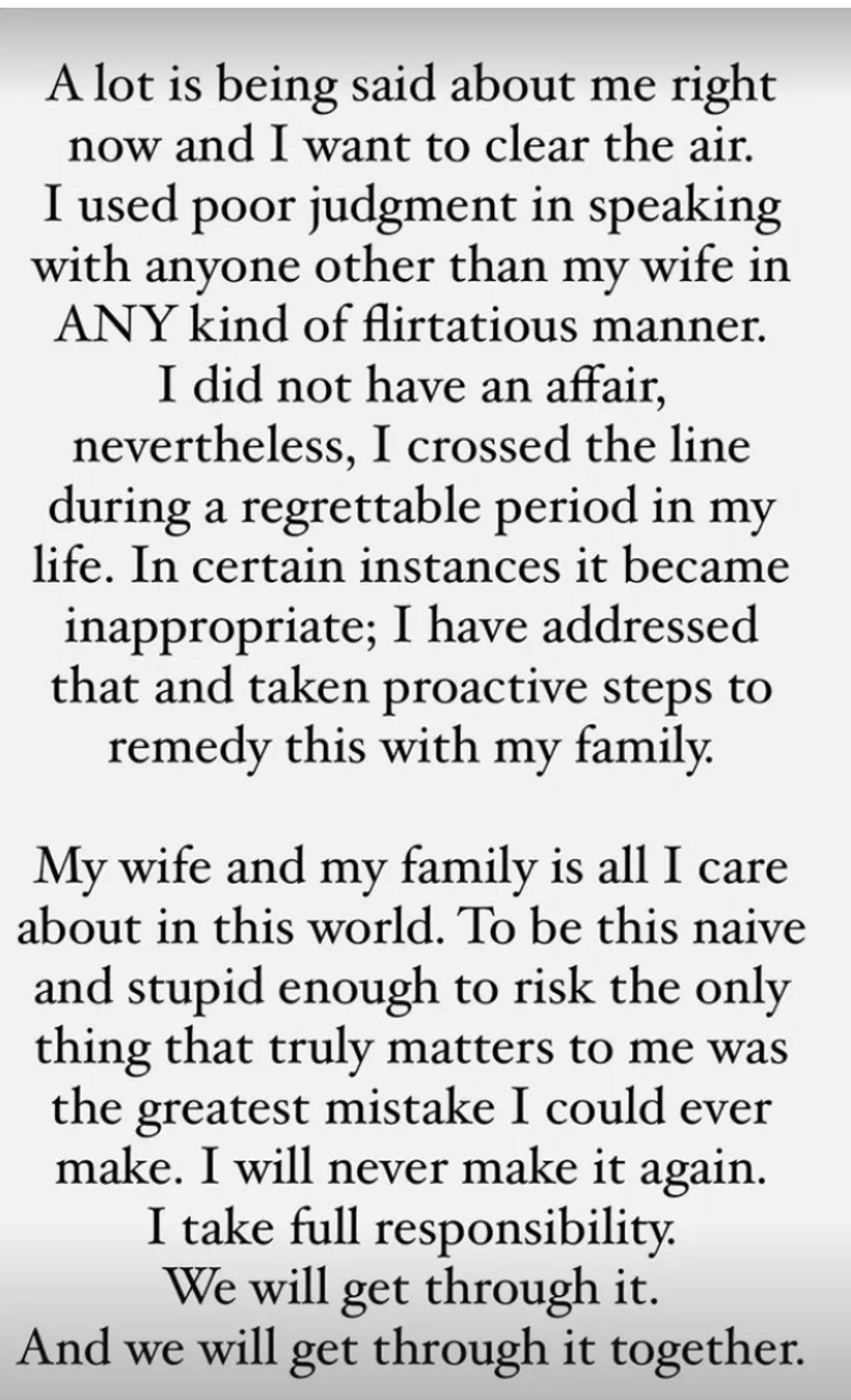 @adamlevine/Instagram
And, as we all now know, Stoh's response to Levine's refutation was:

"Get this man a dictionary."