We are all individuals from various walks of life just trying to co-exist and live our lives, with a handful being more vocal and demanding to be heard.
But one gentleman is fighting for his heterosexuality while expressing his fondness for something that is apparently exclusive to homosexual men: a comfortable chair.
---
The manly man posted a Snapchat photo of his new purchase—a comfortable looking gamer's chair and wrote:
"new chair... no homo but it is very comfortable"
"No homo" is a typical response from men so insecure about their sexuality that they have to constantly declare heterosexuality for fear of ever appearing gay.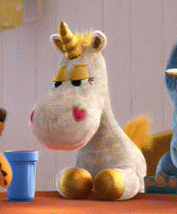 Giphy
The photo later blew up on Twitter after two days, racking up over 700 reactions to date.

Twitter user @rudy_mustang asked:
"Fellas is it gay to sit comfortably?"
According to Amazon, the Dowinx gaming chair has many features—including a "USB cable power supply massager," "360° swivel and smooth racing caster wheels for mobility" and has a stylishly winged-back designed to distribute pressure and ergonomic back support.
This chair is soo gay.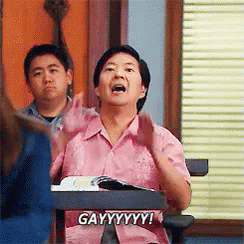 Giphy
However, the guy could not resist buying the chair he deemed was for a queen.

It's a tough, manly world for a straight guy. But at the risk of compromising his sexuality, even he needs to get a load off and collapse into a fabulous piece of furniture after standing his ground and exerting his virility.
It must be very exhausting.
The LGBTQ community was joined by their allies on social media offering no sympathy for his struggle.

But they had plenty of sarcasm to dish out in response.
For the record, this out and proud interior designer expressed his true opinion of the chair.
No hetero, but this chair looks more comfortable.
Straight guys can be sensitive too, whaa?
So far, 2020 marks the year when furniture became marginalized.
Some mundane activities such as sitting can be life-changing.
Someone, get this rapscallion a chair complimenting his manliness.
We offer our thoughts and prayers so that he may eventually sit down with confidence.

The book The Man They Wanted Me to Be: Toxic Masculinity and a Crisis of Our Own Making is available here.
"Based on his provocative and popular New York Times op-ed, The Man They Wanted Me to Be is both memoir and cultural analysis. Jared Yates Sexton alternates between an examination of his working class upbringing and historical, psychological, and sociological sources that examine the genesis of toxic masculinity and its consequences for society."