Steve Martin isn't necessarily known for subtlety in comedy, but his Halloween costume for 2020 might just change that reputation.
You may remember, at the Vice Presidential Debate on Thursday, October 7th, that current VP Mike Pence had a visit from a fly that simply would not leave his head.
Well, there are some ways Steve Martin ever so slightly resembles VP Pence, as a white man with white hair--but, planning on going as Pence for Halloween, he only needed one thing to complete the look.
Spot the fly?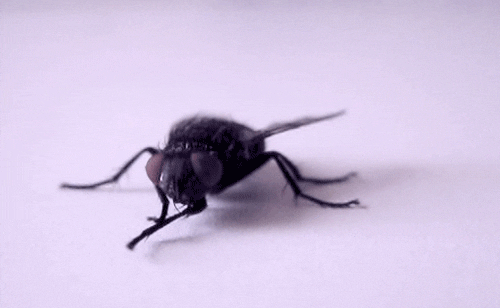 Giphy
You could say Martin and Pence were #twinning.
Pence's contributions in the VP debate were limited to false and misleading statements on everything from economic policy to the U.S. government's response to the ongoing pandemic.
The fly has become so much of a celebrity since its appearance on Mike Pence's head that several Twitter accounts for it have spawned, including one which replied to Martin's post.
Will the fly on the head become a new Halloween trend for whatever 2020's is going to be?
We wouldn't be surprised if Martin started the trend.