A mom has revealed how spotting a rainbow right after being told her son would go blind before his teens inspired her to start a "sight bucket list" of all the wonderful things he wants to see while he still can.
Five-year-old Leo Miles was diagnosed with a rare condition called Usher syndrome affecting between three and 10 in every 100,000 people, according to The National Organization of Rare Diseases.
Diagnosed with Usher syndrome type three, which can affect his sight, when he was three. His parents were then told by doctors at London's Great Ormond Street Hospital in October that his progressive sight loss will most probably leave him blind by the time he is a teenager although, thankfully, his life expectancy is normal.
Determined to give him a visual feast of memories to take through life, his mom Keighley, dad Richard, and brothers Oliver and George are helping him to compile a list of must-see spectacles, ranging from glorious sunsets to the Northern Lights.
Also deaf, Keighley believed her own hearing loss had been caused by German measles when she was eight, but genetic testing after Leo was born unable to hear revealed that she and Richard were carriers of Usher syndrome.
And, since discovering Leo will be blind by his teens, she hopes his bucket list memories will bring color into the darkness as his sight fades.
"I want him to grow up confident, happy and strong and with lots of amazing images in his mind," she said.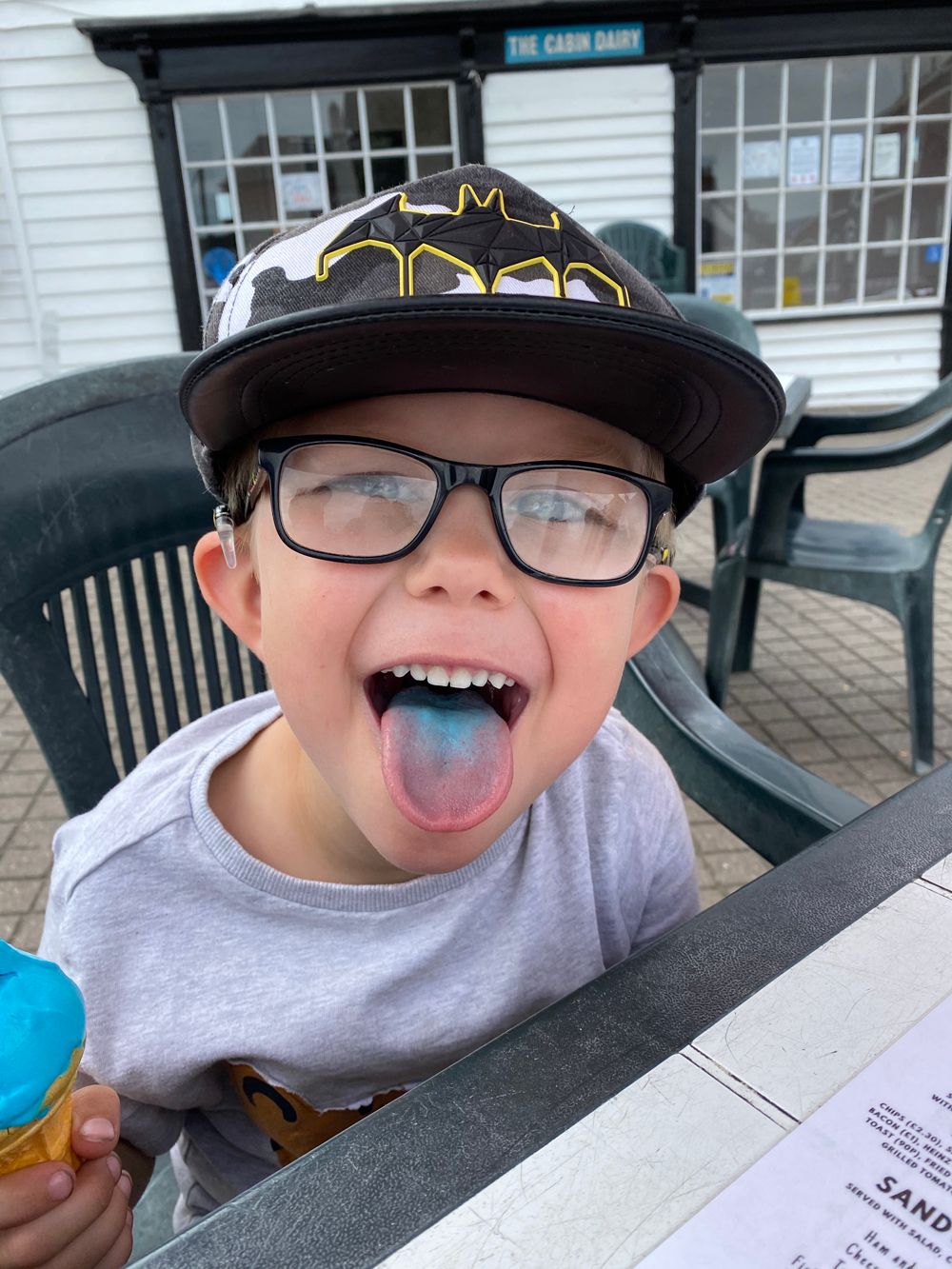 Leo (PA Real Life/GoFundMe)
"I don't care what he does for a living, I just want him to be happy and I know he will achieve whatever he wants to in life – he will just have to try harder than some people," she added.
"He's the boss, the noisy one of our three sons. He rules the roost and somehow gets away with it. He's always coming up with ideas for his brothers to play and do, and just ends up taking over everything that's happening in the house."
"Leo has such a big personality. He's a performer and loves to dance and sing around. He can be very confident when dealing with adults and will always speak up for himself, especially when he can't hear or see. Most of the time though, he's just a very happy-go-lucky boy."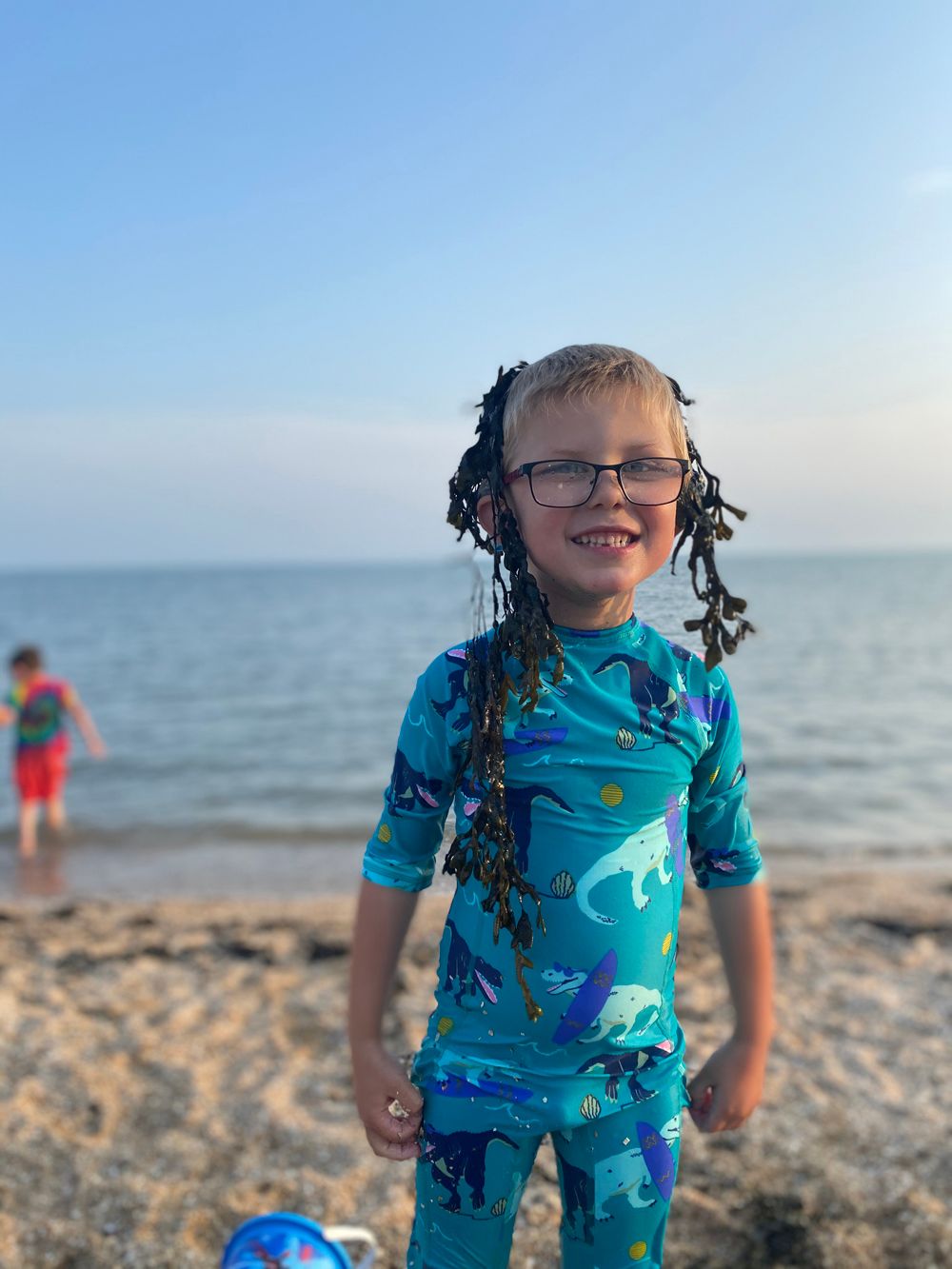 Leo (PA Real Life/Collect)
When Leo repeatedly failed various newborn screening tests, Keighley just knew he was deaf, like her.
"It was very hard for me to accept that Leo was deaf," she said. "I knew all the bad points of growing up deaf, after losing my own hearing at the age of eight, and that's what I focused on during the first year of his life."
Now volunteer chairperson of the Families of Deaf Children Essex, she soon realized that his massive personality meant Leo had no intention of letting his disability hold him back.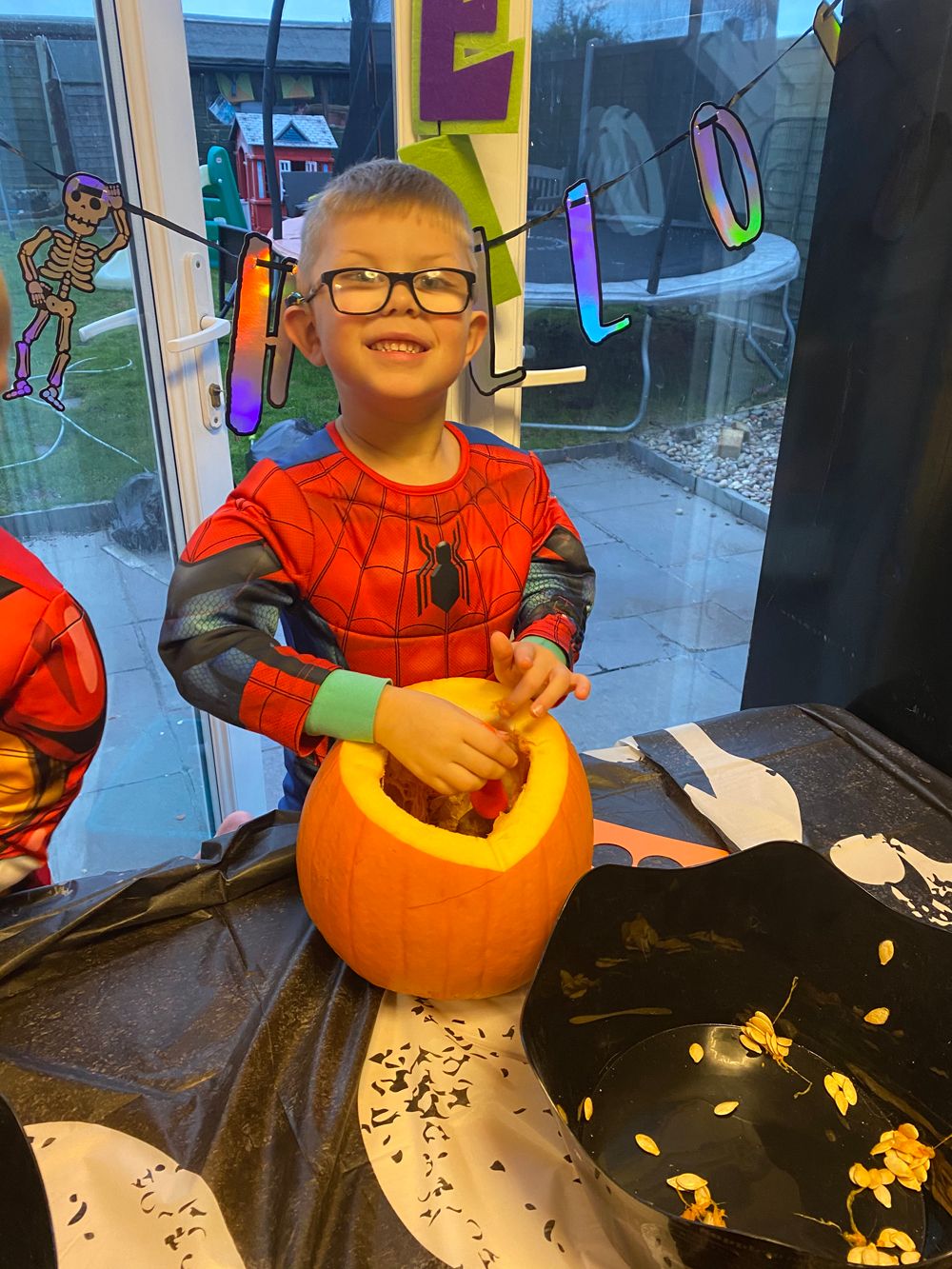 Leo (PA Real Life/Collect)
But it took three years and a lot more genetic tests with Keighley, Richard and Leo before the reason for the boy's deafness was identified by doctors at London's St Thomas' Hospital.
"When Leo was born deaf, all the professionals just assumed he and I were deaf for the same reasons," she said.
"But it turned out I had been misdiagnosed as a child and that the reason for my deafness was a genetic fault in the DFNB1 gene. Leo did not have this fault, however, so his deafness was being caused by something else."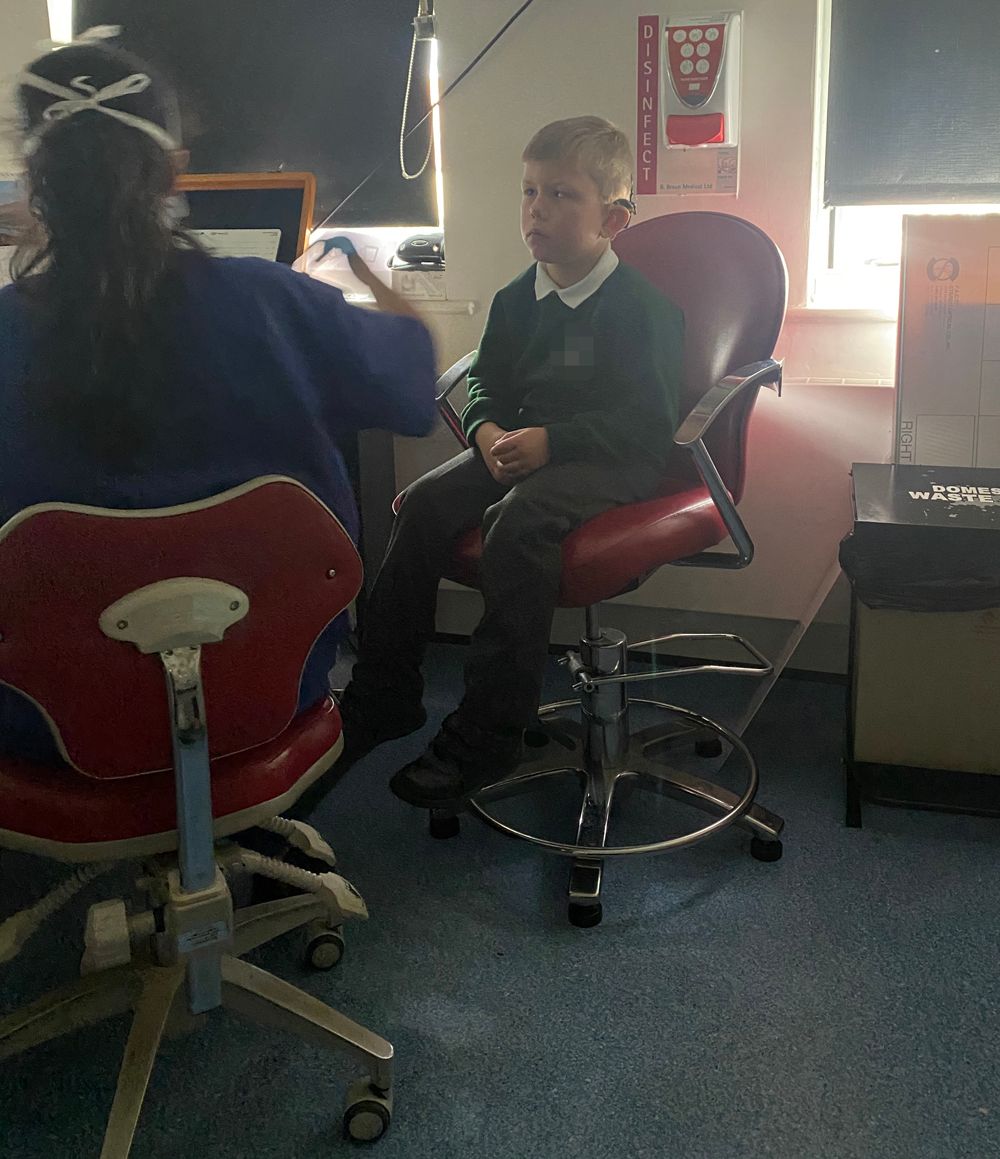 Leo at the eye clinic (PA Real Life/Collect)
Further tests eventually revealed when their son turned three that both parents were carriers of Usher syndrome, which they had passed on to Leo and may affect their other children.
"Most people don't realise they have Usher until later on in life, so it's very possible Oliver or George have it, but so far their hearing and sight is fine," she continued.
"Oliver will not be tested at the moment, but George is awaiting testing due to a few markers. For example, at 22 months, he was very late to walk, which can be a sign as it can affect balance."
The news were a shock to the whole family.
"When Richard and I found out we were carriers for Usher, it was a shock because it's quite a rare syndrome. Despite that, we met, fell in love and are both carriers," she added.
"I dealt with a lot of guilt when Leo was born deaf and it was assumed that I had passed on my disability."
"But now he is older and we are meeting others deaf adults and children, it's given me a new identity and while I used to hide my deafness from people, now I'm proud to be deaf."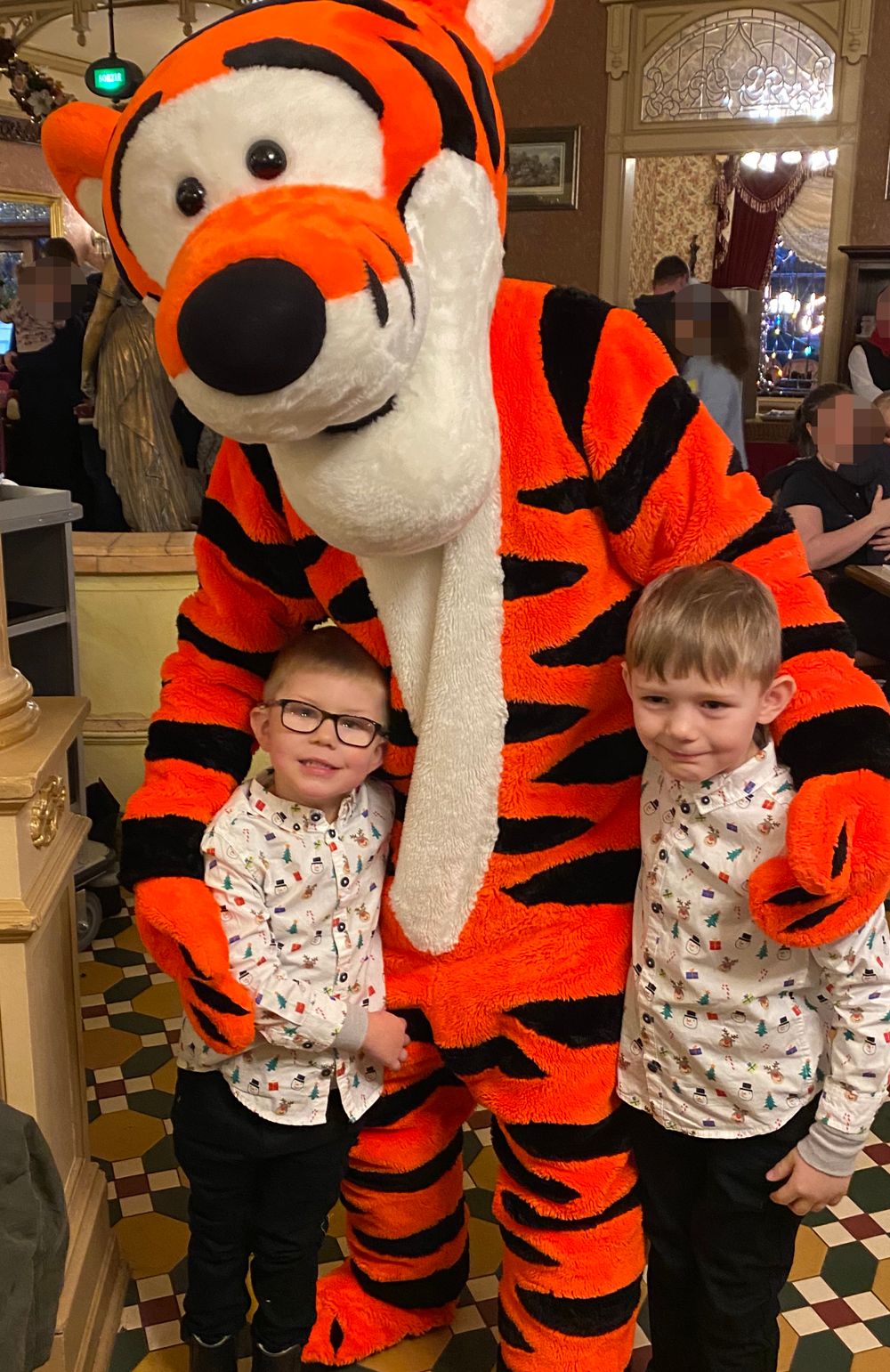 Oliver and Leo (PA Real Life/Collect)
"Leo has given me the strength to stand up for myself, so when we found out about the Usher syndrome, my negative emotions had already passed," Keighley continued.
"I think it's probably more difficult for Richard, but we know together as a family we will cope and give Leo everything he needs in order to achieve in life."
Just before his diagnosis, Leo had cochlear implants inserted to help his hearing at Evelina London Children's Hospital.
Oliver and Leo (PA Real Life/Collect)
When they are switched on, he can hear speech.
But Leo's close and loving family have pulled out all the stops to make sure he has a full and happy life.
His big brother Oliver always checks that he has heard and understood what has been said.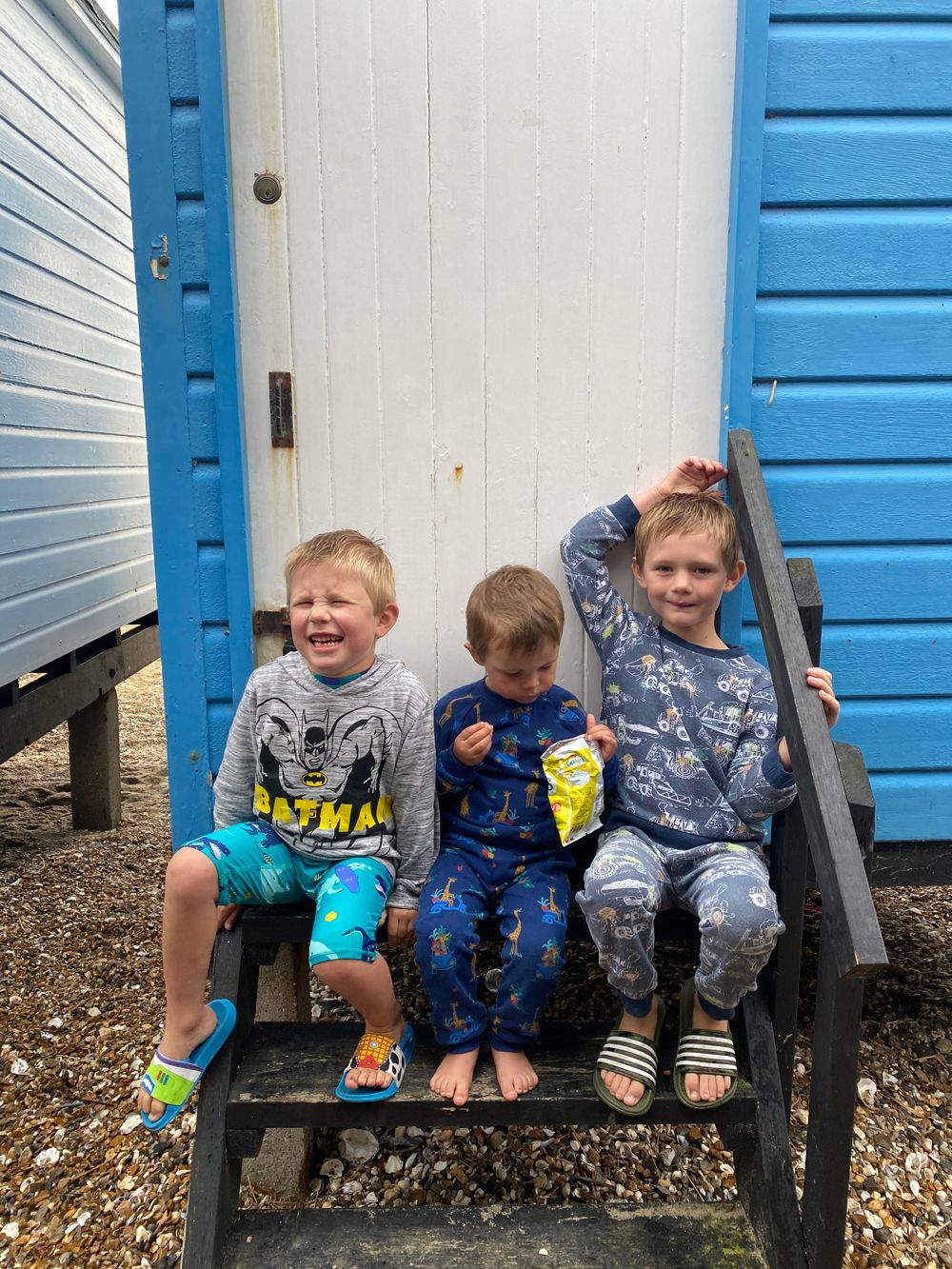 Oliver, Leo and George (PA Real Life/Collect)
And while Keighley relied mostly on lip reading as she grew up, the entire household is learning British Sign Language and, when it becomes necessary, they will learn deaf/blind signing too.
"We do have to adjust the house for Leo," she said.
"In the morning, for example, when he wakes up he wants the house to be completely quiet before he puts his cochlear implant processors on, which can be hard when he's the last one up and his brothers are already up and full of energy."
"We try and keep background noise down too, so we don't have music playing over meals or anything like that. But that's just our life now and it's normal to us."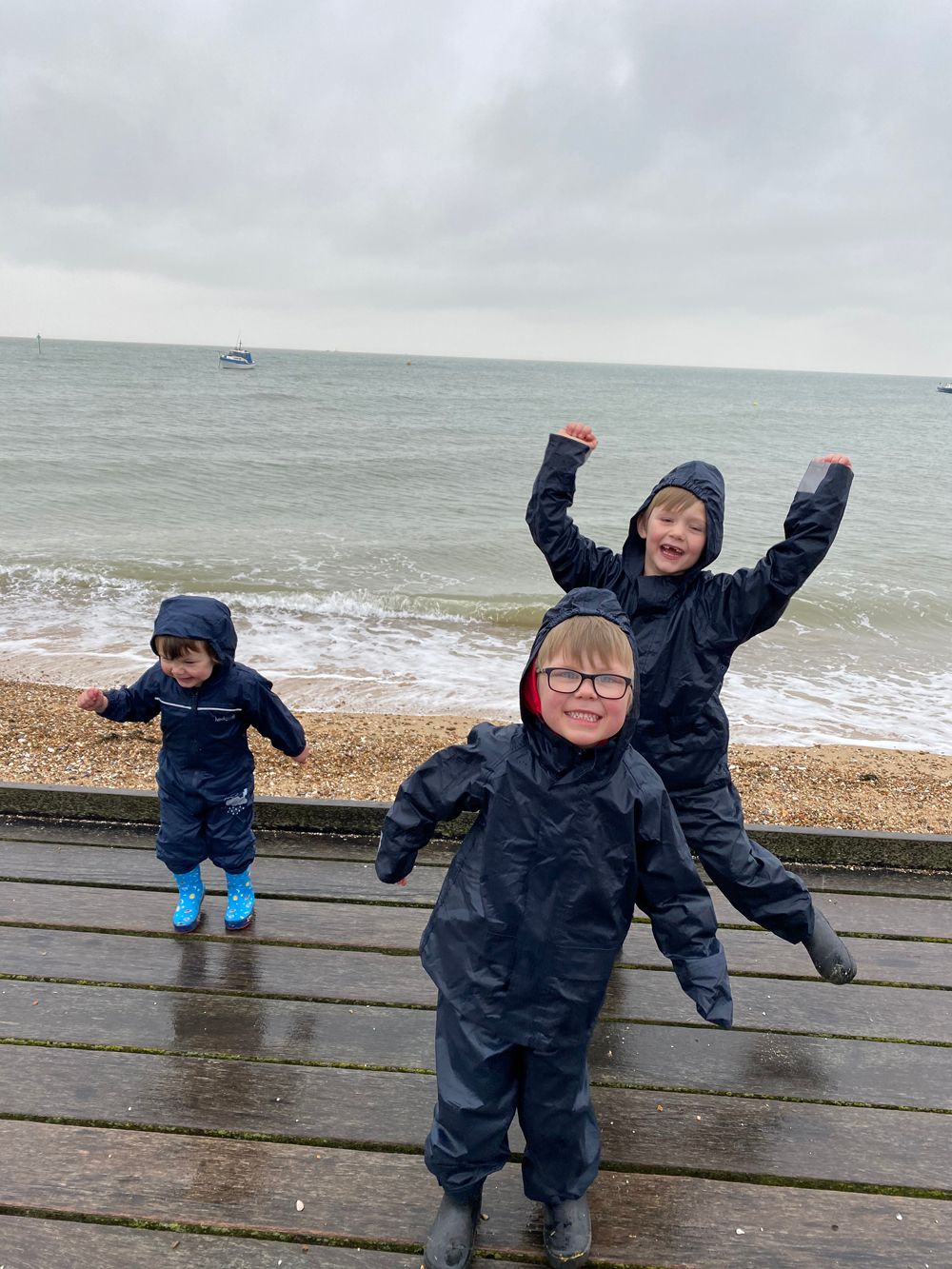 Oliver, Leo and George (PA Real Life/Collect)
"Leo and his brothers are still little boys. They play and mess around, so the only difference between them and other siblings is that when his glasses or processors fall off, they all stop and wait for him to put them back on before starting again," she said.
"We have so many medical appointments or meetings with his school or his teacher of the deaf, that it is time consuming. So, when we do get free time we like to try and make memories with all the children."
Their love for making memories together as a family meant that the bucket list for Leo soon became a natural part of life for them all.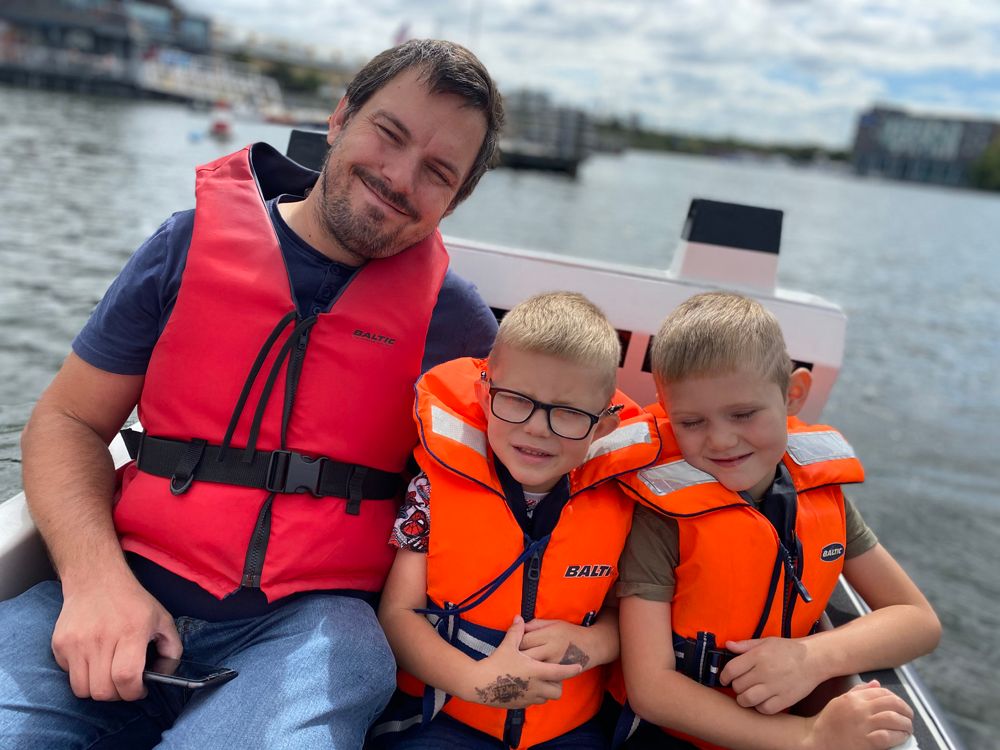 Richard, Leo and Oliver (PA Real Life/Collect)
Speaking about her lightbulb moment, in October, as she, Leo and Oliver travelled back from Great Ormond Street.
"I know it sounds cheesy, but I was looking out of the train window when I saw this amazing, huge rainbow which I pointed out to Leo. Then it hit me that he won't get to see rainbows when he goes blind," Keighley said.

"That, in turn, made me think of all the other stuff he won't see once he is blind, so the idea of a bucket list just grew from there."
The family now has a GoFundMe page called 'Leo's Sight Bucketlist' which was set up by Leo's aunt and Keighley's sister, Ellé Tansley, to raise money to help them finance making some of Leo's dreams come true.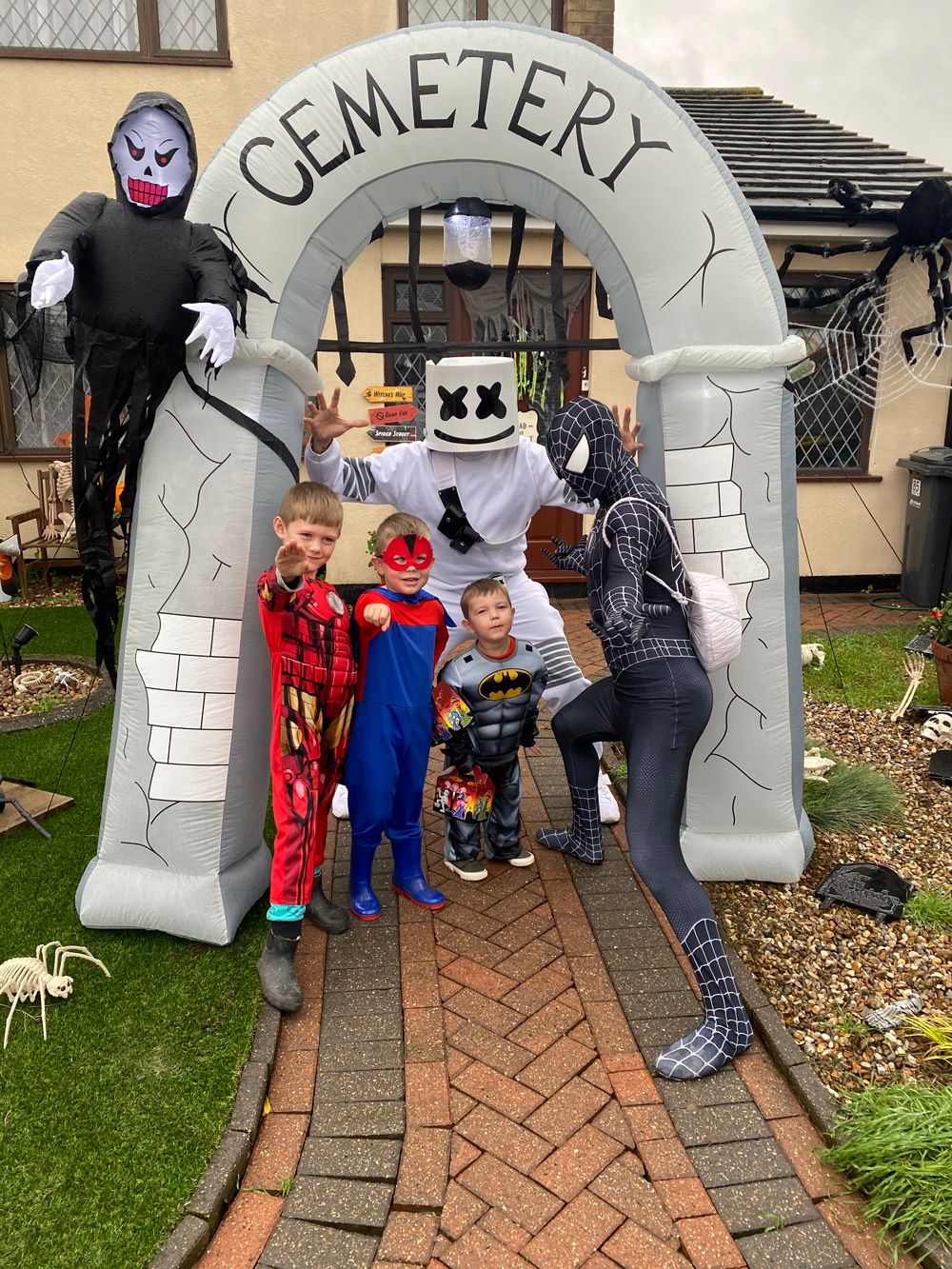 The boys celebrating Halloween (PA Real Life/Collect)
It has now smashed its $6,600 target, meaning that can start putting deposits down on some of the trips they want to make when restrictions lift and traveling becomes possible.
At the moment, Leo is keen to go everywhere from Disney World in Florida, USA, to Lapland to see Father Christmas at home and to "as many zoos and wildlife parks as possible to see the animals."
Moved by people's support for her remarkable son.
"I cannot believe how much kindness we have in the world. I feel so proud of Leo for how well he copes and this shows just how loved he is by everyone," Keighley said.
Leo's GoFundMe page can be found at gofundme.com/f/Leossightbucketlist