True love means becoming a brutal troll on social media when the occasion calls for it. Few couples know this better than Ryan Reynolds and Blake Lively, who never miss an opportunity to dish out a quality burn on their much-followed Twitter and Instagram feeds. This past Monday was no exception.
---
On July 23, Lively posted a photo of herself on a swing by the ocean, wearing an Aviation Gin baseball cap.
It turns out the hat belongs to Ryan. What's more, he is a partial owner of Aviation Gin as of earlier this year!
He wrote in the comments:
I want my d*mn hat back.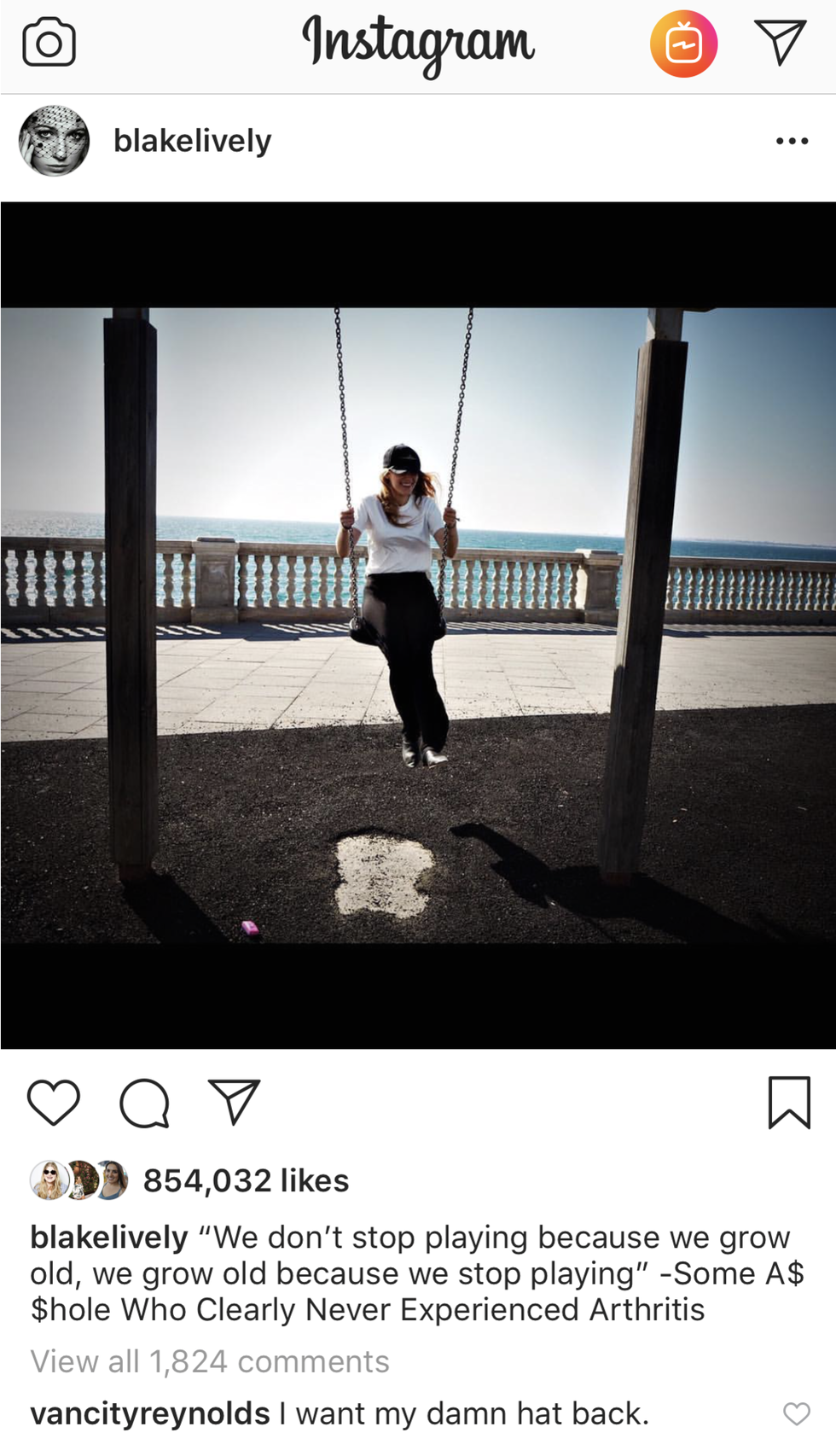 Instagram
Lively can give just as good as she gets though! Last month, Reynolds starred in an interview opposite his "twin brother" Gordon:
In response, Lively wrote:
Sh*t. Your brother is hot. I've made a mistake...
Another day, another burn from the Reynolds family!