On Thursday, pop sensation Rihanna attended a ceremony in her home country of Barbados, as they honored her by naming the street she lived on as child "Rihanna Drive."
---
Photos and video of Rihanna, who stunned in a yellow dress as she was escorted to the dedication in Bridgetown, emerged on social media, and fans went appropriately nuts.
Rihanna attended the official ceremony to unveil the newly-named Rihanna Drive in Bridgetown, Barbados. 🇧🇧 https://t.co/cuJ8aXFevP

— RihannaDaily.com (@RihannaDaily.com)1512088325.0
And, as it was a rainy day on the island, people couldn't help making umbrella references:
Rihanna under her Umbrella at her inauguration for her street name #RihannaDrive 😘❤️ https://t.co/T0g0JzjRqS

— Joshlovesnana (@Joshlovesnana)1512092539.0
The Prime Minister of Barbados was on hand to talk about Rihanna's influence, saying in part: "On February the 20th of 1988, the day Rihanna was born, Barbados was changed socially, politically and economically."
He added: "Rihanna became one of the most iconic personalities of the 21st century."
"On February the 20th of 1988, the day Rihanna was born, Barbados was changed socially, politically and economicall… https://t.co/XDnbo0WRHx

— Rihanna Navy Panamá (@Rihanna Navy Panamá)1512079914.0
Rihanna gave a speech as well, encouraging the young kids in her town by telling them: "I know the saying 'believe in your dreams,' it sounds cliché, but I guarantee you the only thing that got me here was believing in my dream."
Rihanna doing her speech!! 🇧🇧💛 https://t.co/DnFi5Rce6S

— Laia Fenty (@Laia Fenty)1512080920.0
In addition to the name change of the road formerly known as Westbury New Road, a plaque has also been installed, giving some history about the music icon's achievements, and finishing with a quote from Rihanna.
"Welcome to Rihanna Drive... My home. My whole life was shaped on this very road," it reads. "I was just a little girl riding bikes, running around barefoot, and flying kites in the cemetery, but I had BIG dreams. Dreams that were born and realized right here."
"Thank you to my family, my country and the people of Westbury New Road! You will forever be a part of who I am, and for that I am honored to have this place named after me," it concludes.
She shared a similar sentiment on Instagram, reliving some childhood memories and thanking everyone who was a part of her upbringing:
Rihanna fans took to Twitter to honor her remarkable achievement:
Rihanna is the definition of a True Queen. She is the only singer in the music business who has a street named afte… https://t.co/6E7NYUmaTb

— DeMarko Gage :) (@DeMarko Gage :))1512094584.0
Rihanna had a street named after her in Barbados yesterday and if that isn't goals idk what is

— ri🌻 (@ri🌻)1512147190.0
And to announce their decision to move to Barbados:
Brb moving to Rihanna Drive, Barbados

— Angelina (@Angelina)1512147042.0
Rihanna got a street in Barbados y'all, I'm moving.

— i ask your muddaskunt ? (@i ask your muddaskunt ?)1512086407.0
Congratulations, Rihanna!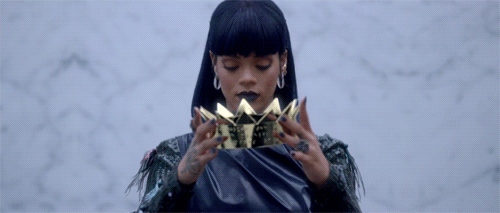 Please SHARE this with your friends and family.