School shootings are becoming a regular occurrence in American society.
Because of this sad truth, many teachers in the United States are physically and mentally preparing for the day they might be involved in such a terrifying situation.
One teacher took to TikTok to reveal what she carries with her to school every day in order to be prepared for an active shooter.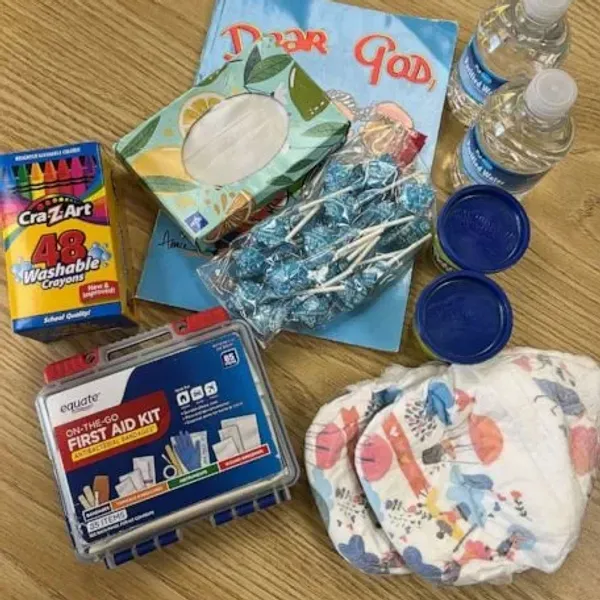 Erica Rogers
Erica Rogers—a preschool teacher at Baptist church in North Carolina—discussed in a video what she keeps in her emergency kit to keep her kids distracted in case of an active shooter.

You can see the video here:
Rogers stated she posted the video in order to connect with other teachers and compare notes about how everyone was preparing for this sort of situation. She explained she keeps a variety of snacks and water in her backpack to keep her students distracted and hopefully safe during a potentially life threatening situation.
Rogers said:
"I teach ages 3 to 4 so they're little guys. I can't necessarily just say 'Sit down and be quiet' and expect them to sit down and be quiet for a long period of time."
"So I have a bag of suckers. It is just Dum Dum suckers and my thought is I would give them suckers over and over and over and over and over."
"I'm not worried about the nutritional value of a snack. It is something in their mouth. It will keep them occupied for a few minutes at least."
The mother of two—whose own children attend the same school—went on to say the extra effort is worth it to her.
"It might sound like a lot that I have in my bag, but each little thing, if it buys me two minutes at a time, I mean, that's potentially 20 minutes that I can keep a kid entertained, if not longer, to keep them quiet, to keep them safe."
Rogers said she received a lot of comments with suggestions of what to add to her backpack.
She plans to expand it by adding things like a first aid kit.
"The thing that's really surprised me is the number of saves I've gotten on the video, people that want to save it, so they can go back and watch it again."
"I hope I'm never ever going to need anything out of that section of my bag but if I do, I feel so much more prepared, the best I can."
Rogers added how important it is the kit she put together be portable.
"The thing is, it's not just my classroom."
"We migrate, we go to the gym, we go to the playground, we go to the library, we go to other classrooms even and so it's more so instead of equipping the classroom, more things that I can equip my bag that can go with me."
"Because again, we can go anywhere or we could also be walking down a hallway and then it's, 'Oh, we got to go in this closet'."
Many people took to the comments section to share their thoughts.

Most people wanted to vent their frustration this is even a needed conversation.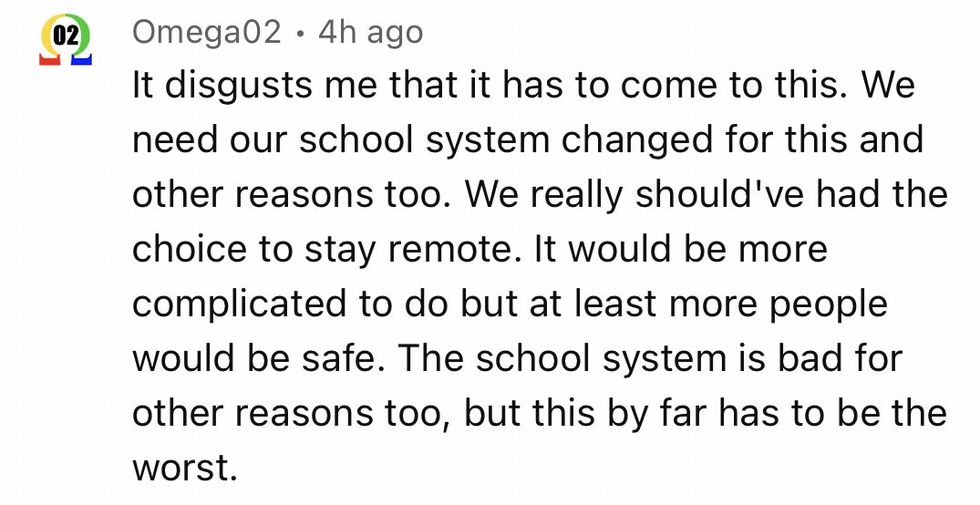 Good Morning America/YouTube

Good Morning America/YouTube

Good Morning America/YouTube

Good Morning America/YouTube

Good Morning America/YouTube

Good Morning America/YouTube
Others applauded Rogers for doing what she needed to do to try to keep her students safe.


Good Morning America/YouTube

Good Morning America/YouTube
Rogers concluded by saying how important it is to continue the conversation.
"I told people at work, this will not be the last shooting before the end of the school year, I guarantee you."
"We have 12 weeks left. You will hear of another one somewhere and that's terrifying. That is so scary because you never know where it's gonna be."
"Even if it's not you, it's gonna happen to someone else. And I don't know how to be OK with it."
Nashville Covenant School won't be the last school shooting we see.
It's important and unfortunately necessary for everyone to be prepared.