In spite of good intentions, people making new year's resolutions is a custom many people participate in but seldom follow through.
A common new year's resolution is to sign up for a gym membership. Many people feel guilty after having packed on the lbs during a succession of holiday gatherings.
But as soon as new gymgoers attempt a fitness routine to feel and look better, somewhere along the way before half the year is over, many of them tend to call it quits.
Equinox is not having it.
In fact, the luxury fitness company has decided to take a stand against January by deterring non-commital gymgoers from storming their facilities at the start of 2023.
But their campaign caused backlash with a majority of internet users seeing it as shaming new members who already struggle with maintaining their fitness goals and could use a little encouragement.
On January 1, people who were hoping to sign up to join Equinox–whose motto is, "It's not fitness. It's life"–were greeted with this bizarre message on its website.

"We don't speak January."

They declared:
"We're not accepting new memberships today."
They went on to claim:
"January is a fantasy, delivered to your door in a pastel-colored box. It talks about change."
"It needs a new outfit before it can begin. Short-cutting, giving up just a few weeks later."
"You are not a New Year's resolution. Your life doesn't start at the beginning of the year. And that's not what being part of Equinox is about."

Equinox also posted photos on Twitter explaining why they were preventing new memberships.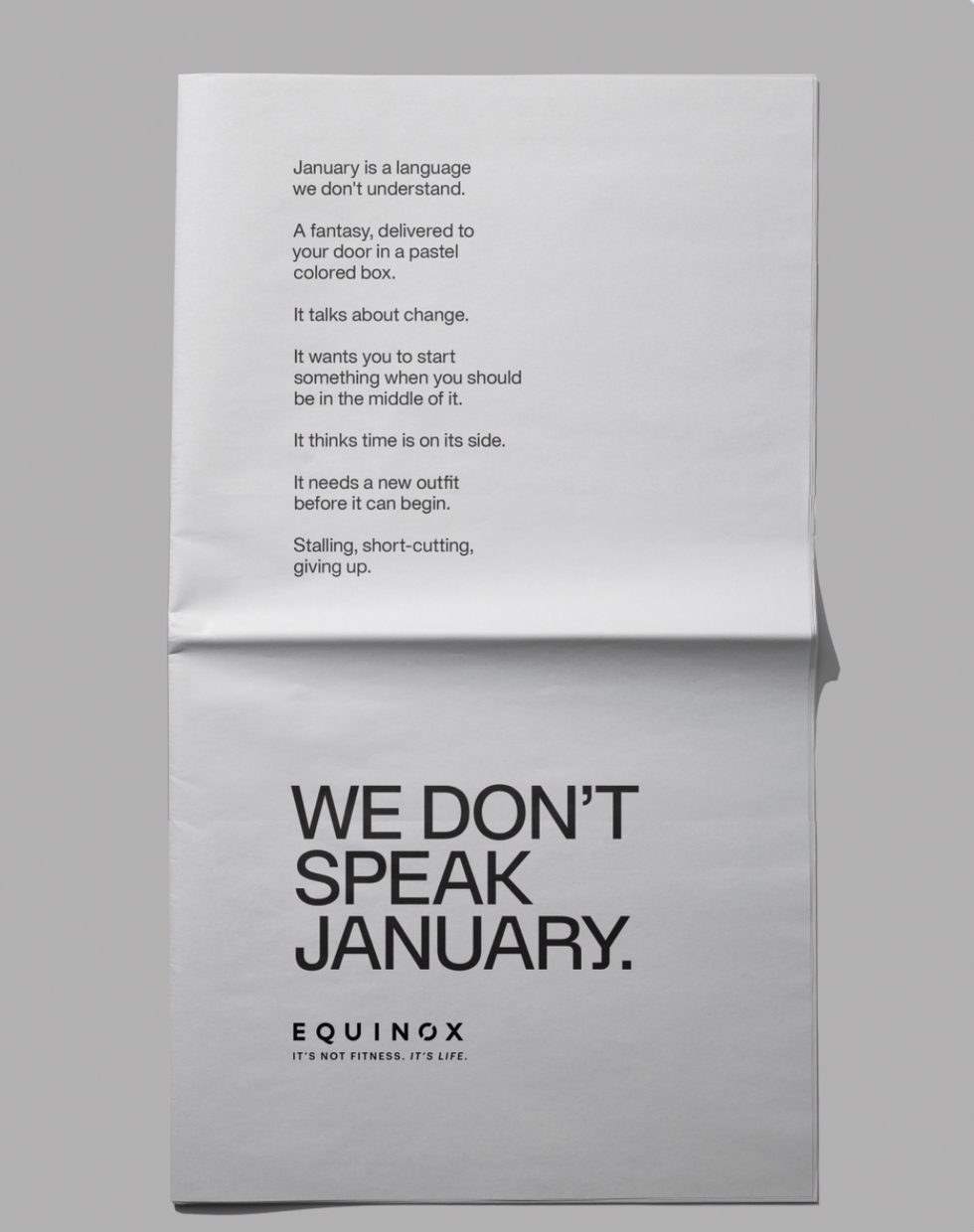 @Equinox/Twitter
They added:
"We go beyond what's possible. We defy expectations."
"We are not moderation. We want it all, every day. And you deserve it all."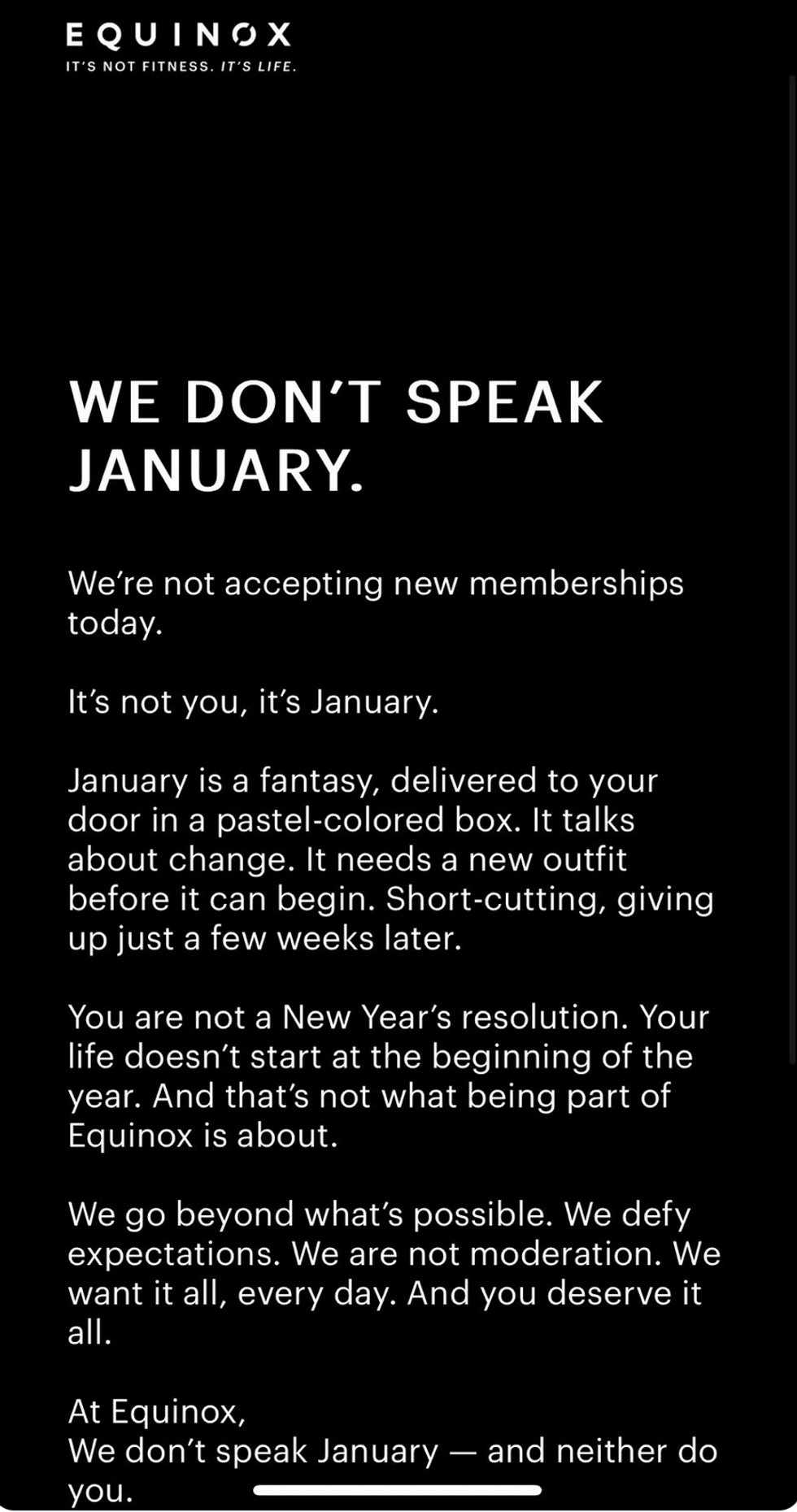 @anothercohen/Twitter
On one hand, the controversial initiative was a reflection of Equinox's dedication to its long-standing members.
The luxury brand gym doesn't want to take chances on prospective new members wanting a quick fix, who then cancel their memberships after taking up space that could've been reserved for its more committed clientele.
But while the company promotes a healthy fit lifestyle and takes itself very seriously, intimidated newbies who finally took the leap and signed up to be a member found the campaign tone-deaf and exclusionary.

Others didn't have a problem with the gym's anti-January campaign.
In fact, many in support of Equinox's commitment to its dedicated members voiced their approval to block new memberships.

Equinox has since welcomed new applications on January 2, indicating their stance against January in support of committed members was more about generating internet buzz.
Currently, monthly memberships cost upwards of $250 per month, and global memberships that grant access to its locations worldwide start around $330 a month.