As the U.S. women's national team made its way through the World Cup over the past few weeks, famously conservative British commentator and football fan Piers Morgan had some choice words about the way American superstar Megan Rapinoe was handling herself on the field.
Morgan took to Twitter more than once to fire shots at Rapinoe and her teammates on the US team.
---
He probably regrets some of these tweets now, however.
Or, he should.
Morgan dragged Rapinoe for having a "stupendous ego" and for "loving herself" which are apparently bad things to have when you're a female sports star.
He told her to "try winning it first."
Well...she did.
Twitter users everywhere were delighted to see Morgan's words get thrown right back in his face.
Many thought Rapinoe deserved an apology for the way Morgan spoke about her.
History will not be kind to Morgan's tweets.
Even with all the pressure placed on them, the U.S. team brought the gold home for their country!
It turns out Rapinoe had every right to be proud.
What's next for Rapinoe and the superstars who won the World Cup?
They're just going to keep dunking on Piers Morgan until the end of time.
If you're Team Megan, you can get a soccer scarf with her name, available here.

Amazon
Or a poster with the stars of the 2019 USWNT World Cup champions, available here.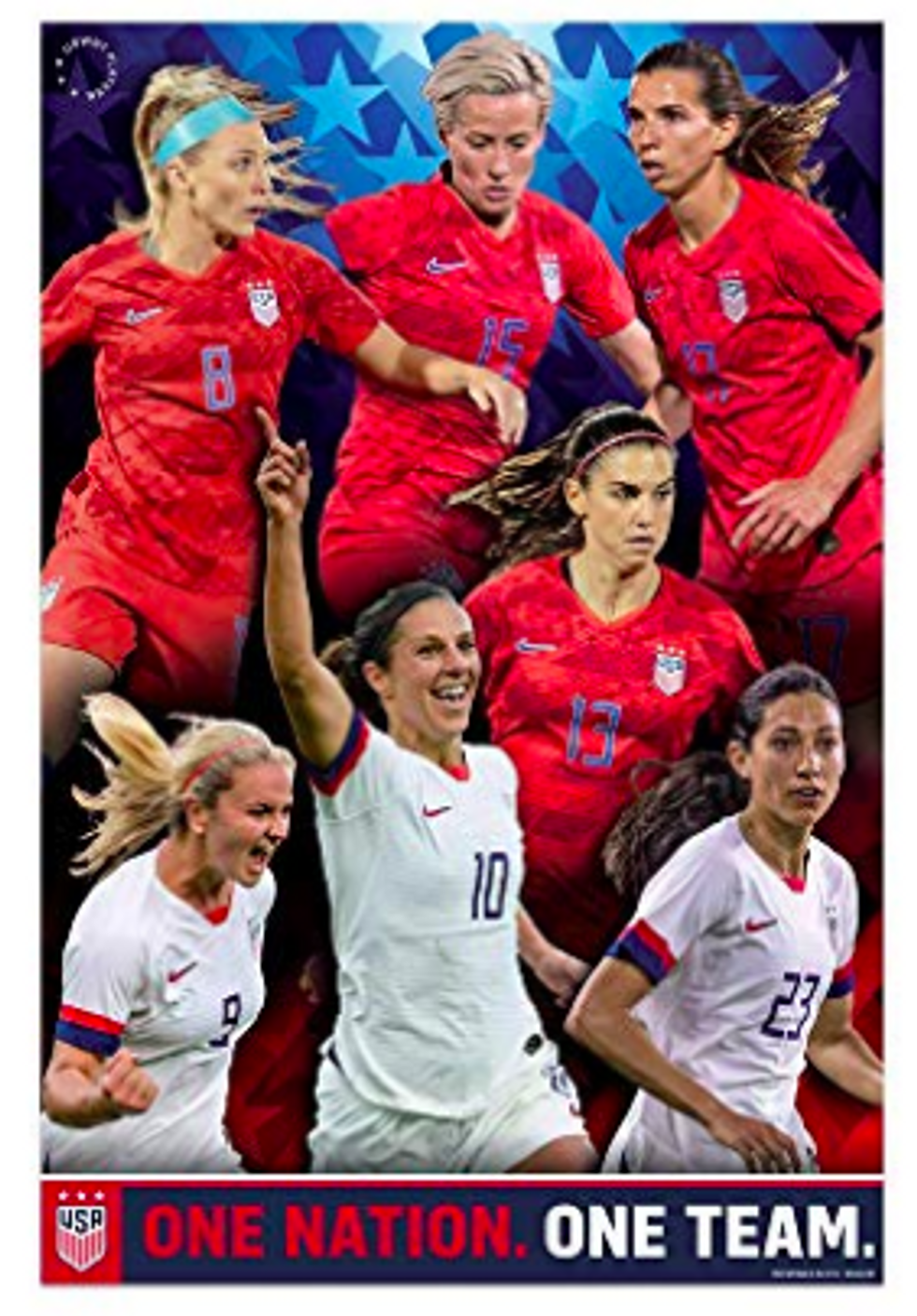 Amazon