The Salt Lake Tribune, Utah's largest newspaper, recently named Sen. Orrin Hatch their "Utahn of the Year" for 2017. But it wasn't the high honor that one might think it was.
---
In a scathing op-ed, the paper's editorial board explained that the title is bestowed upon someone who "had the biggest impact. For good or for ill."
"The selection of Sen. Orrin G. Hatch as the 2017 Utahn of the Year has little to do with the fact that, after 42 years, he is the longest-serving Republican senator in U.S. history, that he has been a senator from Utah longer than three-fifths of the state's population has been alive," they stated.
They then laid out the reasons he was selected, including his role in the dismantling of the Bears Ears and Grand Staircase-Escalante national monuments, his position as chairman of the Senate Finance Committee, which recently passed such devastating tax reform, and his "utter lack of integrity that rises from his unquenchable thirst for power."
The editorial also called for Hatch's retirement, saying: "It would be good for Utah if Hatch, having finally caught the Great White Whale of tax reform, were to call it a career. If he doesn't, the voters should end it for him."
Surprisingly, Hatch tweeted out a photo of the cover of the Tribune, saying: "Grateful for this great Christmas honor from the Salt Lake Tribune."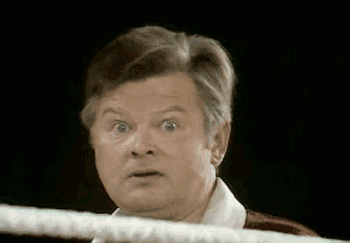 Of course, everyone pounced on the fact that Hatch appeared to have taken the title at face value, not realizing it wasn't exactly a good thing:
It's important to note that there were actually two Salt Lake Tribune articles. One was a political profile, which was quite a bit less critical in tone, while the other one was the scathing editorial.
Many Twitter users felt that it was important to clarify which one Hatch was responding to:
But there was still some debate. Clearly Hatch's team had read both, right?
But at the end of the day, at least everyone could agree on one thing: Hatch has got to do.
The Tribune says Hatch promised voters that 2012 would be his last campaign for Senate, but so far he's made it clear that he has no intention of honoring that promise.
But if he doesn't retire voluntarily, Utah knows what to do: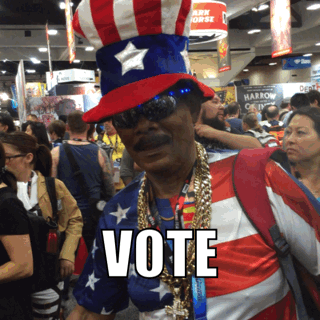 Please SHARE this with your friends and family.
H/T: Salt Lake Tribune, The Hill, Twitter