On Monday, the New Yorker Festival announced that its headliner would be former White House chief strategist, Steve Bannon. But since then, other celebrity speakers protested his involvement. The result? Steve Bannon just got uninvited.
---
Several celebrities tweeted that they would no longer speak or participate in any way if Bannon were to be there.
The opponents included:
Judd Apatow
Jimmy Fallon
Patton Oswald
John Mulaney
Bo Burnham
and Jim Carrey

The result? The New Yorker just told Bannon he is out.
David Remnick, editor of the New Yorker, released the following statement.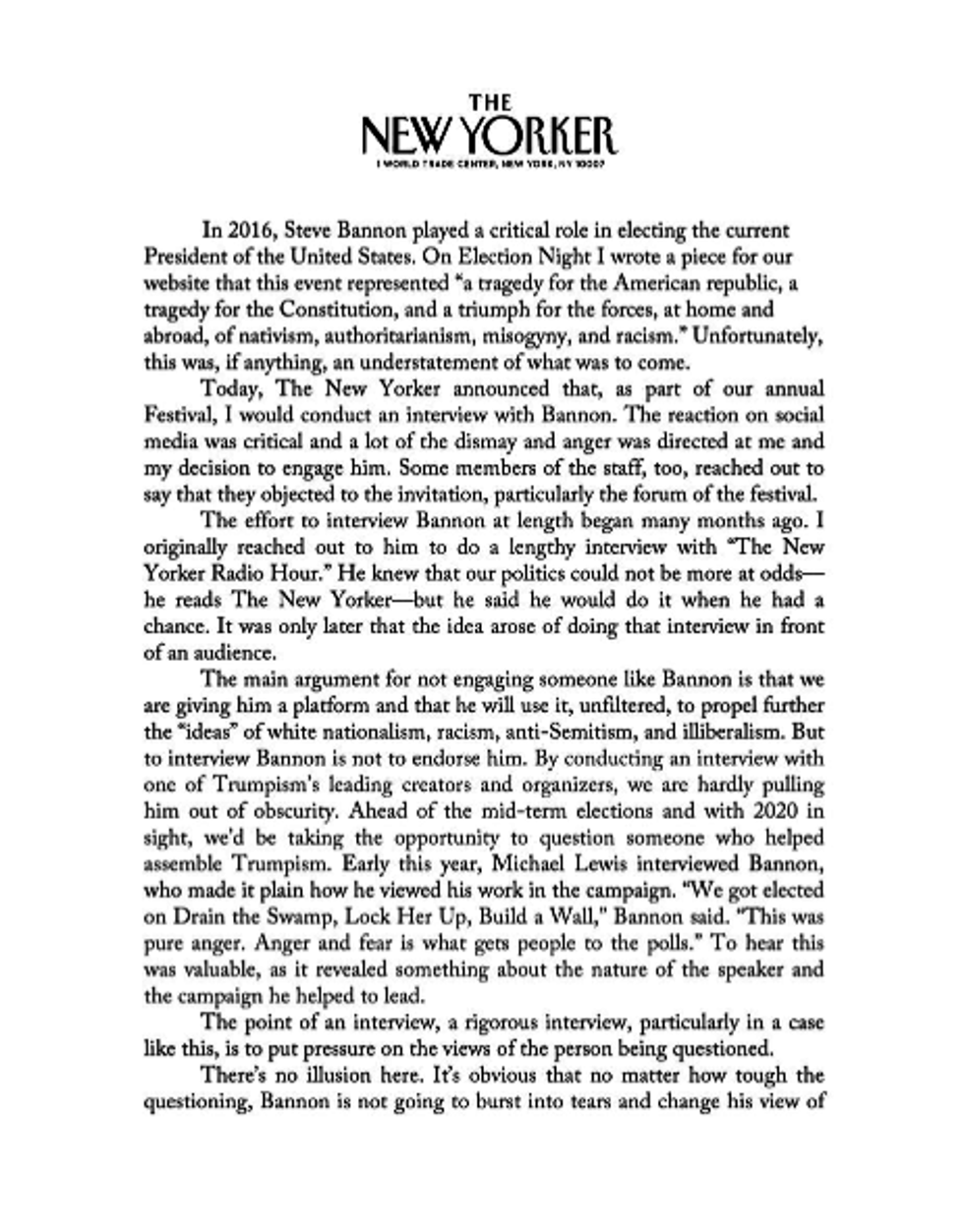 @NewYorker (Twitter)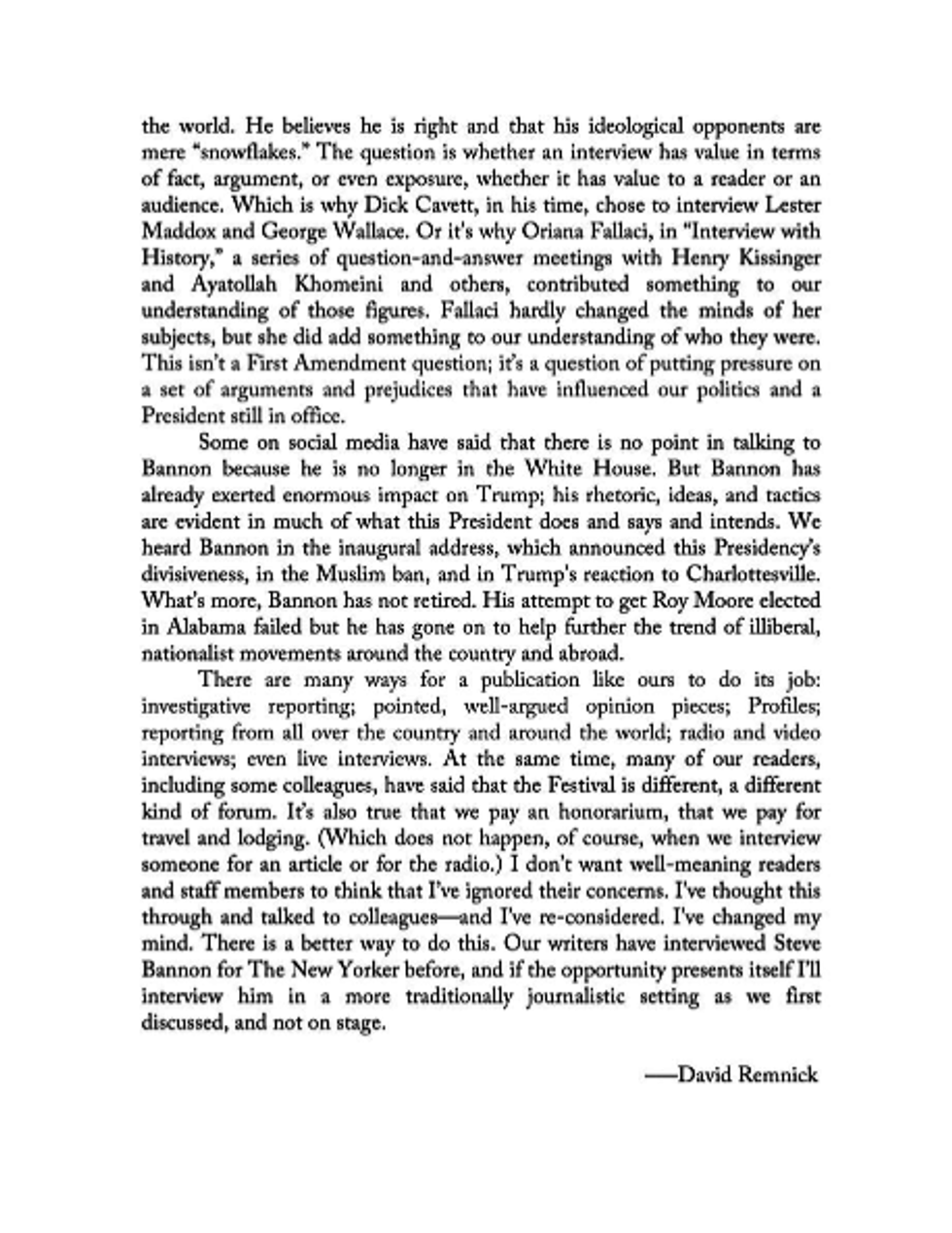 @NewYorker (Twitter)
Most poignantly from his letter, Remnick wrote,
"The main argument for not engaging someone like Bannon is that we are giving him a platform and that he will use it, unfiltered, to propel further the "ideas" of white nationalism, racism, anti-Semitism, and illiberalism. But to interview Bannon is not to endorse him."
He concluded,
"I've changed my mind. There is a better way to do this. Our writers have interviewed Steve Bannon for The New Yorker before, and if the opportunity presents itself I'll interview him in a more traditionally journalistic setting as we first discussed, not on stage."
Critics of Remnick's decision are applauding him on his change in mind, but many feel like the damage has already been done.
Did Remnick's mistake cost him the permanent absence of his other celebrity guests, or will they come back now that Bannon is gone?