It's National Cat Day! This unofficial holiday was created by animal advocates in 2005 to promote cat adoption and to bring attention to animal welfare issues. But let's be honest: it's really a day to give your cat a special treat and some extra cuddles. For many of us, our cats are an important part of the family. Even if you don't own a cat, you probably know that cats can be a great source of fun.
---
Cats are also opinionated and often hysterical. When you're around them for any period of time, you learn several quirks that make life with a cat interesting. To celebrate National Cat Day 2017, here are 10 funny cat memes:
Seriously, kittens are adorable. And there is nothing like a cuddle from your pet to help you on the rough days.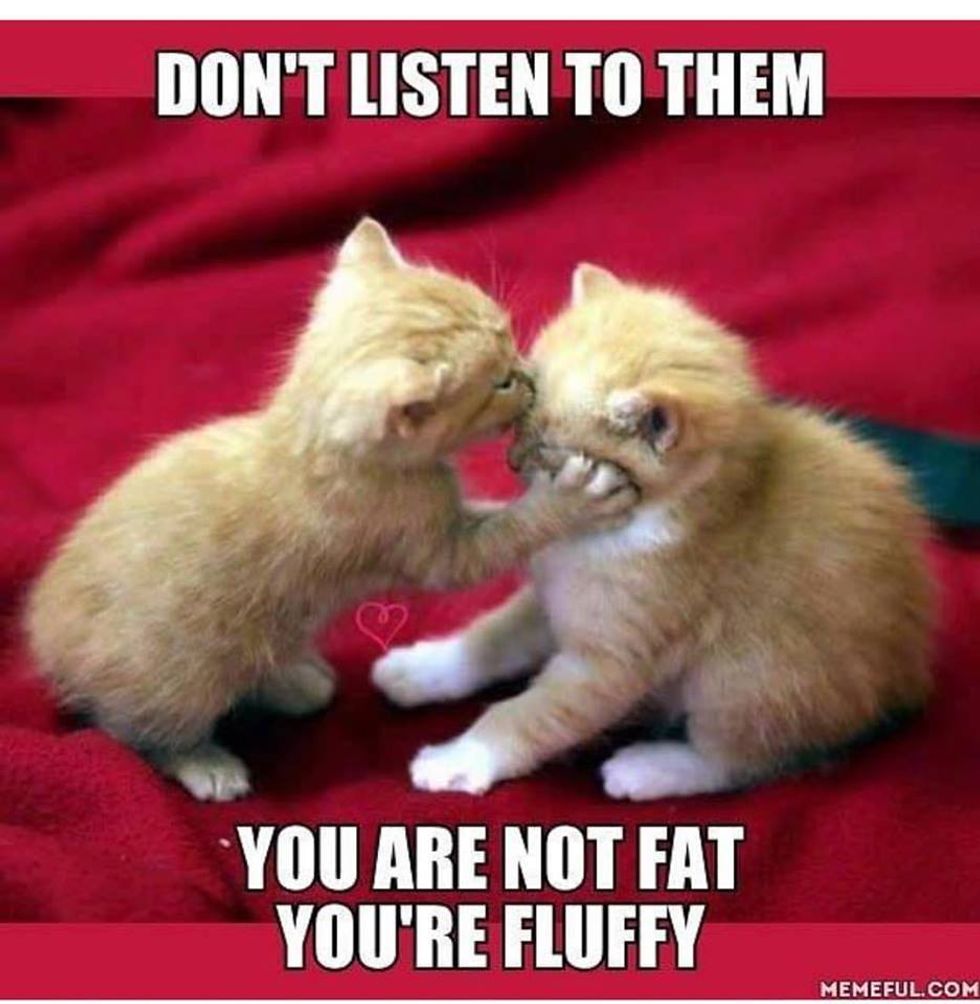 Cats and dogs have a love/hate relationship with each other. But as this funny cat meme shows, there is friendship there too.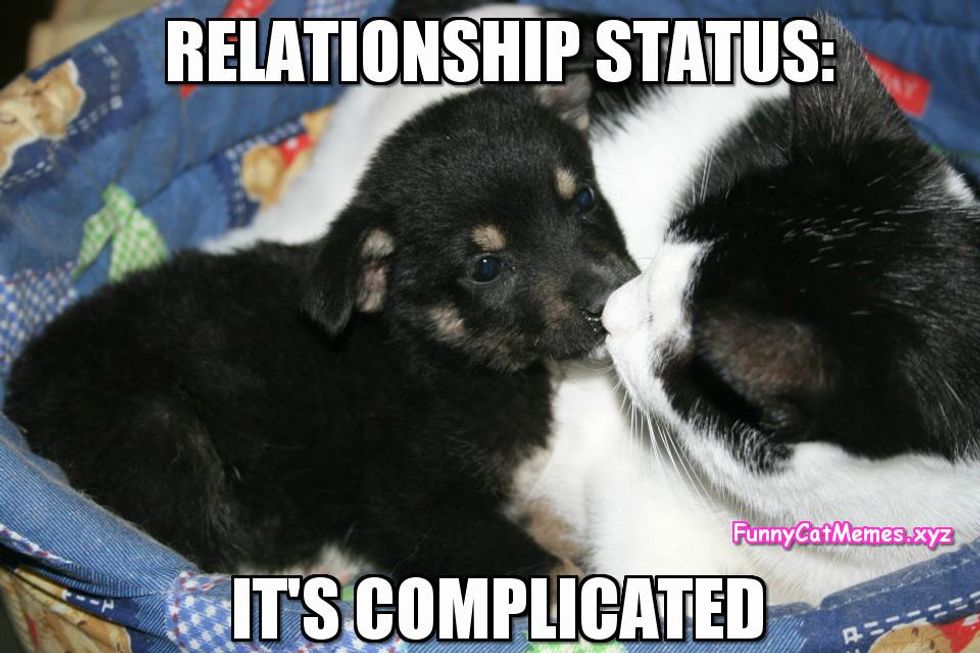 Why is it that cats sleep all day while we're at work and then go crazy all night while we're trying to sleep?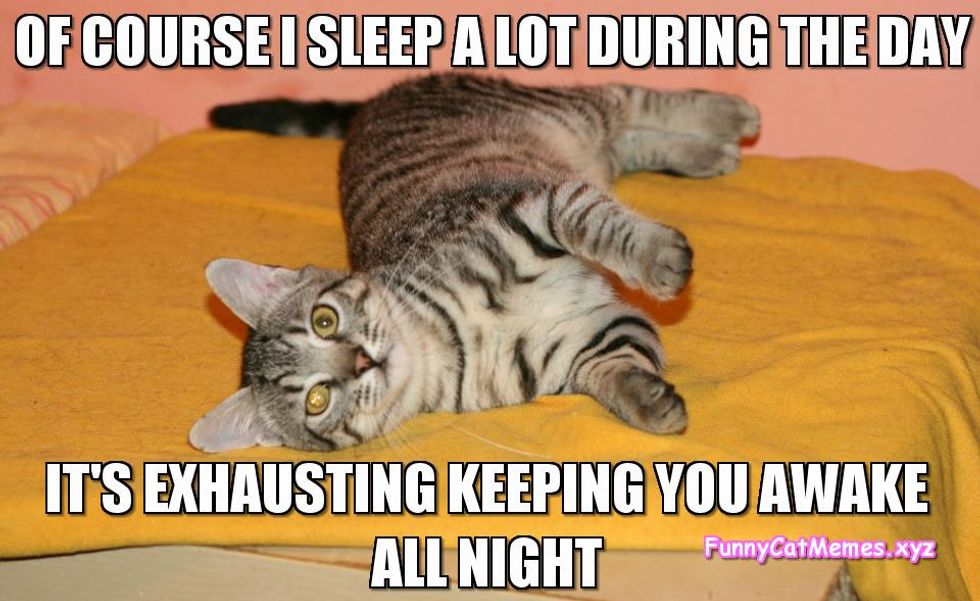 …And they usually try to whisper during the most inappropriate times, meaning everyone in the meeting hears that snide comments about Bob from marketing.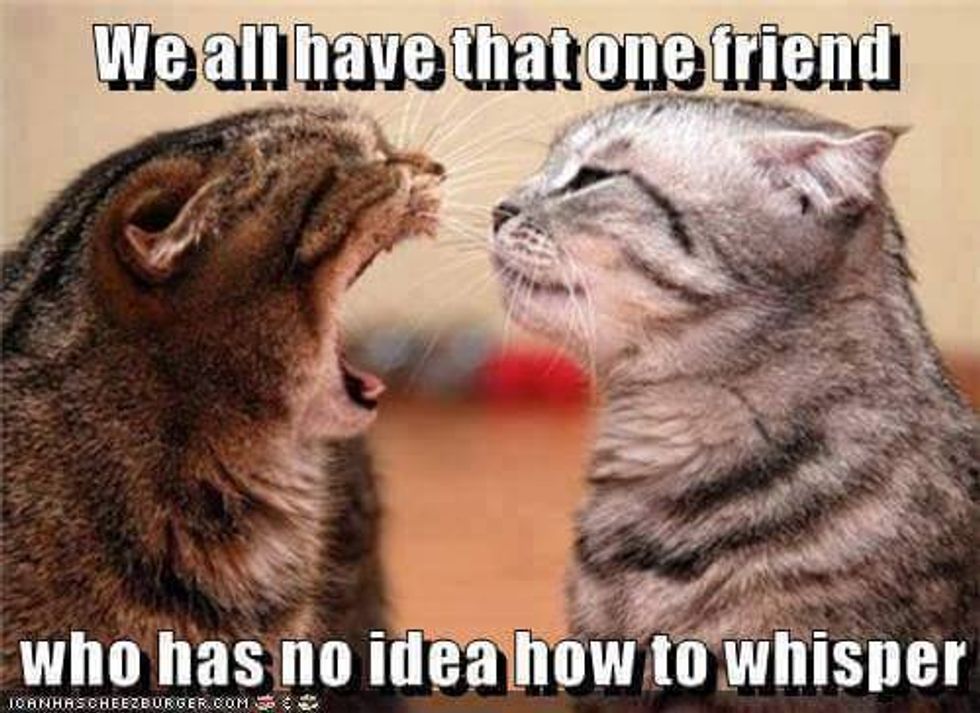 I can't tell you the number of times I have to yell at my cat to stop climbing the Christmas tree every year. At least once, he succeeds in pulling the whole thing down (and breaking a few ornaments in the process).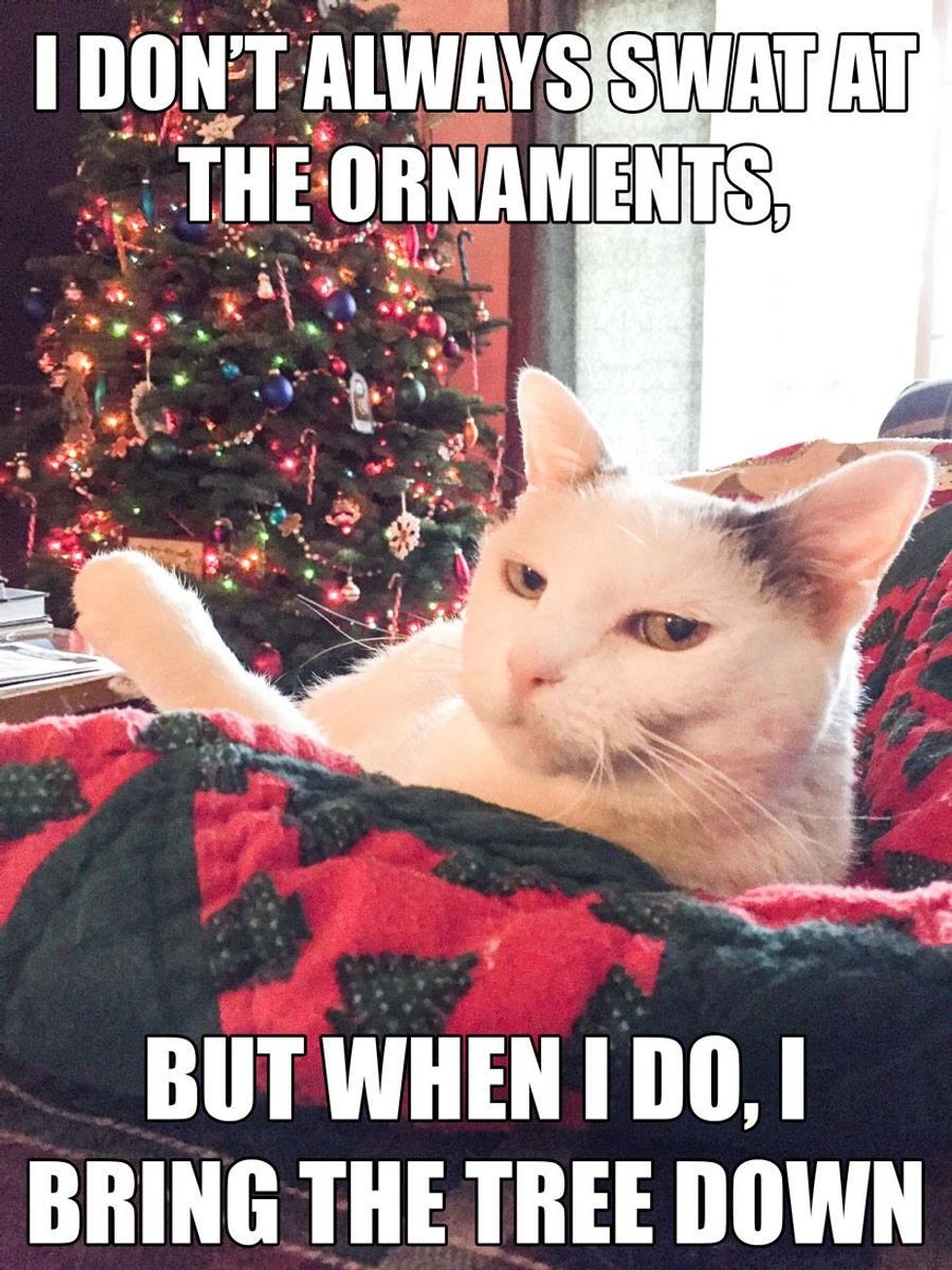 If you want to see a cat go crazy, just get a laser pointer. These funny cat memes show it's entertainment for hours.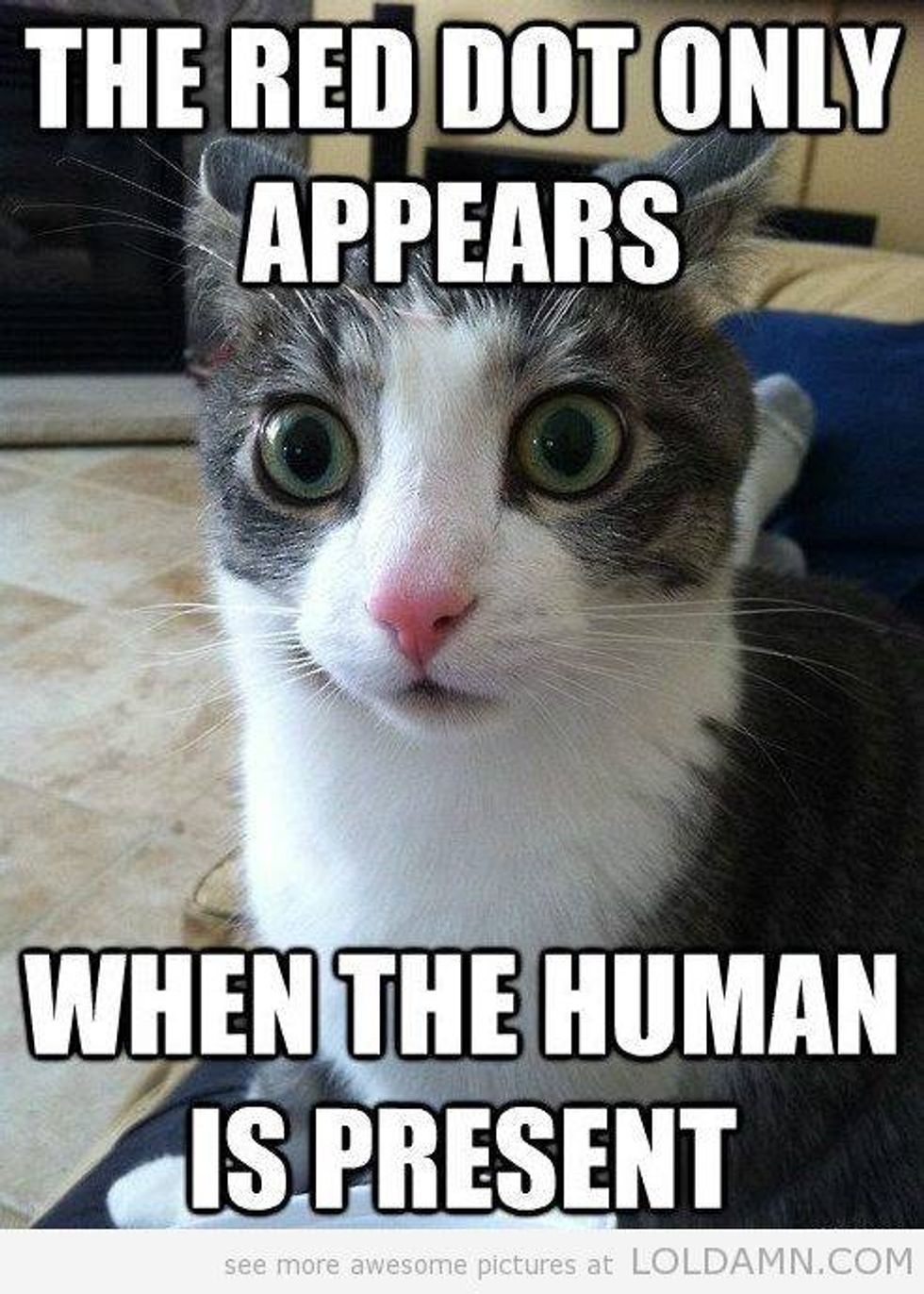 Even though you keep a lint roller in your purse, there will inevitably still be cat hair all over your black shirt when you get to the office.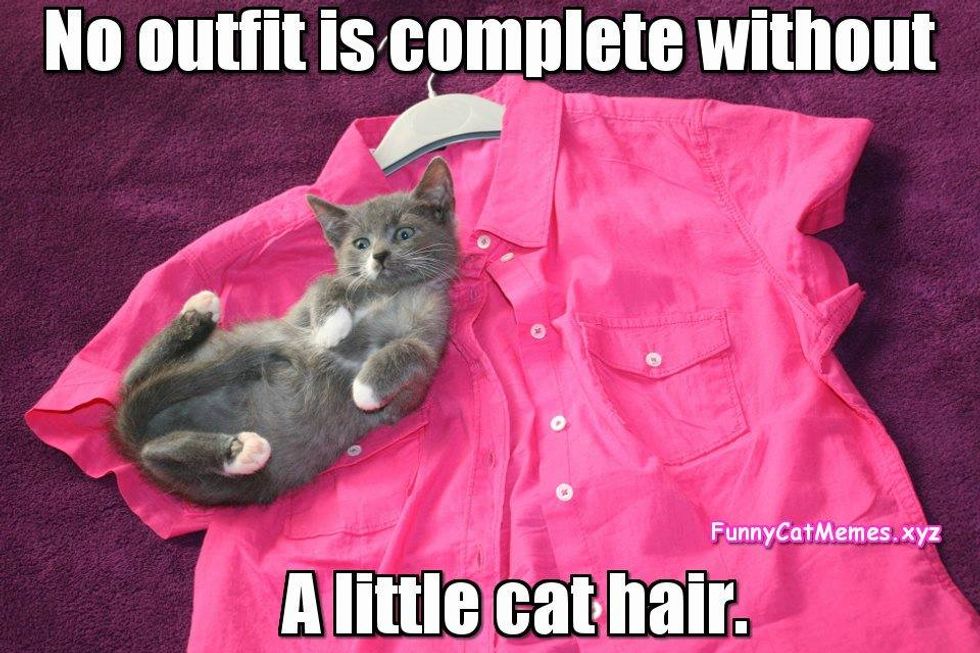 As these National Cat Day memes show, if you have both cats and dogs you'll know that it's always the dog's fault.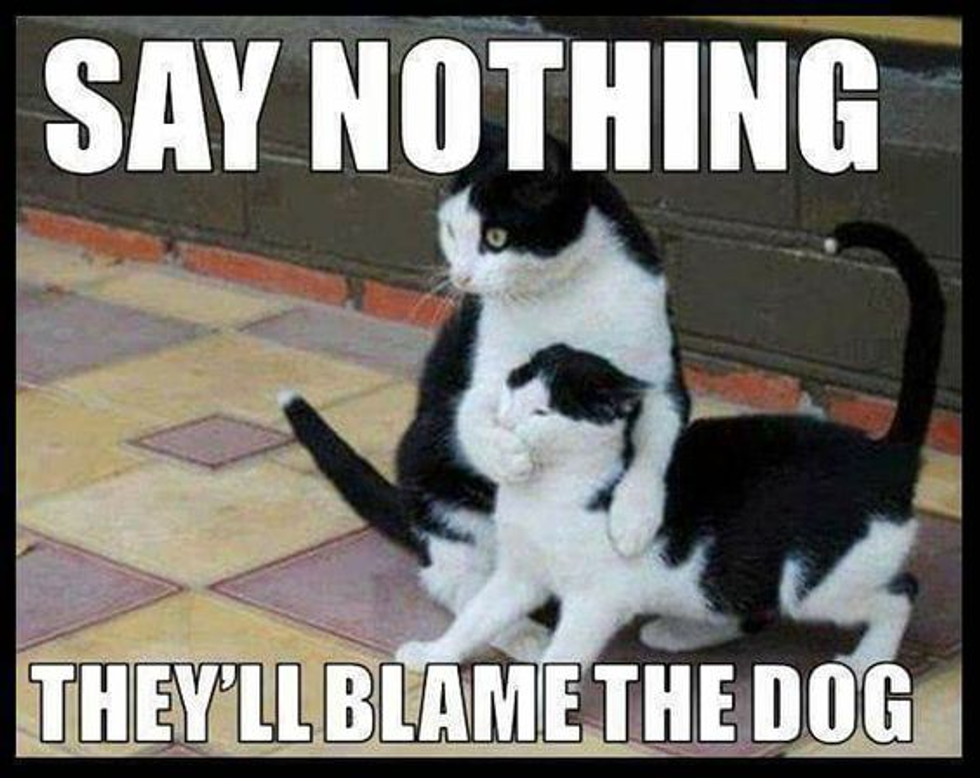 Cats are always so chill about everything. You can watch them knock your glass off the table and they'll still look at you like nothing happened.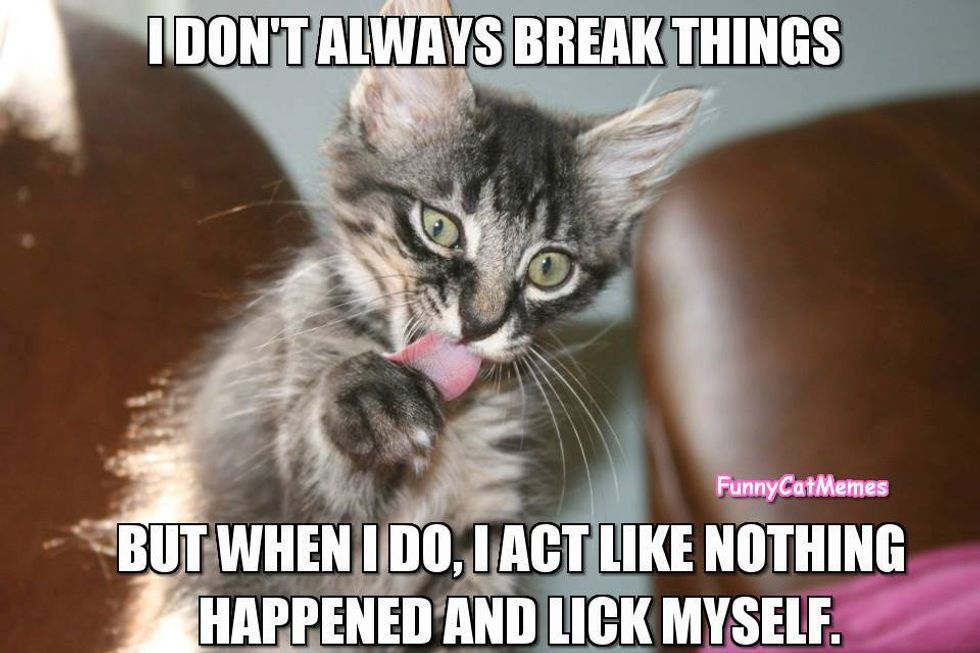 Cats will get in your face to watch you sleep. They'll also lick your face or sit on your head if they believe it's playtime.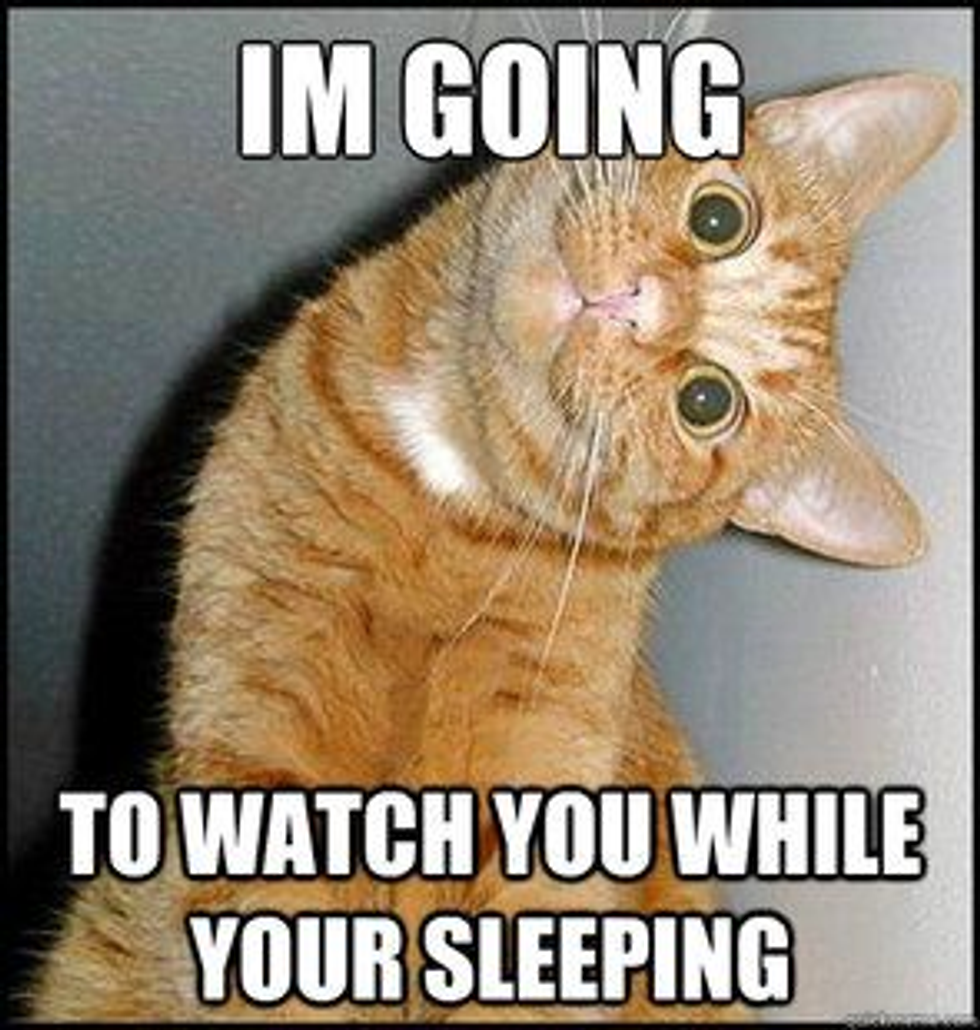 Please SHARE these National Cat Day memes with your friends and family.