A grieving mother whose 12-year-old daughter died just 24 hours after saying she felt "giddy" has found a unique way to face her terrible loss – by immortalizing the little girl in an enchanting modern-day fable.
One minute, Kelly and Mark Owen were bursting with pride as they watched their eldest Abi flitting about the stage, flashing her winning smile at a dance recital.
But by the following evening, their little girl with the big personality was being rushed to hospital, where she was hooked up to a life support machine after suddenly losing consciousness.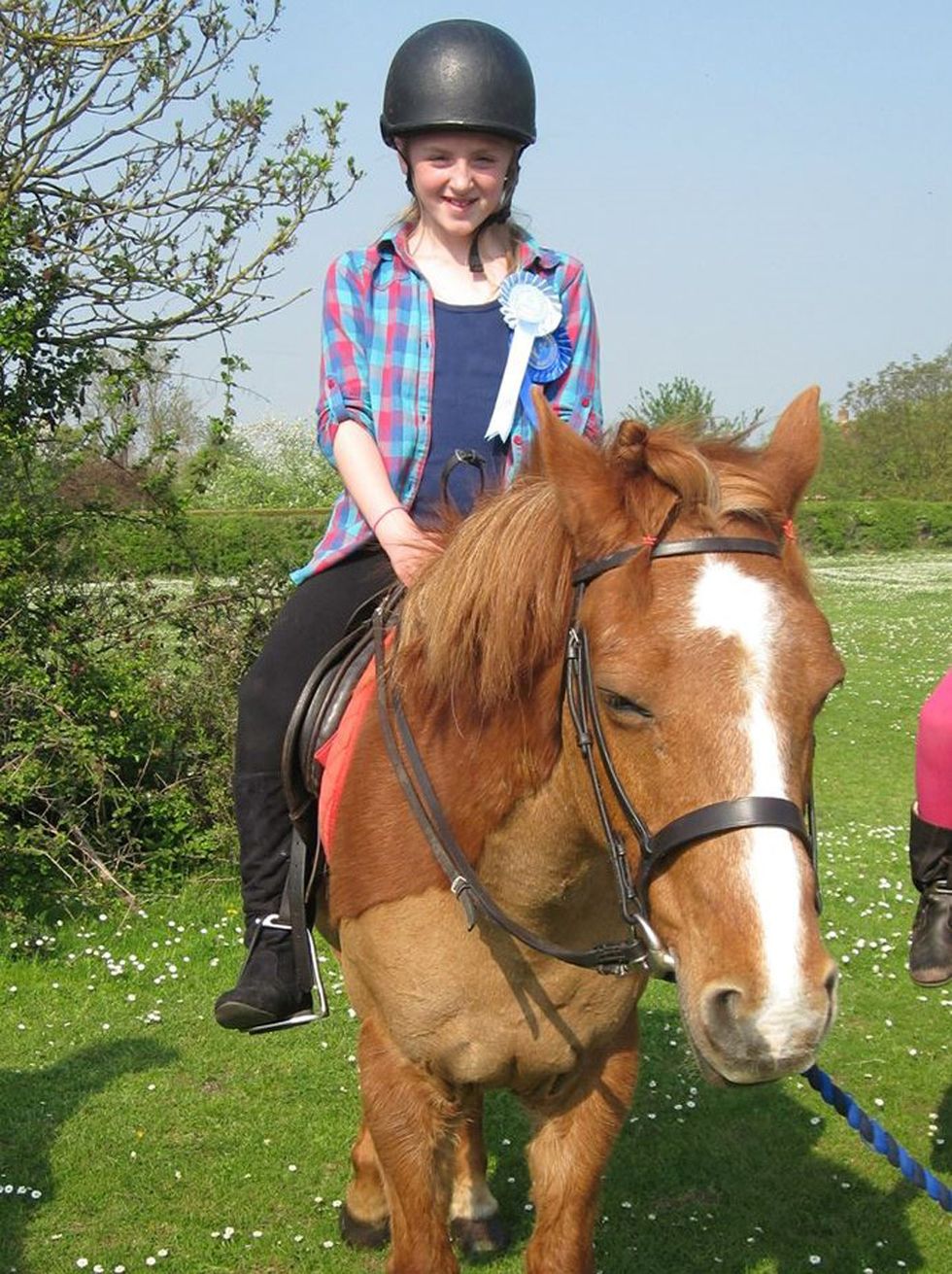 Abi's mum hopes her touching book will help other grieving families
(PA Real Life/Collect)
Discovering she had suffered a sudden brain bleed, doctors did all they could but, tragically, she could not be saved.
Until that moment, life had been close to perfect for proofreader and editor Kelly, 42, and insurance worker Mark, 44, of Cheltenham, Gloucestershire, who, as well as Abi, at that point had two other children, Jenny, then 10, and Joe, then five.
But, after Abi's death, not only did they have to deal with their own devastating loss, they had to find a way of telling her siblings that their big sister had left them forever.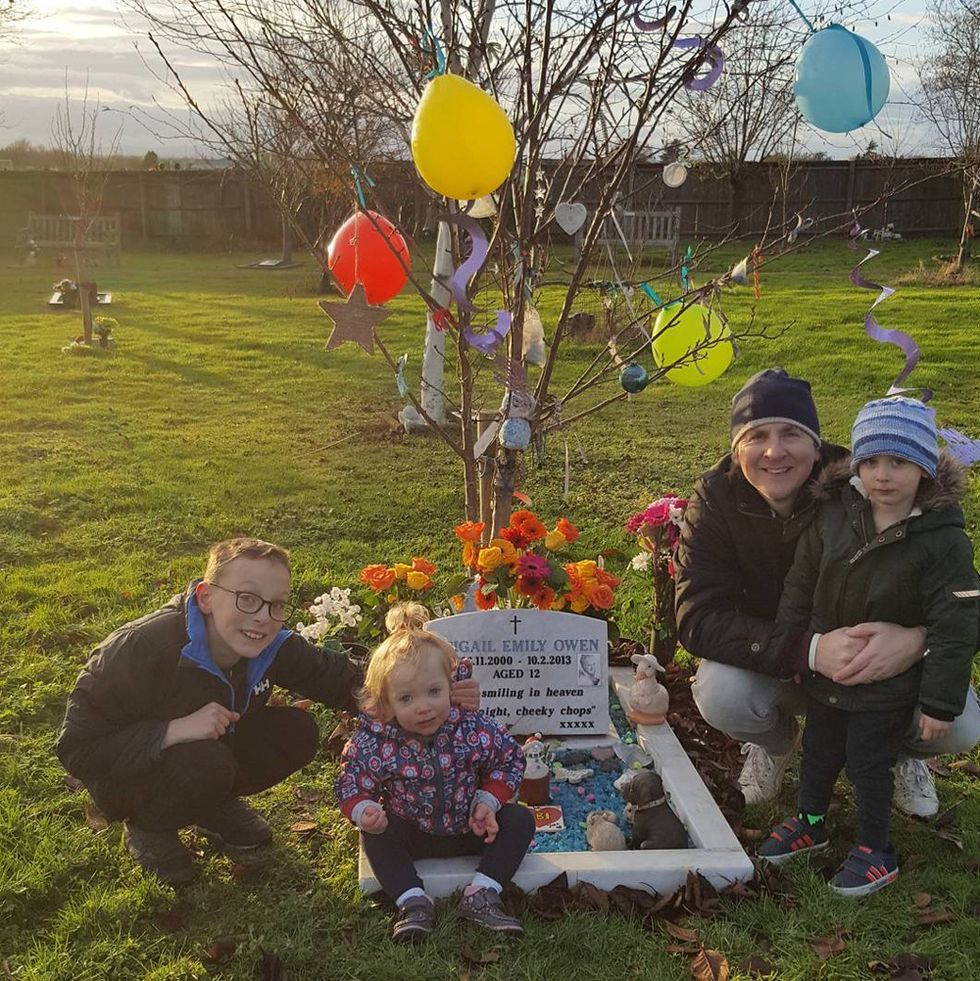 The family at Abi's grave on her birthday (PA Real Life/Collect)
Looking back at February 10, 2013, when Abi's death changed their lives, Kelly said: "Telling our other children was incredibly hard. What do you say?"
"That's what gave me the idea to write a book."
"Someone sent us a lovely fable, designed to help explain death to children. It's about a water bug, who leaves its colony to climb above the pond's surface and fly freely as a dragonfly."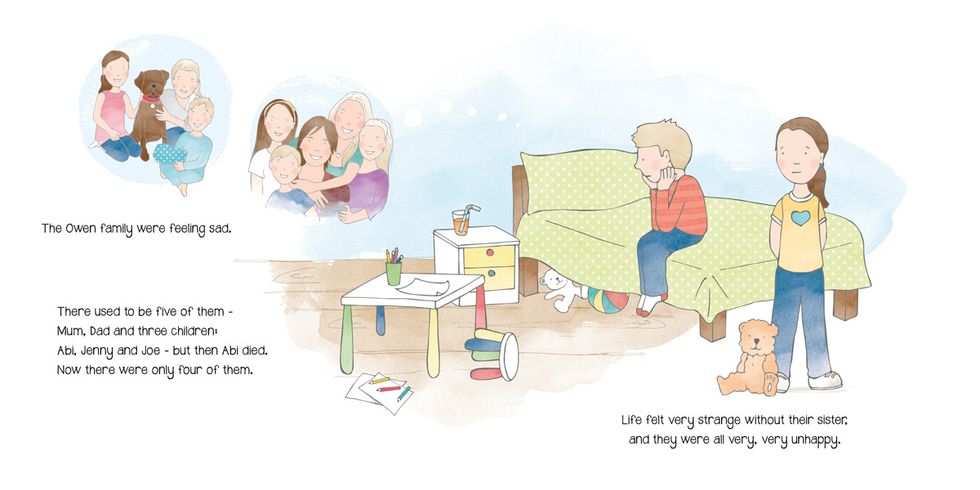 An example of one of the pages (PA Real Life/ellieillustrates.co.uk)
Kelly, who has now had two more children, Jake, four, and Naomi, two, liked the tale and said it helped them to break the news, but also felt it needed modernizing.
So, combining her language skills with her personal experience of loss, she retold the tale in a moving book, which she self-published earlier this year, forever immortalizing Abi as the dragonfly.
"The story is framed within our real situation and what we went through," she said. "It's my way of honoring Abi and what she was to our family."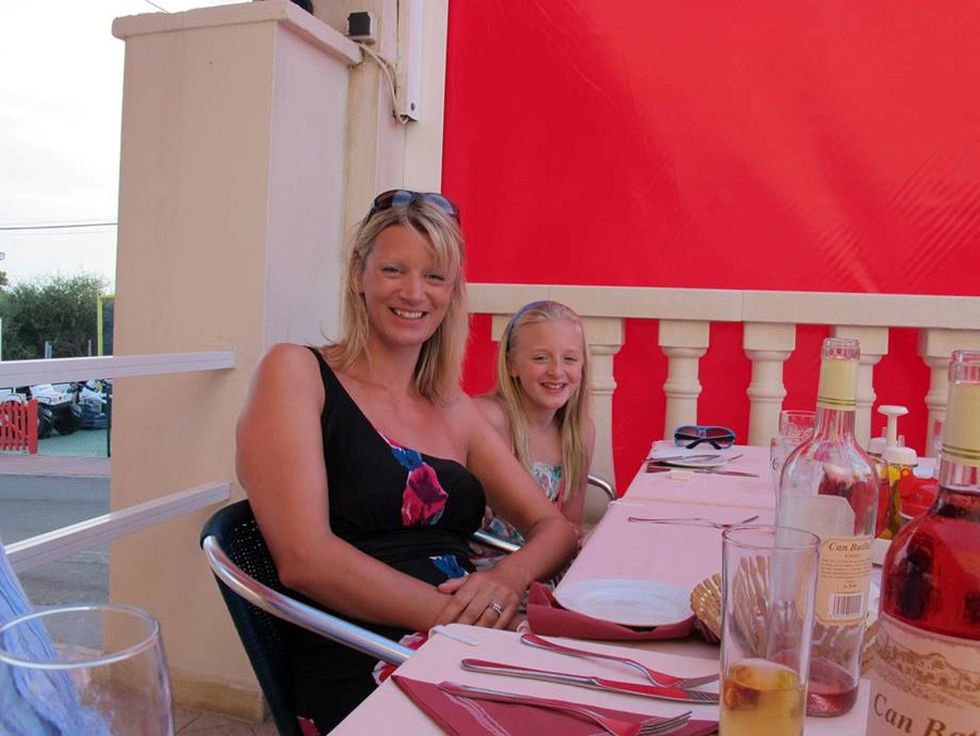 Kelly and Abi (PA Real Life/Collect)
She added: "I want it to offer hope to others at a time when it feels there's none left in the world."
Remembering her beloved daughter, Kelly describes Abi as a bundle of energy, who made an impact everywhere she went.
"She had a real zest for life. Even though she was young, she had big plans," continued Kelly. "She wrote down this long list of countries she wanted to visit, and dreamed of traveling the world. She had only been at secondary school for five months when she died, yet had already made a huge impact."
A lover of swimming, dance and even kung fu– earning her black belt after four years of hard work – Abi was always on the go, never showing any signs of an underlying health problem.
But inside her brain, some blood vessels had been silently weakening over time.
"Doctors said they could have gone at any time," added Kelly.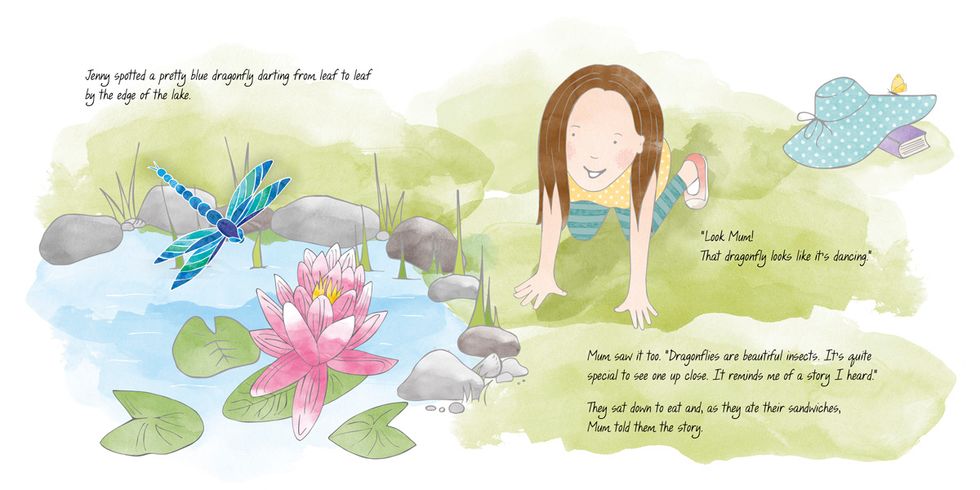 An example of one of the pages (PA Real Life/ellieillustrates.co.uk)
Only the night before she fell ill, Abi had seemed fine, when she performed at a dance recital.
But the next day, she sent her mum a text from school, saying she had fallen over and hurt her back.
"She asked me to come and get her, which I thought was odd as she wasn't one to complain," said Kelly. "I took her home, gave her some paracetamol and watched her as I worked. She seemed to perk up, enough for her to go to her grandparents' for tea that afternoon."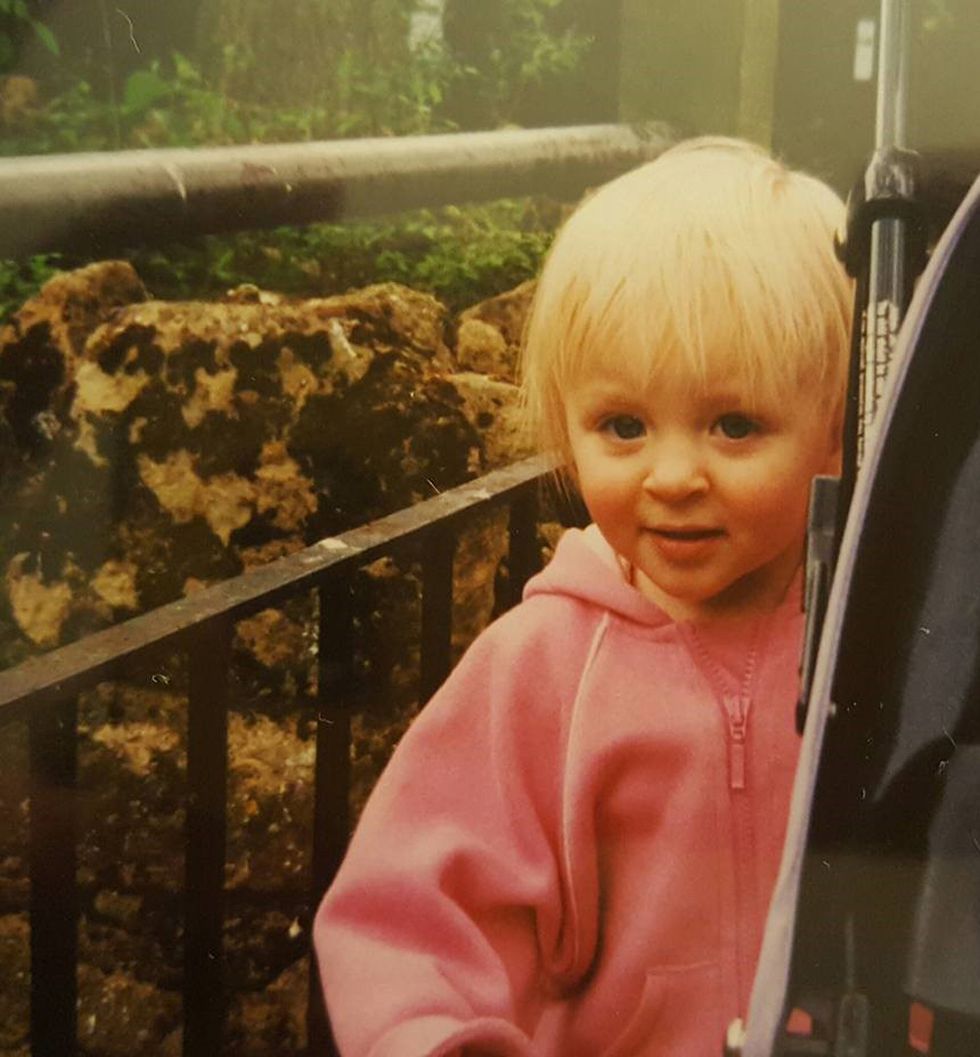 Abi when she was little (PA Real Life/Collect)
But, at around 8:30pm, by then back home, she complained that she felt giddy and began to vomit.
Initially, Kelly phoned an out-of-hours doctor for advice, assuming Abi had a simple sickness bug, but when the youngster began to slip in and out of consciousness, she dialed 999 instead.
Paramedics arrived, and, after being whisked to Gloucestershire Royal Hospital, doctors discovered from a CT scan that Abi had suffered a brain bleed.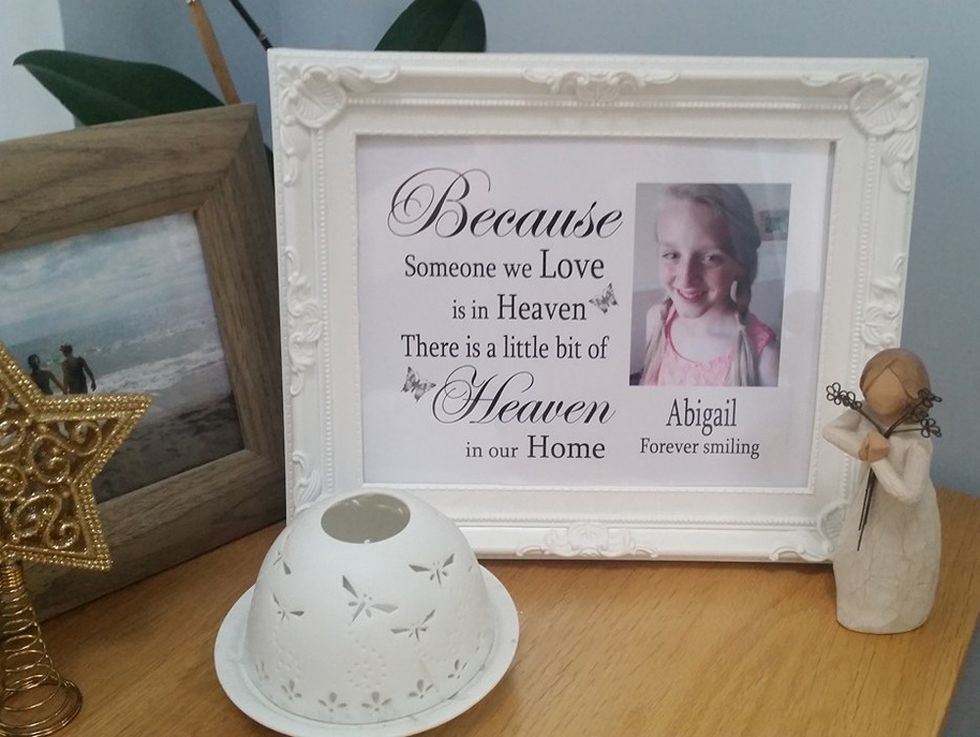 A framed photo of Abi (PA Real Life/Collect)
"We were told that Frenchay Hospital in Bristol, a specialist brain injury center, may be able to operate, but that the chances were slim," recalled Kelly. "We begged and begged and it was agreed she'd be blue-lighted over."
"There, the doctors told us there was a five percent chance of her surviving and that they were going to cut away Abi's skull to relieve the pressure.
"It was tortuous waiting, but we clung on so hard to that five percent."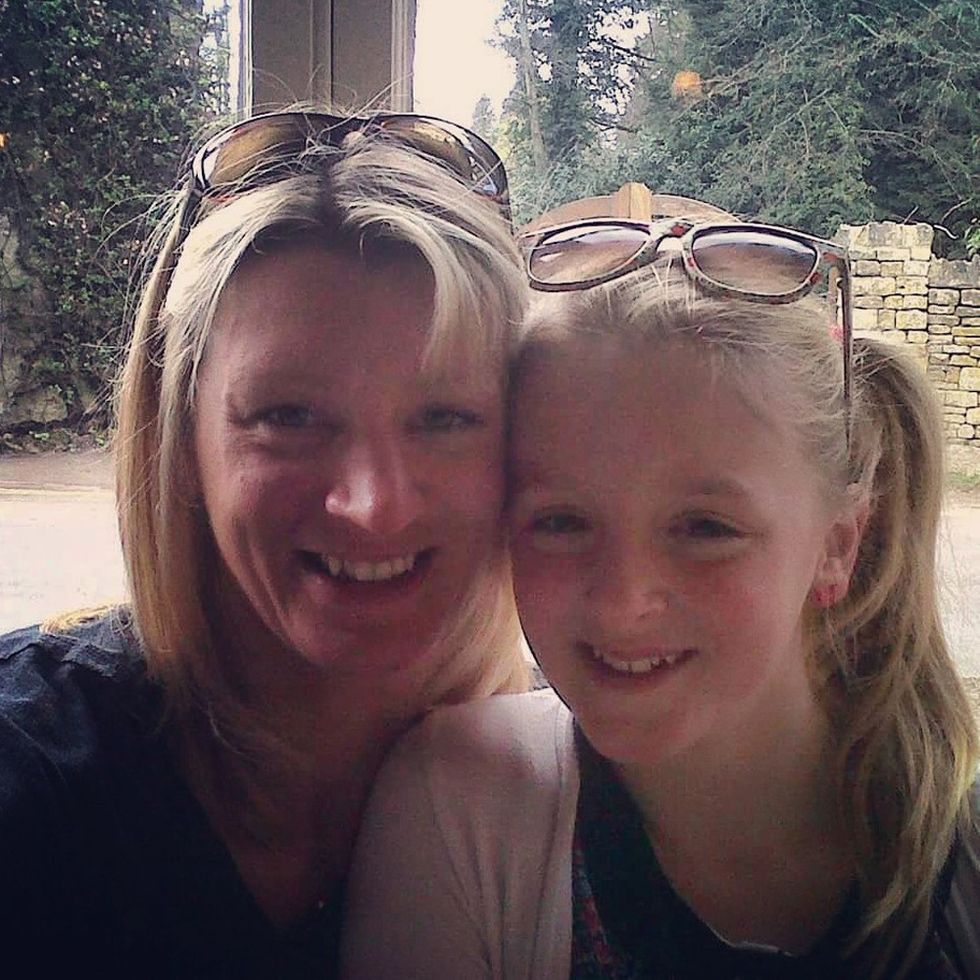 Kelly and her daughter Abi, who passed away aged 12
(PA Real Life/Collect)
The operation went as well as could be hoped, and Abi was placed in an induced coma.
But, checking her vital signs – including her pupil dilation – frequently, doctors noted that her brain did not appear to be responding.
She was then transferred to intensive care at Bristol Royal Hospital for Children, where she was closely monitored.
Did you know that @BlogDragonflies has been shortlisted for a @JustGiving award for her fundraising for The Dragonfly Story? You can vote for her at https://t.co/D7ce6TDDyopic.twitter.com/UVdgB1elIu
— Ellie Illustrates (@EllieAllAtSea) September 19, 2018

There, family began to gather at her bedside, including her siblings, who had been looked after by Kelly's sister.
Eventually, though, medics concluded there was nothing more that could be done.
"They told us that even if Abi came round, she'd be effectively brain dead," explained Kelly. "It was all such a sudden, horrendous shock. There was never any sign of anything being wrong."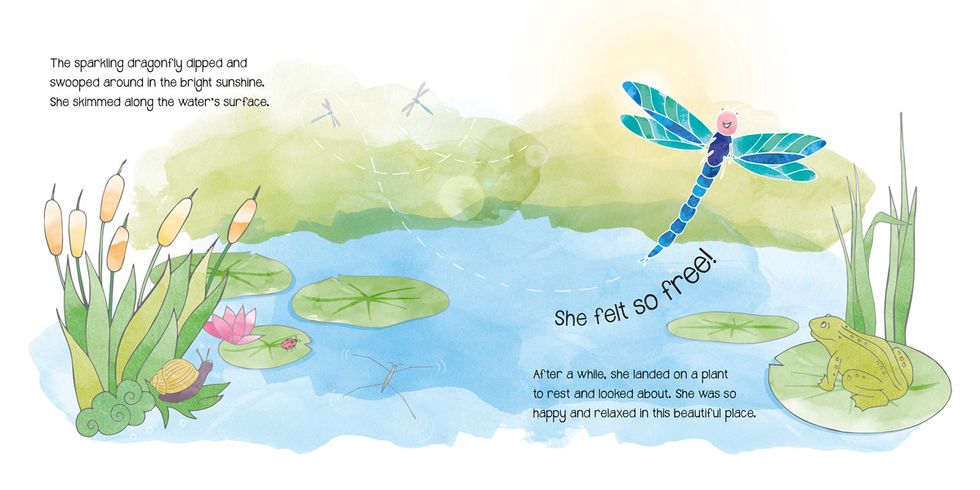 An example of one of the pages (PA Real Life/ellieillustrates.co.uk)
She continued: "Doctors said she may have fallen over, because the bleed had started and she'd have blacked out for a second – but even that would've been so quick she wouldn't have known."
"The hospital staff were fantastic with us and gave us all the time we needed to switch off the life support."
"Abi was also an organ donor and saved four lives, including a teenage girl. We really, really wanted that for her. One last act of kindness."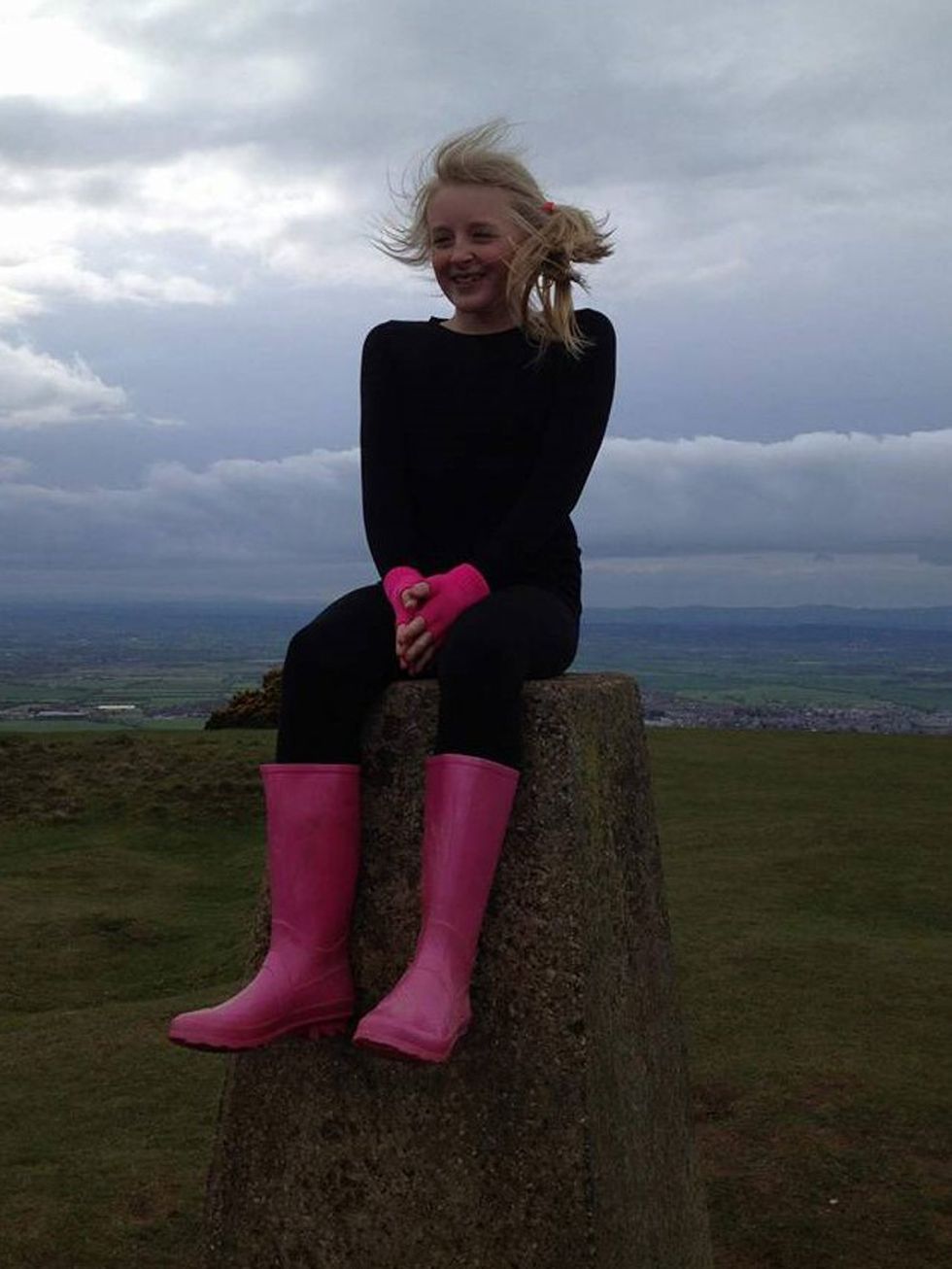 Abi was an active child, who enjoyed a range of hobbies
(PA Real Life/Collect)
After losing Abi, Kelly – who has not met any of her daughter's organ recipients – felt there were not enough resources readily available to help the bereaved.
Then, when a kindly friend sent her the fable, Waterbugs and Dragonflies by Doris Stickney, she decided to create something herself to help people in their darkest hour.
The plan was put on the back-burner slightly after she fell pregnant twice more, with Jake then Naomi, but in mid-2017, she contacted illustrator Helen Braid, who she found online.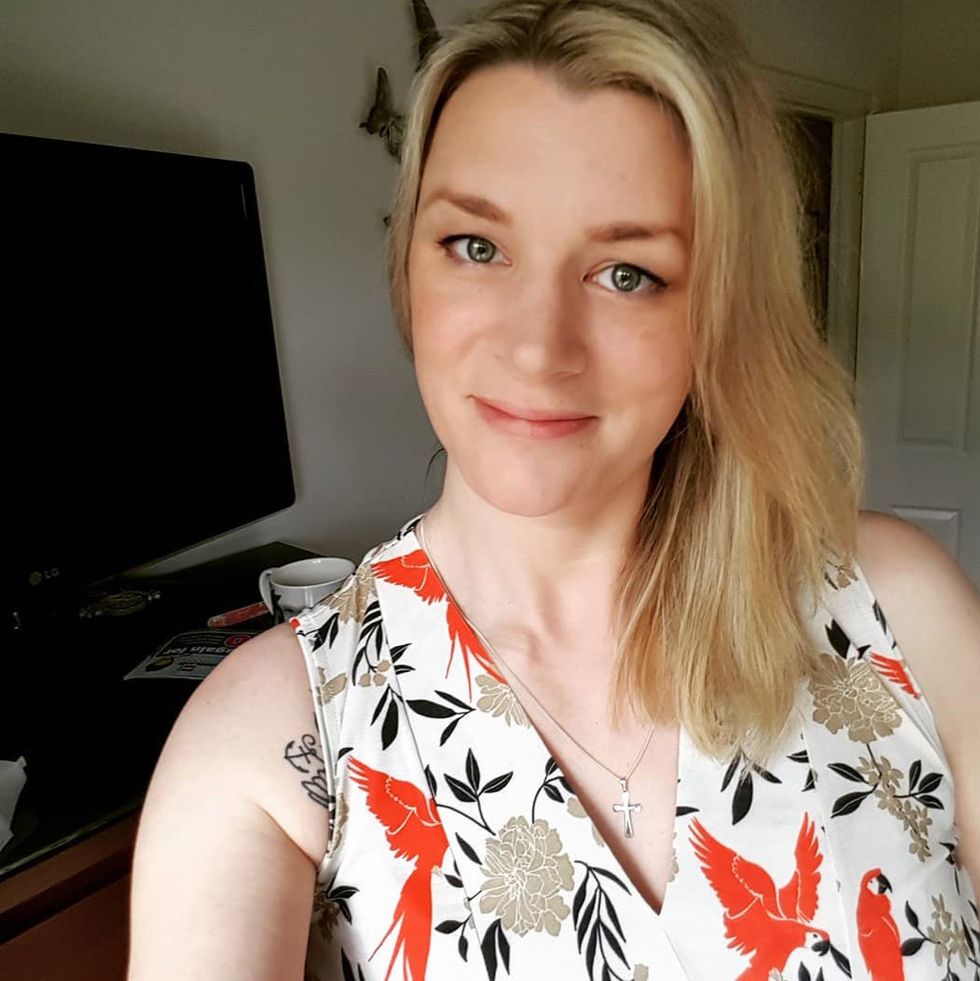 Kelly self-published her book earlier this year (PA Real Life/Collect)
"We've actually never met in person, but she's been amazing," said Kelly. "I wrote the story myself, then Helen brought it to life with her colorful illustrations."
After taking out a loan to fund costs, Kelly self-published The Dragonfly Story in April 2018.
She also set up a JustGiving page to help with the print fees and was met with an outpouring of support.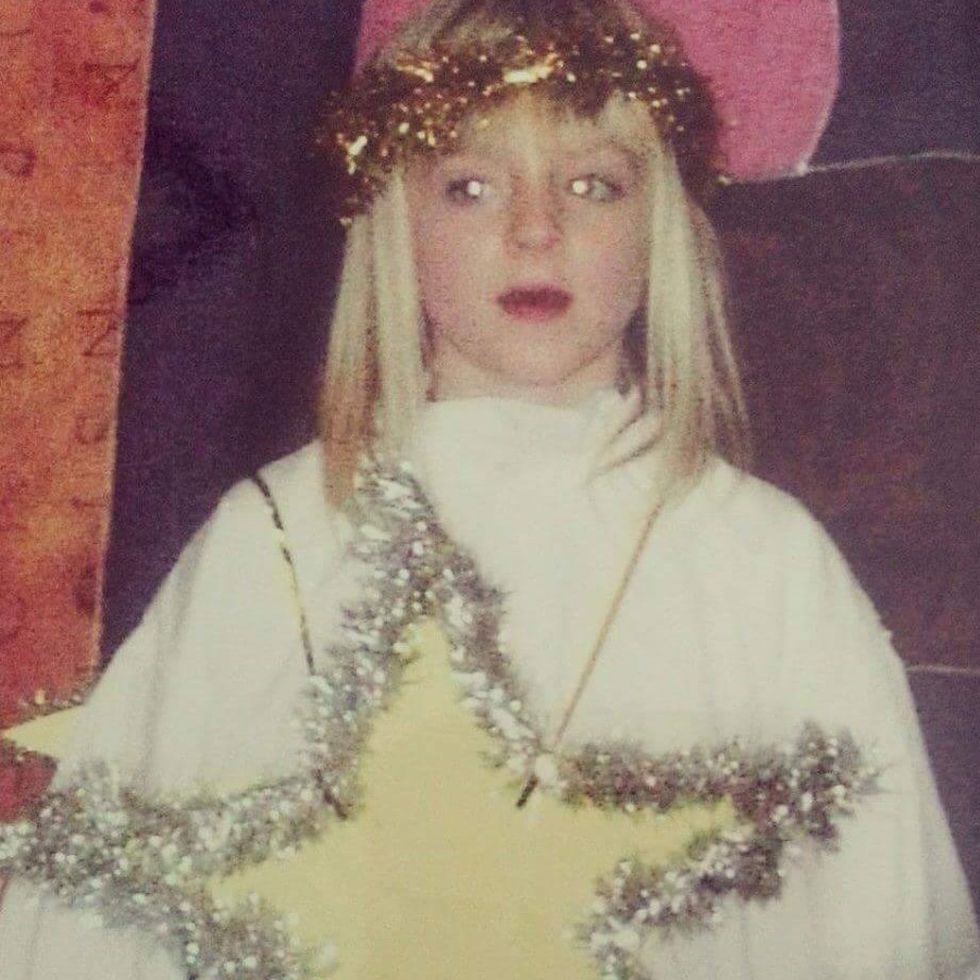 Abi, pictured here in a nativity play as a youngster (PA Real Life/Collect)
"I didn't want to cut corners. I wanted this to be something special that families could keep forever," she said.
"Once I set up the JustGiving page, the first donation was $115.75 from a couple I have never met in the USA. I was blown away."
Now, with 1,000 copies printed, Kelly's book is available on Amazon.
Keen to add the personal touch, she packages each order herself, also offering people who donate to her JustGiving page the chance to add their own lost loved one's name to a special memory page in the book.
Eventually, she hopes to get the title into schools, and said she feels a connection with the families she has helped around the world.
Nominated for a prize in the ninth annual JustGiving Awards, which will be held in London on 20 November – touchingly, days before what would have been Abi's 18th birthday – Kelly is keen for her book to help grieving people around the globe.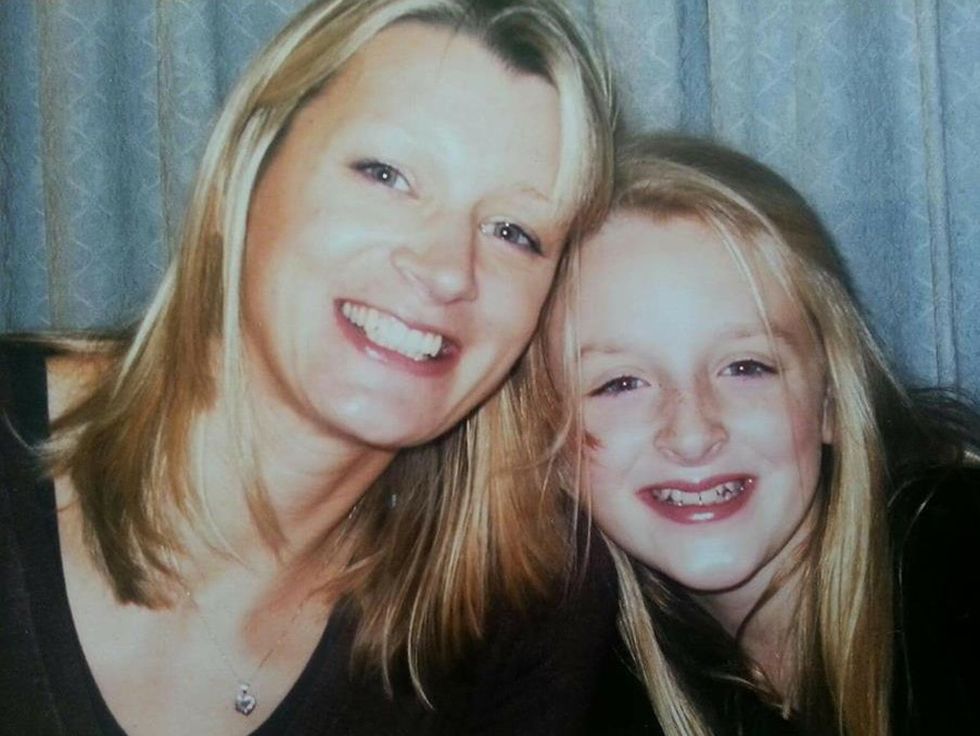 Kelly, pictured here with Abi (PA Real Life/Collect)
Hugely proud to have been nominated for one of the gongs, designed to celebrate some of the many amazing individuals, charities and teams who have used JustGiving in the last 12 months to change lives and make a positive contribution to a good cause, she hopes it will help to raise awareness.
"To even be nominated is such a great honor," said Kelly, who is one of 34,000 nominees, honed down to find 24 finalists." I'm so humbled to be counted among these amazing people."
"This has all reassured me that I am doing the right thing with my book. It's never been about money – I send out free copies wherever I can – but about sharing hope."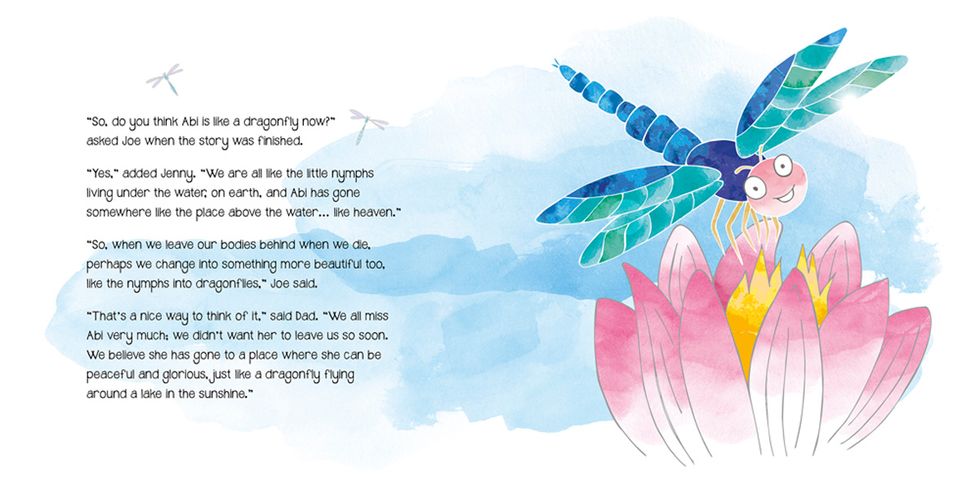 An example of one of the pages (PA Real Life/ellieillustrates.co.uk)
She added: "To other parents out there, I want to say, you aren't alone. There is always something worth hanging on for, even if it's your child's memory.
"It's five years on for us, and while things are still very raw, we're living on and finding happiness."
To donate, visit www.justgiving.com/crowdfunding/chasingdradonflies and to vote, visit www.justgiving.com/forms/awards/2018/vote

A version of this article originally appeared on Press Association.