Lowe's apparently knows what's up when it comes to the legalized weed game.
A recent Reddit post—verified by multiple people on social media—revealed the retailer had posted a picture of a kitchen scale for sale on their website.
---
Strangely, the scale in the photo seemed to be weighing out some cannabis.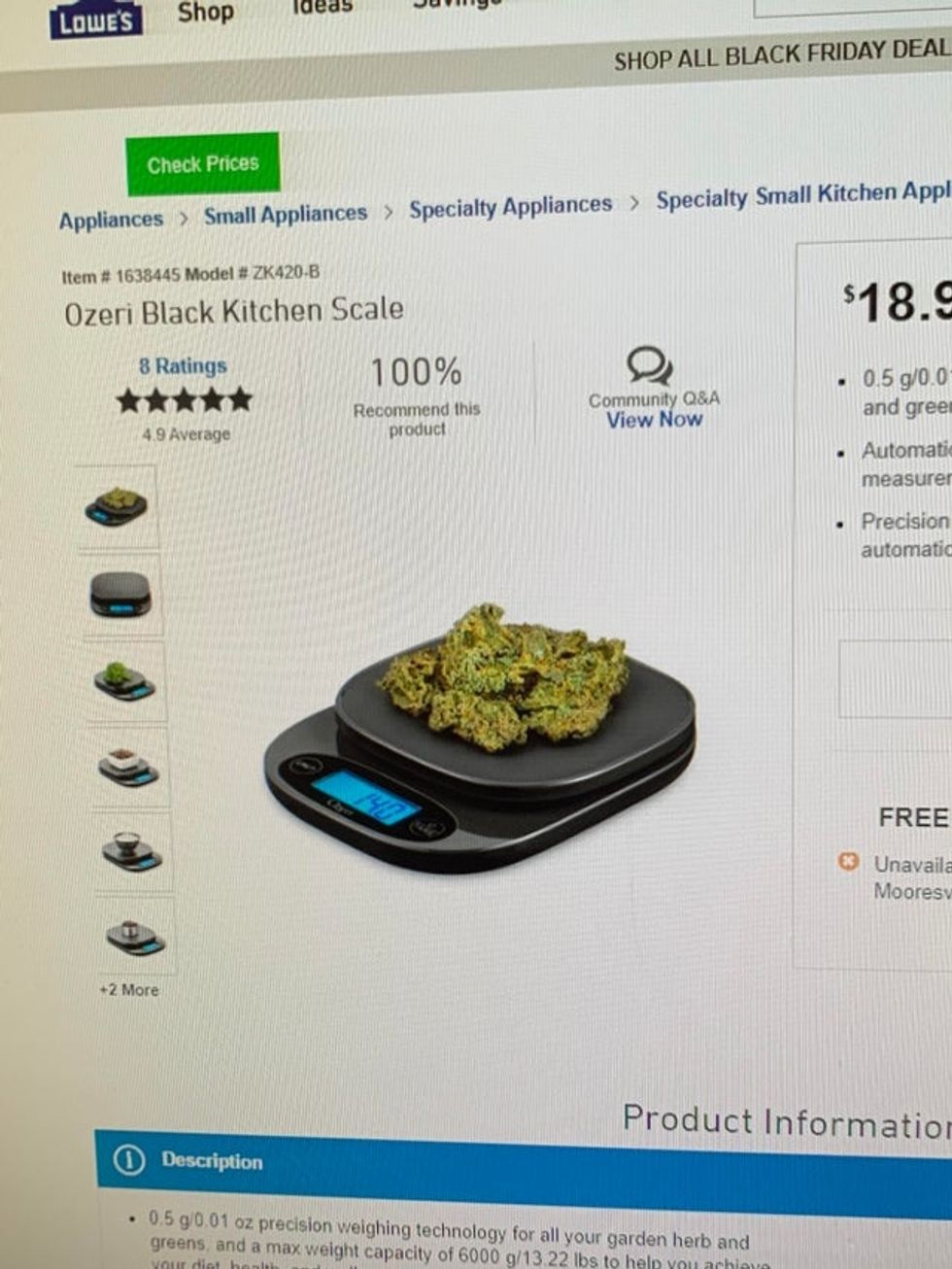 Reddit
Twitter had never been a bigger fan of Lowe's.
Lowe's promoting weed scales on their site 😂 @Lowes https://t.co/DQR2oqGiOM

— Splash Dynasty (@Splash Dynasty) 1574309742.0
Currently at the @Lowes website. #lowes #scale https://t.co/FyoJF0bZxB

— cthulhu speaks (@cthulhu speaks) 1574277585.0
So @Lowes does this kitchen scale come with the weed or what??? https://t.co/bRGllqLoRH

— caramel brown (@caramel brown) 1574289943.0
Many wondered whether the weed came free with the scale or whether it cost extra.
@lowes is being super progressive with their "kitchen scale" category! 😂 #weed #WeedLovers #420 https://t.co/XjgJ6myX3s

— Matt Trostle (@Matt Trostle) 1574272830.0
Highlight of my day: confirming a Reddit meme with finding 5 separate "kitchen scales" on the Lowes website. https://t.co/O3aNlkspdb

— Caleb Salt🌊 (@Caleb Salt🌊) 1574287304.0
ayo @Lowes which scale do u guys recommend? https://t.co/cB8ktnQC6K

— ѕl!mє (@ѕl!mє) 1574358433.0
Either way, the price was fantastic!
@noobdoggy @Lowes Bro 18.99 for all dat AND a kitchen scale? I gotta cop fr

— luna (@luna) 1574411016.0
Ok @Lowes "kitchen scale" 😉, no wonder I was no good at meal prepping. I always had the freaking munchies dude. https://t.co/40GqK23d7m

— JackHTX (@JackHTX) 1574276990.0
Lowe's is going to have a hard time living this one down.
@Lowes remember when you messed up and used the picture of a scale with weed on it? We do. https://t.co/0p3M3BkRqy

— Neubert (@Neubert) 1574295007.0
Alright @Lowes I guess this is what people buy Kitchen Scales for. https://t.co/k0GsXAJbfR

— Mark Stewart (@Mark Stewart) 1574283425.0
No matter what your drug of choice is, Lowe's has the scale for you.
Get everything you need to start a small-scale drug ring at @Lowes! https://t.co/0euODBAQ0A

— Michael Board (@Michael Board) 1574300459.0
@CodyVondell @dxnny_dolphin @TabaskoSweet Lowes not even tryna hide what the scale for nomore 😂

— Chiefferson Keefferson (@Chiefferson Keefferson) 1574346962.0
Though the picture may have been an accident, Lowe's seems to have gathered some genuine new customers.
Shoutout to the @Lowes social media person for having a scale with drugs on it. Well done. https://t.co/qr2OIvp0Ld

— ohitsmark.com (@ohitsmark.com) 1574232423.0
Perfect for any home. https://t.co/QWp4KpwLD9

— opuszczony (@opuszczony) 1574277238.0
Here's to Lowe's: the only retailer willing to admit what you actually use your kitchen scale for.
Get your own Etekcity Food Digital Kitchen Scale Weight Grams and Oz for measuring whatever you want here. Measurables sold separately depending on the laws of your home state or country.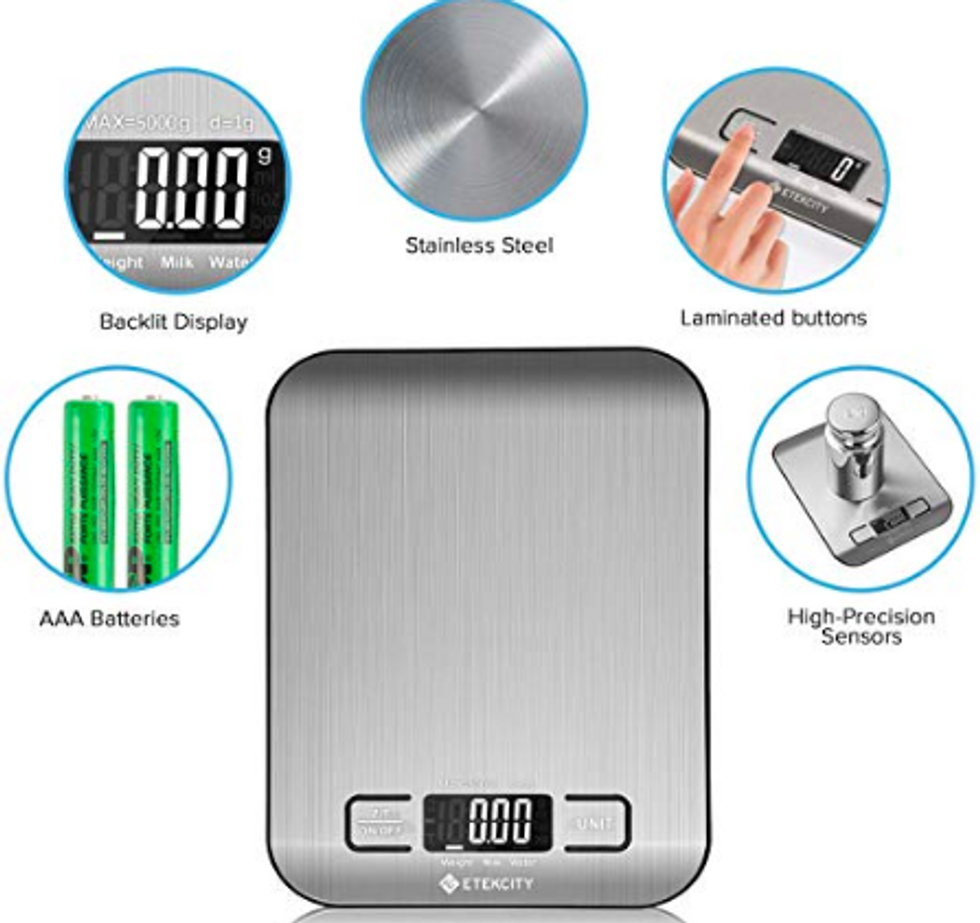 Amazon