After making a reference to The Matrix on Twitter, Ivanka Trump and Elon Musk were so off base that Matrix director Lilly Wachowski arrived to set them straight.
---
On Twitter, Elon Musk tweeted "take the red pill," a reference to a scene from the Matrix where protagonist Neo must choose to take either a red pill (complicated reality) or a blue one (blissful ignorance).
In recent years, the phrase has been co-opted by the alt-right to represent an acceptance of (occasionally extremist) conservative views.
Ivanka Trump retweeted Musk saying she was also on board!
Unfortunately for Musk and Trump, Lilly Wachowski, who directed The Matrix, had some strong feelings about their use of her art.
@lilly_wachowski/Twitter
Wachowski, who's seen her rights as a transgender woman attacked on a regular basis by the Trump administration, also asked everyone who liked her tweet to support a very worthy LGBTQ charity, Brave Space Alliance.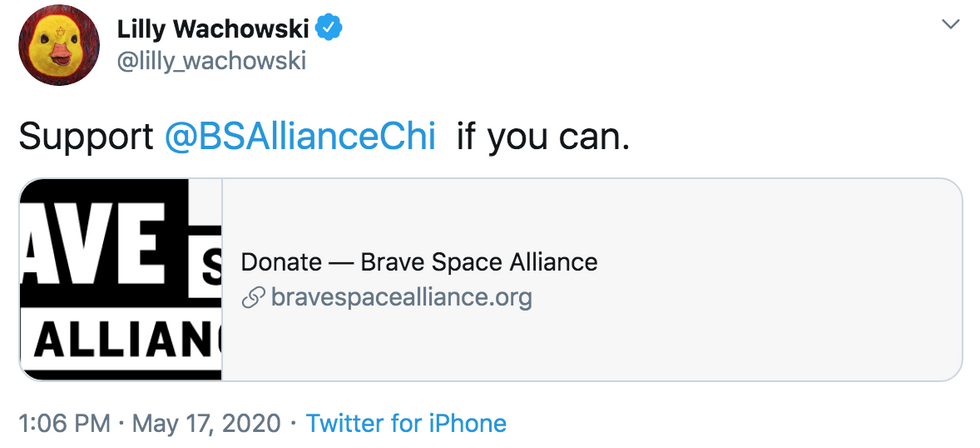 @LillyWachowski/Twitter
Twitter couldn't have been happier than Lilly gave Musk and Trump a piece of her mind.
It's obvious Ivanka and Elon do not understand the Matrix or what it was really about.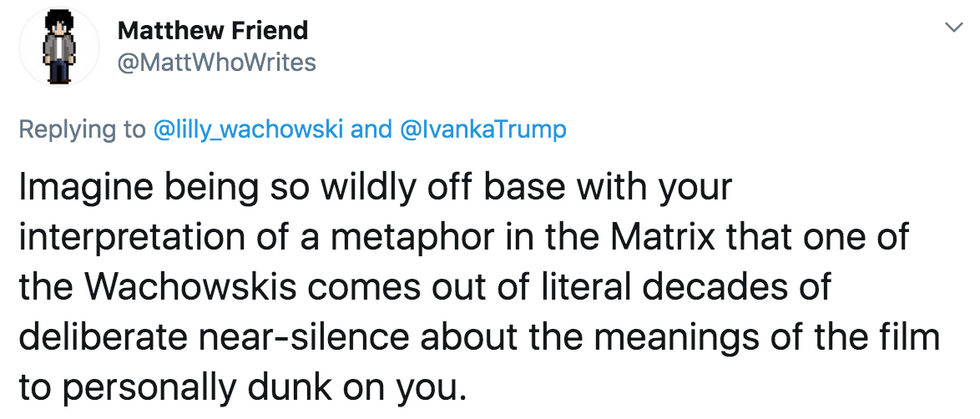 @MattWhoWrites/Twitter

@robducmoto/Twitter
Lilly's anger is certainly understandable.
Word of Lilly's clap back spread quickly across Twitter!
Musk and Trump may have some trouble sleeping tonight after getting this much shade thrown at them.
Conservatives of the world, take note: Lilly Wachowski is done with your "red pills."