A 29-year-old upstate New York judge has resigned after sharing an image of a noose on his Facebook page with a message about making America "great again" by making people"fear punishment."
Kyle R. Canning shared the image in February of 2018 not long after taking office as a justice for the Altona Town Court.
---
The image which reads, "IF WE WANT TO MAKE AMERICA GREAT AGAIN WE WILL HAVE TO MAKE EVIL PEOPLE FEAR PUNISHMENT AGAIN" was later flagged by the New York State Commission on Judicial Conduct, prompting Canning to delete the post.
Canning was later charged by the commission with "conveying racial and/or political bias."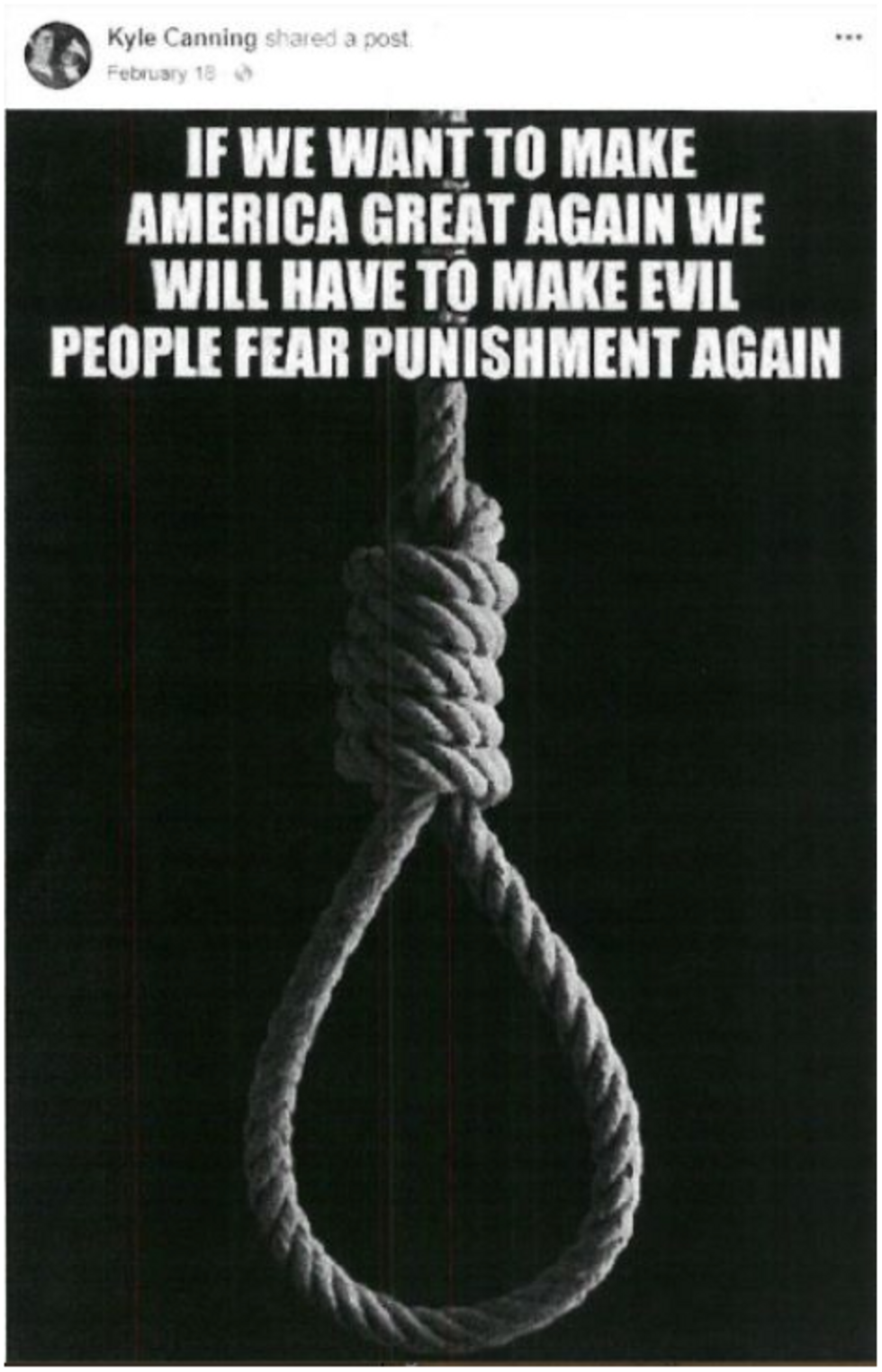 New York State Commission on Judicial Conduct
The commission released a statement on Tuesday indicating that they would be dropping formal proceedings against Canning following his resignation in June after he agreed "never to seek or accept judicial office at any time in the future."
Commission Administrator Robert H. Tembeckjian said in the statement:
"The noose is an incendiary image with repugnant racial connotations. It is the very antithesis of law and justice. For a judge to use the image of the noose in making a political point undermines the integrity of the judiciary and public confidence in the courts."
In his resignation letter, Canning said that although he apologized for the "inconvenience and hardship" of his actions on the town, he felt "coerced" to resign, saying that he "felt a sense of despair" in writing the letter.
He wrote:
"As you are aware, the Commission of Judicial Conduct has filed a formal written complaint against me. They have presented me with several different options in resolving what they claim to be a serious offense."
He added:
"I feel as though, due to my current financial situation and obligations to my family, I am being coerced into resigning."
After news of Canning's resignation hit the internet, many were disheartened and angered by his actions.
@washingtonpost A serious problem with this man is that he regrets that he had bad options to resolve "what they cl… https://t.co/9GP6fpyDO3

— E Schlesinger (@E Schlesinger)1568734174.0
@nytimes He's open minded: he doesn't discriminate against different methods to kill people! https://t.co/XoDJJmVdks

— Allen Garvin (@Allen Garvin)1568755313.0
@washingtonpost Kyle Canning is not apologizing for his posting! He believes he is being coerced into leaving!

— EDragon (@EDragon)1568742282.0
@washingtonpost @JillFilipovic America land of the free Where a judge can be fired for his racist views in plain s… https://t.co/CVNewGQ2tG

— Future Russian Bot (@Future Russian Bot)1568739942.0
@washingtonpost just goes to show that judges elected and those voted to assignments are people just like you and I… https://t.co/WqiXs68Nst

— Matthew (@Matthew)1568732195.0
There were plenty who called out Canning for being a White supremacist.

@washingtonpost How many times do we have to tell you, "maga" stands for white supremacy and hatred?

— 🇺🇸🇵🇷 Name is Bishop🌊🍑 (@🇺🇸🇵🇷 Name is Bishop🌊🍑)1568732061.0
@washingtonpost To not apologize for his actions are the true testament to his racism. Absolutely horrible. His jud… https://t.co/Wp2jYY4rDo

— Leslie (R) Chananie (@Leslie (R) Chananie)1568734404.0
@washingtonpost The KKK has invaded all areas of our government.

— THEGREATMARCUSGARVEY (@THEGREATMARCUSGARVEY)1568743037.0
@nytimes @Popehat Huh. Weird that racist images and Trump support seem to keep meeting together.

— AW Stiles (@AW Stiles)1568754728.0
And they wanted to see a heftier punishment for his actions.

@washingtonpost Removed!uh ok..but what about a prosecution for inciting racial violence? menacing?..A JUDGE PEOPLE.. just smfh again

— Anna (@Anna)1568732274.0
@washingtonpost He should be DISBARRED.

— Building DC (@Building DC)1568732924.0
@washingtonpost 🤣🤣🤣🤣🤣👍🏼👏Great. Lock him up‼️

— Stephanie rappaport (@Stephanie rappaport)1568732040.0
But we all know what will probably happen instead.
@thehill He'll be Trump's next SCOTUS pick. #RacistPresident

— Sue M. 🏳️‍🌈 (@Sue M. 🏳️‍🌈)1568752972.0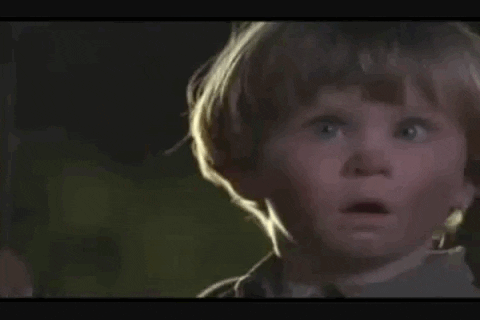 Giphy
Just another day in Trump's America.
The book Lynching: Violence, Rhetoric, and American Identity is available here.
********
Listen to the first four episodes of George Takei's podcast, 'Oh Myyy Pod!' where we explore the racially charged videos that have taken the internet by storm.
Be sure to subscribe here and never miss an episode.