A thrill seeking TikTok influencer almost died while filming a stunt for the social media platform.
---
Jason Clark, who goes by the handle @jasontodolist on TikTok. has over 400,000 followers on the video sharing site.
Clark has made a name for himself by sharing what he describes as "little shots of life" videos of the adventures he goes on with girlfriend and fellow vlogger Abby Mcdonald and their Golden Retriever DeeOhhGee.
Clark recently posted a video of a stunt that went awry.
While visiting Bear Lake in Laketown, Utah, the trio attempted to film Clark swimming beneath the surface of the ice covered lake.
Clark prefaced the posts of the mishap with a video of the ice cracking on Bear Lake.
Clark pounced on the icy surface, causing a large crack to form. He encouraged his followers to listen for the loud cracking sound.
Disaster then struck.
In the video, Clark goes through a hole in the ice to get in the icy water of Bear Lake. Shortly after starting his swim, he begins hitting the ice with his hands, struggling to find the entry point.
"I had accepted that was it and I wasn't going to make it."
In the video's caption, Clark explained how the dust he had kicked up, along with the intense cold, disoriented him.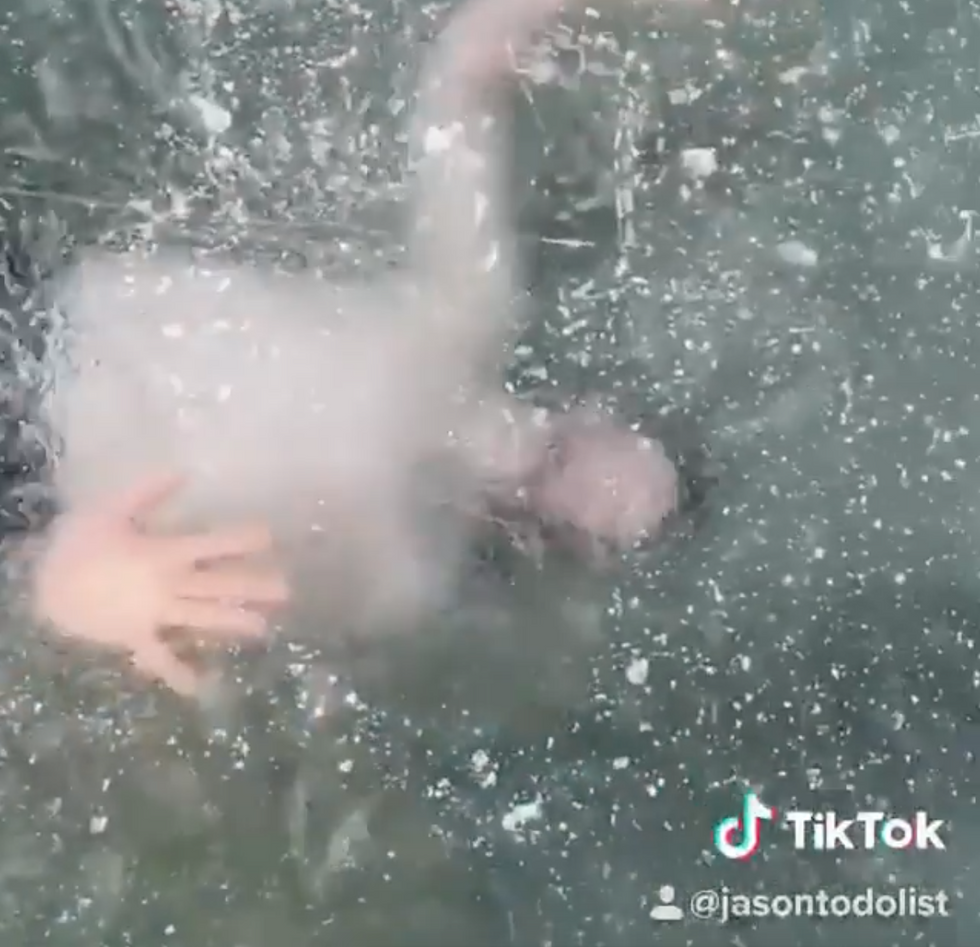 Mcdonald was filming the incident and saw Clark struggling to resurface, but she assumed he was joking.
Clark wrote that he understood why she didn't think it was serious:
"When there are scary moments I joke a lot. She genuinely thought it was another one of my jokes and didn't recognize the severity of the situation."
Clark's followers were understandably horrified by his near drowning.

@race801justice/Instagram

@alemedina/Instagram

@kimroark5/Instagram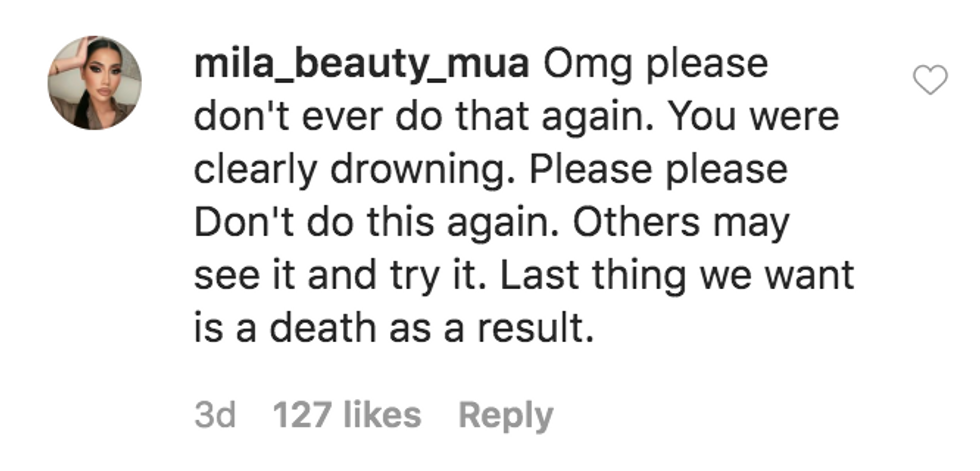 @mila_beauty_mua/Instagram
People were unimpressed with him for doing such a dangerous stunt for internet fame.

@ayeb00gie/Instagram

@soccerlife111213/Instagram

@alexandrebuso/Instagram
But a near death experience didn't discourage Clark from reattempting his swim.

This time, Clark gave himself two large entry and exit points that were a short distance apart.
Despite his success, people felt that it was irresponsible for Clark to continue to encourage dangerous activities.

@speed7979/Instagram

@nomi_niyce/Instagram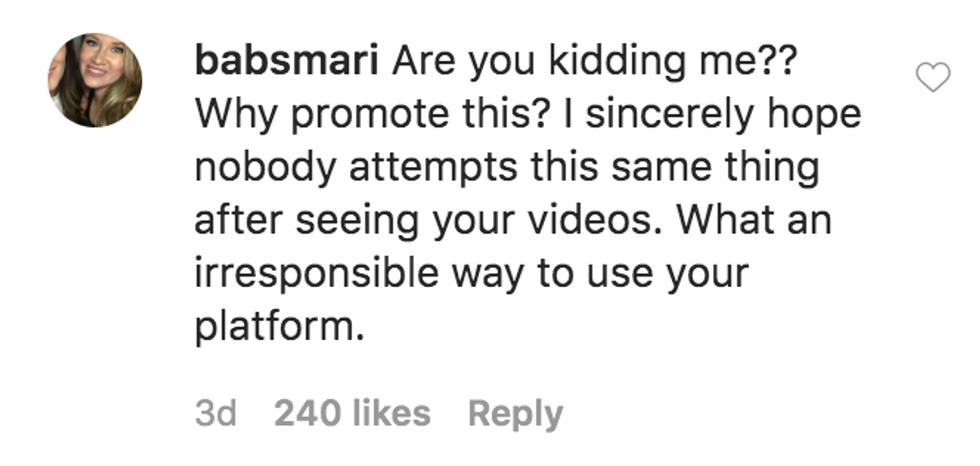 @babsmari/Instagram
It's incredibly common for aspiring internet stars to risk their lives to garner up views and likes. Some aren't as lucky as Clark.
In early 2019, Taiwanese blogger Gigi Wu, also known as the "Bikini Hiker" for hiking while wearing swim wear, passed away from hypothermia after falling into a ravine while on one of her infamous hikes.
In 2018, adventure bloggers and couple Meenakshi Moorthy and Vishnu Viswanath, fell to their deaths in Yosemite National Park, presumably while taking selfies for their Instagram travel account; their camera tripod were left behind at the scene. The same year, a Youtube video went awry when Monalisa Perez accidentally shot and killed her boyfriend Pedro Ruiz while attempting to film a prank that involved a gun.